State Department 'Pursuing' Libyan Official for Information on Lockerbie Bombing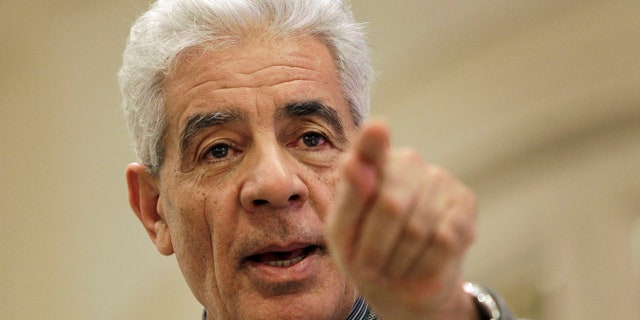 NEWYou can now listen to Fox News articles!
A State Department official indicated Thursday that the United States would seek to extract information about the 1988 Lockerbie bombing from the Libyan foreign minister who defected and fled to Britain.
After being pressed by Sen. Bob Menendez, D-N.J., at a hearing on Capitol Hill, Deputy Secretary of State James Steinberg said the administration is "pursuing" the ex-official, Moussa Koussa.
"No offers of immunity have been given to Moussa Koussa, and they do intend to make him available to authorities for information," Steinberg said.
Rebels have accused the Libyan ex-official of helping devise the bombing that killed 270 people over Lockerbie, Scotland, most of them Americans. Scottish officials have already said they want to interview him about the Lockerbie bombing, and Menendez cautioned Thursday that the United States must not let this opportunity slip away.
He urged the administration to "take this moment" to investigate Muammar al-Qaddafi's role in the bombing, collect evidence and hold accountable others -- like Koussa -- who may have conspired to kill Americans.
"We can do multiple things at once, I hope," Menendez said during a hearing of the Senate Foreign Relations Committee. "(Koussa) may very well likely have had a hand in the planning of the Pan Am bombing."
The senator's office told FoxNews.com he views the ex-minister as a potential source of information about the bombing and is "considering ways for U.S. investigators to understand his and Muammar Qaddafi's specific role" in the bombing.
Menendez and other senators representing New Jersey and New York, where the bulk of the victims were from, have long spoken out about the bombing -- particularly after convicted bomber Abdel Basset al-Megrahi was released to Libya by Scottish officials in 2009.
New York Democratic Sen. Charles Schumer said in a letter Thursday that the Obama administration should hold off on formally recognizing the rebel movement until they commit to turning Megrahi over to the United States, "so that he may be tried and convicted in an American criminal court."
Sen. Lindsey Graham, R-S.C., also penned a letter Thursday to Attorney General Eric Holder backing a call for an investigation into Qaddafi's role. Graham referenced the fact that a former justice minister has already gone on record claiming Qaddafi ordered the bombing.
"He is not the legitimate leader of Libya and is, in fact, an international criminal," Graham wrote. "Should the claims of Mr. Qaddafi's involvement prove true, he should be punished to the fullest extent of the law."
Secretary of State Hillary Clinton several weeks ago expressed support for launching a new probe into Qaddafi's role.