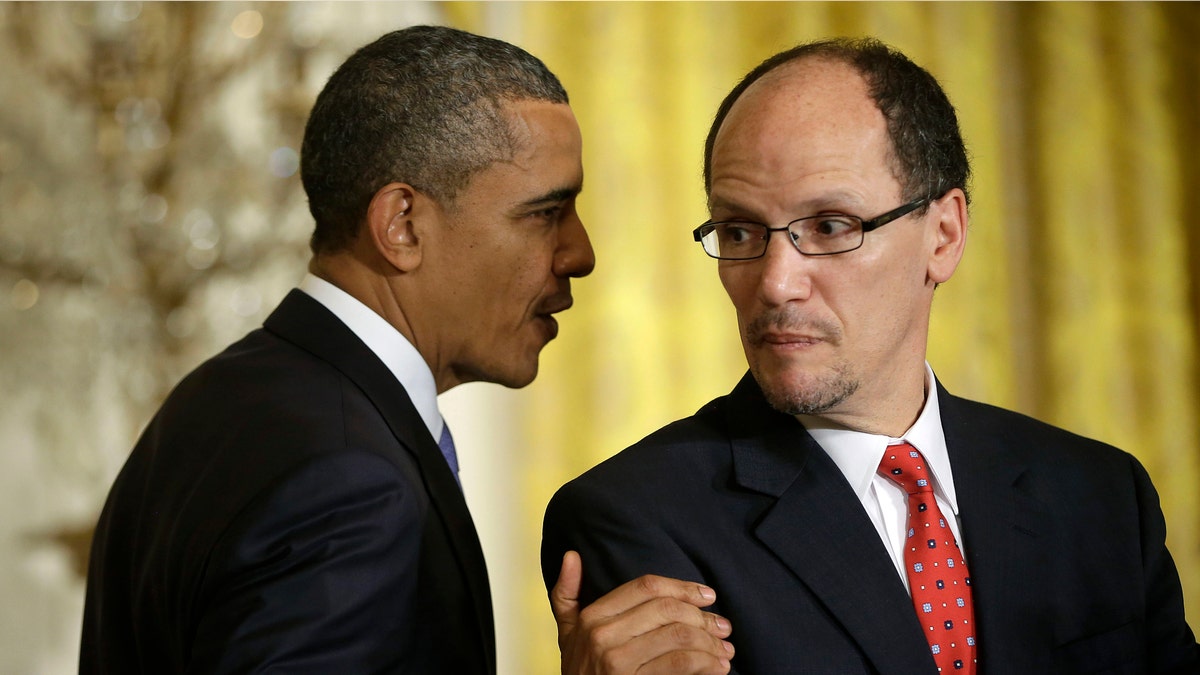 President Obama's appointees at the Department of Labor are wasting department time and resources with a number of dubious taxpayer-funded projects, the National Review reported Thursday, citing interviews with anonymous staff members.
Staffers interviewed by the National Review described an environment in which Obama's political appointees were favored over career department employees and where enthusiasm for oddball activities is encouraged over actually doing work.
Examples of what the National Review calls "shenanigans" that employees are urged to participate in include a department book club, participating in a national poetry contest and voting for former Labor Secretary Frances Perkins in a religious poll.
Staffers say the "shenanigans" began during the tenure of Obama's first Labor appointee Hilda Solis, and have continued under current Secretary Thomas Perez.
"There's a sense of entitlement among [Obama's political] appointees at the Labor Department," one worker told the National Review. "They feel that the ethics rules and the rules about effective management and the rules about effectively spending taxpayers' money do not apply to them."