Spurning Sen. Rubio, Rep. Ros-Lehtinen Says She Would Support Jeb Bush For President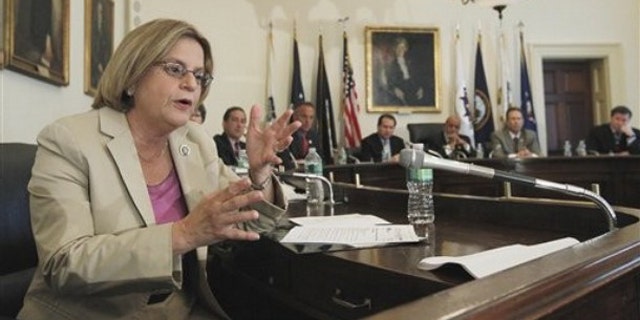 If Jeb Bush runs for president in 2016, he can count on the firm support of another prominent Florida Republican – Rep. Ileana Ros-Lehtinen.
In fact, Ros-Lehtinen has essentially endorsed the former Florida governor for president, even though her former intern and ally in Congress on many issues – Sen. Marco Rubio – also is seen as a likely 2016 presidential candidate.
In an interview with The Hill, Ros-Lehtinen pledged her support for Bush if he enters the GOP presidential primary.
"I'm with him," she said in no uncertain terms.
Both Bush and Rubio have not yet announced whether they're running for president in 2016.
Ros-Lehtinen often sides with Rubio on a wide range of issues, including foreign policy, on which they prefer a tough U.S. approach toward the governments of Cuba, Venezuela, Iran and Russia. Both are Cuban-American and come from south Florida.
She told The Hill that Rubio probably would not run if Bush decided to pursue the White House.
Rubio, however, recently said that he would not decide against running in 2016 just because Bush – who has been something of a mentor to him – decides to throw his hat into the ring.
"In terms of my decision-making for next year, it will be based on me – not on anybody else," Rubio said in an interview when asked about the prospects of a Bush candidacy. "And I think that's true for anyone thinking about it – including himself."
Both Rubio and Bush have taken hits from conservatives, mainly over their stances regarding undocumented immigrants.
Bush sparked controversy this week in an interview when he described illegal immigration as an "act of love" by people trying to provide for their families.
Rubio's public participation in last year's bipartisan Senate immigration reform bill – he essentially became the face of the effort to gain national support for the measure – ultimately made him a target for Tea Party members and other conservatives upset over his embrace for a path to citizenship for undocumented immigrants.
Some Republicans have defended both men, saying that their views are not at cross-purposes with conservative values, and that Bush and Rubio are taking the pragmatic view that the U.S. cannot round up and deport all undocumented immigrants.
But others saw their words and actions as a betrayal of conservative values, and questioned whether someone who supports giving what they called amnesty to lawbreakers could truly be a conservative.
"Maybe some folks don't think that [Bush is] as conservative as he should be," Ros-Lehtinen said to The Hill, "but he's a very pragmatic conservative and compassionate man as well."
House Speaker John Boehner, an Ohio Republican, has indicated his support for a Bush candidacy.
During an appearance on "The Tonight Show," Boehner said Bush would be a "great president."
Follow us on twitter.com/foxnewslatino
Like us at facebook.com/foxnewslatino