Sports betting world believes Supreme Court's ban reversal is too little, too late
Legal or not, it looks as if it'll be business as usual in the world of sports betting.
The U.S. Supreme Court's recent decision to strike down a federal law banning gambling on pro athletics in 46 states was a crushing blow to the federal government and professional sports organizations who say that legal betting could affect the level of play.
Even so, bookies and gamblers say that not only is the decision too little too late, it's also unlikely to make much of a difference.
"If this had gone through 10 years ago, it would have made a difference," Marisa Lankester, a former bookmaker whose memoir, "Dangerous Odds," is being turned into a movie starring Margot Robbie, told Fox News. With offshore and online betting so easy, " she asked, "what's the incentive? I feel they have missed the boat.
Lankester worked under infamous bookie Ron "the Cigar" Sacco in the 1980s and '90s in a sophisticated horse racing and sports betting operation that was considered the biggest bookmaking operation in history. She and others in Sacco's operation were arrested after two FBI informers provided information to local authorities about the illegal operation. Lankester said it was ironic that she was arrested for something that's now legal.
"I never understood why it was illegal in the first place," she said.  "It kind of ticks me off. Twenty-four hours ago, sports betting was illegal, now it's like whatever."
She said it was unlikely that the masses would suddenly become high rollers with the lifting of this ban.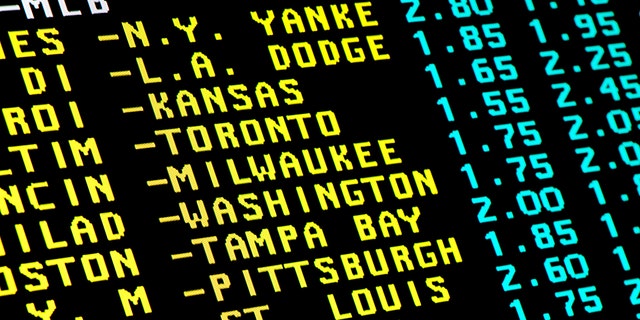 "It's not that easy to make money," she adds. "I think that we will see companies that are going to engage people into gambling, I just hope people are smarter than that."
Known as the Professional and Amateur Sports Protection Act, the 1991 law at the heart of the new high court ruling banned gambling on most professional sports, like football and basketball. By a 6-3 vote, a divided court came down in favor of striking the law and allow states to legalize sports betting if they so desired.
One research firm estimated before the ruling that if the Supreme Court were to strike down the law, 32 states would likely offer sports betting within five years.
All four major U.S. professional sports leagues, the NCAA and the federal government had urged the court to uphold the federal law. In court, the NBA, the NFL, the NHL and Major League Baseball argued that New Jersey's gambling expansion would hurt the integrity of their games. Outside court, however, leaders of all but the NFL have shown varying degrees of openness to legalized sports gambling.
The American Gaming Association estimates that Americans illegally wager about $150 billion on sports each year.
Professional bettors also feel that the new law will not make much difference to habitual sportsbook players.
"You don't have to go anywhere any more to place your bets or collect your winnings, said Alan Denkenson, a professional gambler based in Las Vegas. His life story was the basis for a 2012 Bruce Willis film, "Lay the Favorite."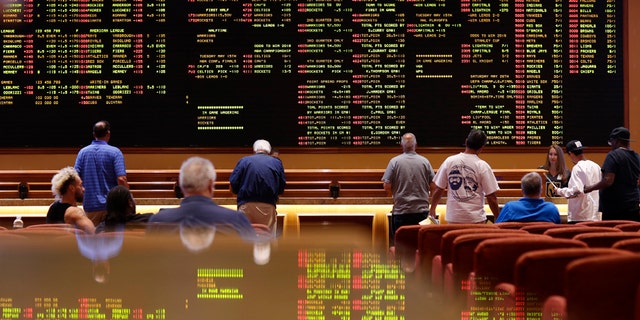 Denkenson added that it would  be interesting to see how states handle getting legal operations up and running. He said he believes that starting out, states will run extensions of sportsbooks already established in Las Vegas.
"They are going to go the route that will be safe," he says, "The money will be funneled through operations already around like William Hill. It's a learning process to become a bookmaker. States will have trouble finding them because having those skills are something that was considered illegal."
Denekenson said he also believes that states won't see a sudden explosion of high-stakes gambling.
"These bettors will be like lottery players," he says. "They will be making small-time bets."
The Associated Press contributed reporting to this story.