Spokesman: Indiana governor had 'warm' meeting with Trump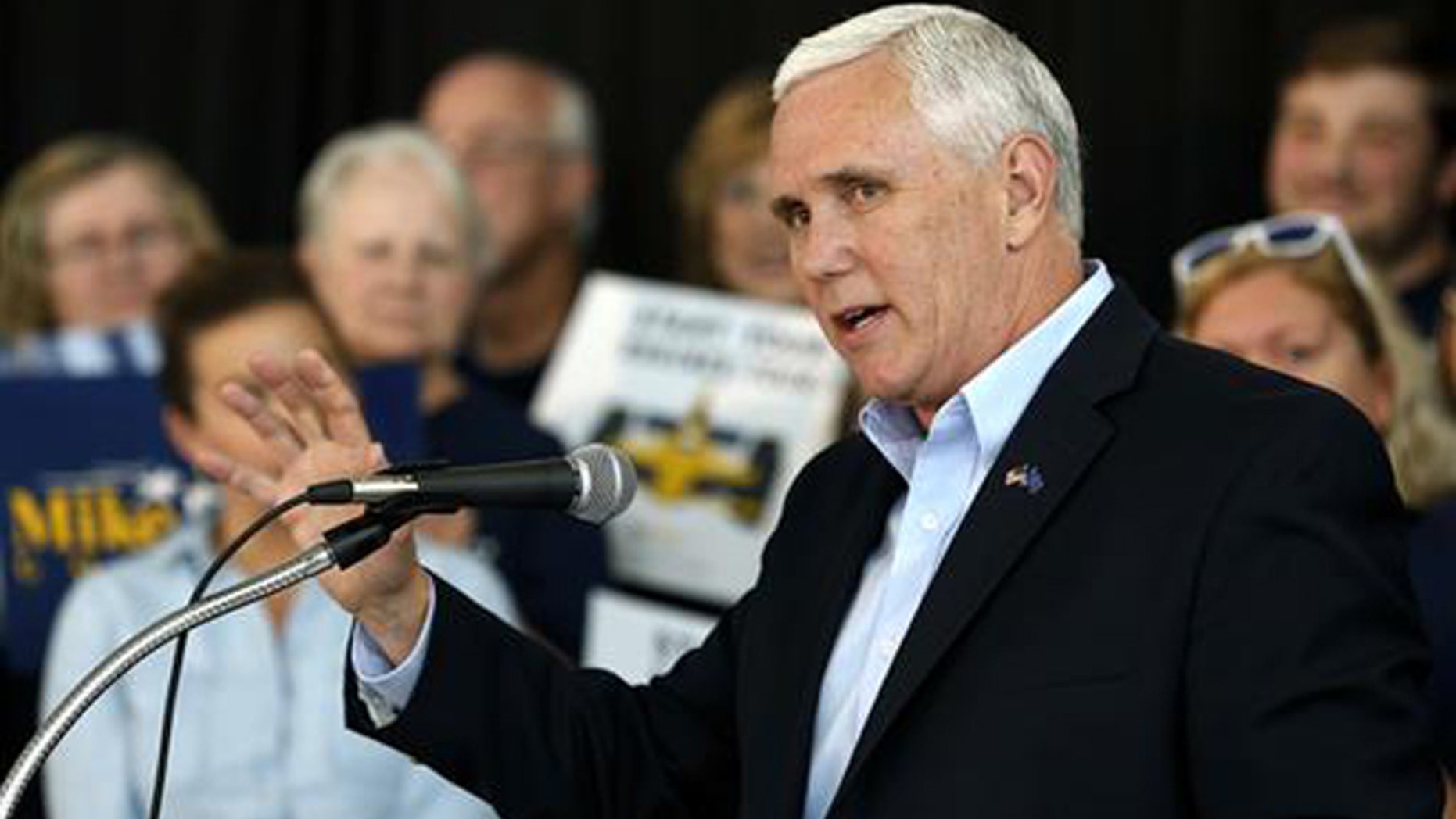 Indiana Gov. Mike Pence and his wife met with Republican presidential candidate Donald Trump and his wife Saturday as Trump considers potential running mates, but a Pence spokesman told Fox News on Sunday that "nothing was offered."
"The Pences enjoyed spending a warm and productive time with the Trumps," Pence campaign spokesman Marc Lotter told Fox News. "They talked about policies that are working in Indiana and the future of this country."
Pence is running for re-election against former Democratic state House Speaker John Gregg.
Asked whether Trump and Pence had discussed the possibility of Pence becoming Trump's running mate, Lotter said "nothing was offered." Lotter declined to discuss Pence's level of interest in the position, echoing a comment from Pence last week that he did not want to comment on "a hypothetical."
Lotter referred other questions to Trump's campaign, which did not immediately respond to a request for comment.
Trump has never held public office and is considering a small group of political veterans as potential running mates.
People with direct knowledge of Trump's vetting process say the list includes Pence, former House Speaker Newt Gingrich, New Jersey Gov. Chris Christie and Alabama Sen. Jeff Sessions.
In addition to serving as governor, Pence served in the U.S. House of Representatives for 12 years.
He also at one time had his own presidential ambitions but last year ruled out a run after his popularity fell in the wake of criticism over his handling of the state's religious objections law.
Fox News' Chris Snyder and the Associated Press contributed to this report.