Spider-Man Comic Starring Obama Sells Out in Record Numbers Nationwide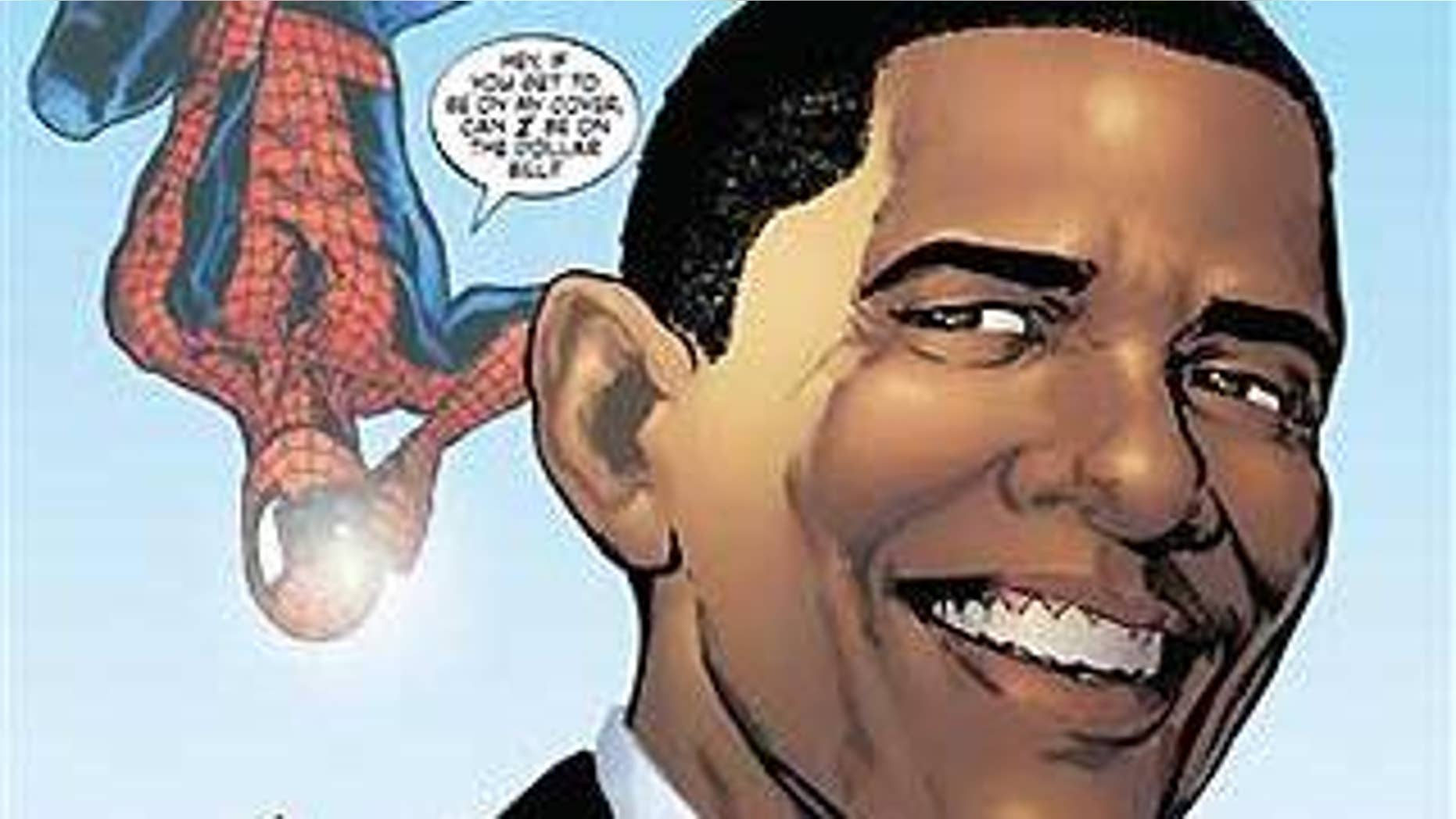 Obama-Man, Obama-Man, does whatever a spider can.
Marvel Comics says it plans to print a second and third round of its latest "Spider-Man" comic book after the issue, which features President-elect Barack Obama, sold out in record numbers Wednesday -- just hours after hitting stands. The company expects it to be the industry's best-selling comic in over a decade.
The plot unfolds when Spider-Man's alter ego, Peter Parker, who attends the presidential inauguration as a news reporter, spots two identical Obamas just minutes before the new president is to give his inaugural address.
The web crawler springs into action -- and rescues Obama from the villainous imposter. The new president then thanks the superhero with a fist-bump.
Steve Wacker, an editor who worked on the issue, told FOXNews.com that Marvel Comics decided to write the story after learning that Obama collected Spider-Man comics as a child.
"It's less of a political statement than it is of a 'Spidey' fan made good," Wacker said.
But Wacker said he never expected the issue to sell out in less than a day.
"I didn't foresee the book going into a second printing. That caught us by surprise," he said.
"But it's a new president. No matter who it is, it's going to get attention."
A second printing is scheduled to hit stores "mid to next week," company editors said.