Specter Slips, Thanks 'Republican' Committee for Primary Endorsement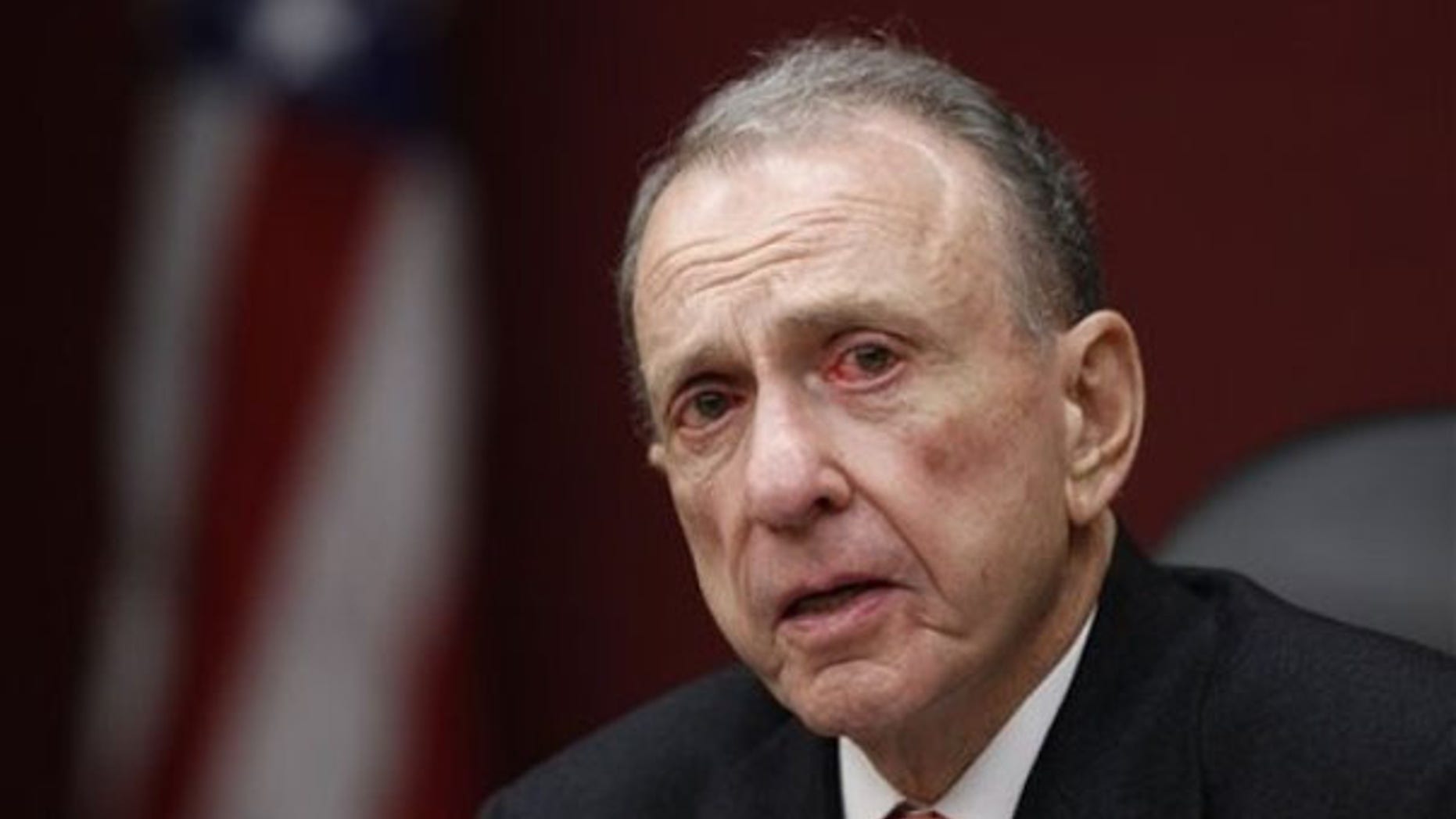 Sen. Arlen Specter continues to have trouble remembering his party affiliation.
The Pennsylvania senator, who switched last year from a Republican to a Democrat after 45 years with the GOP, twice thanked the local "Republican" committee Tuesday for its endorsement -- though the group that endorsed him was the Allegheny County Democratic Committee.
The gaffe came exactly a week before Specter is set to face off against Rep. Joe Sestak in the Democratic primary election. Though he misidentified the local committee, he remembered what race he was running in.
"I thank the Allegheny Republican Committee for endorsing me for the Democratic nomination ... great pleasure to be endorsed by the Allegheny County Republicans and together we'll win for victory, for a better state, for a better nation," he said.
Asked afterward about the slip, Specter said, "I think it's not unusual for anybody to misspeak from time to time," according to Pittsburgh's KDKA."I'm not a television commentator."
It's not the first time Specter's scrambled his party affiliation. He similarly called the Penn State College Democrats the "College Republicans" last month when thanking the group for its endorsement.
The latest Quinnipiac University poll of the primary race showed Sestak closing in on Specter.
The poll showed Specter with 44 percent and Sestak with 42 percent, putting the congressman within the 3.2 percentage point margin of error. The poll of 945 likely Democratic voters was conducted May 5-10.