Specter Attacks Primary Opponent's Military, Congressional Records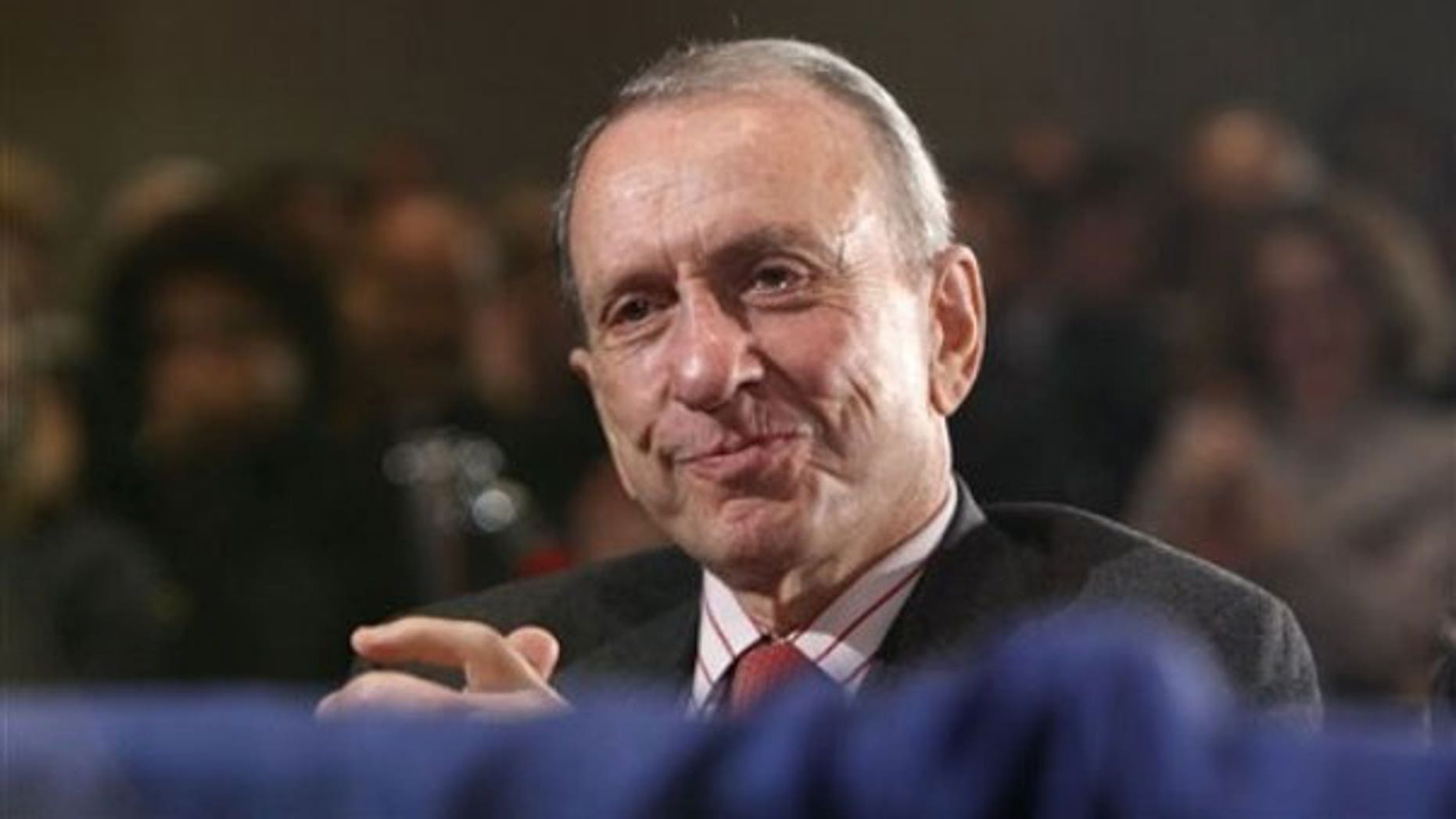 Pennsylvania Sen. Arlen Specter fired a shot across the bow at his Democratic primary opponent Wednesday, slamming Rep. Joe Sestak for his record both in the military and in Congress.
In his first campaign attack ad, Specter, who is seeking his sixth term in the Senate but just his first full one as a Democrat, says Sestak was "relieved of duty for creating a poor command climate" in the Navy and notes he has one of the worst attendance records in the House.
While Sestak doesn't dispute his attendance record, his campaign is fighting back to defend his military record, blasting an e-mail in which it says Specter is still using GOP attack politics despite leaving the party last year.
"It's time to tell Arlen Specter: Democrats don't 'swift boat.' We're better than that," Sestak's campaign wrote, asking supporters to write a letter to the editors of their local papers.
Adm. Mike Mullen, who is now chairman of the Joints Chiefs of Staff, relieved Sestak in 2005 on Mullen's first day as chief of naval operations, citing "poor command climate." Mullen did not provide details but a Navy source who spoke to the Navy Times at the time said Sestak's analyses were top-notch but he was "verbally abusive" toward his staff and worked them to exhaustion.
But Sestak's campaign points to what his superior officer said in his defense.
Adm. Vern Clark, the top officer in the Navy at the time, said Sestak was only carrying out his orders to overhaul the Navy into a more effective fighter of terrorism by cutting the fleet and whipping his planning staff into shape with long work hours.
"He did what I asked him to do; I wanted straight talk and this put him in the crosshairs," Clark told The Philadelphia Inquirer on April 11. "People are going to say what they want to say, but he challenged people who did not want to be challenged. The guy is courageous, a patriot's patriot."
Sestak's campaign also notes that the congressman earned 16 medals and distinctions during his career, served in the White House on President Clinton's National Security Council, and "fought wasteful defense spending and stood up to the establishment."
"Joe retired after 31 years to help care for his 4-year-old daughter, Alex, who was diagnosed with brain cancer," the campaign said. "Then he ran for Congress to see all Americans have access to the kind of health care that saved her life.
"What part of that does Arlen Specter have a problem with?"
Specter's campaign fired back, saying Sestak was trying to "rewrite history," and sending a series of news articles that quotes Navy officials saying that Sestak created a "poor command climate" with his excessive work demands.
"There's no discrepancy ," Specter campaign manager Chris Nicholas told FoxNews.com.
Even though Specter is comfortably leading Sestak in the opinion polls, Nicholas said Specter is focused on winning the May 18 primary before shifting attention to GOP challenger Pat Toomey.