Special Prosecutor for CIA Interrogation Probe Described as Relentless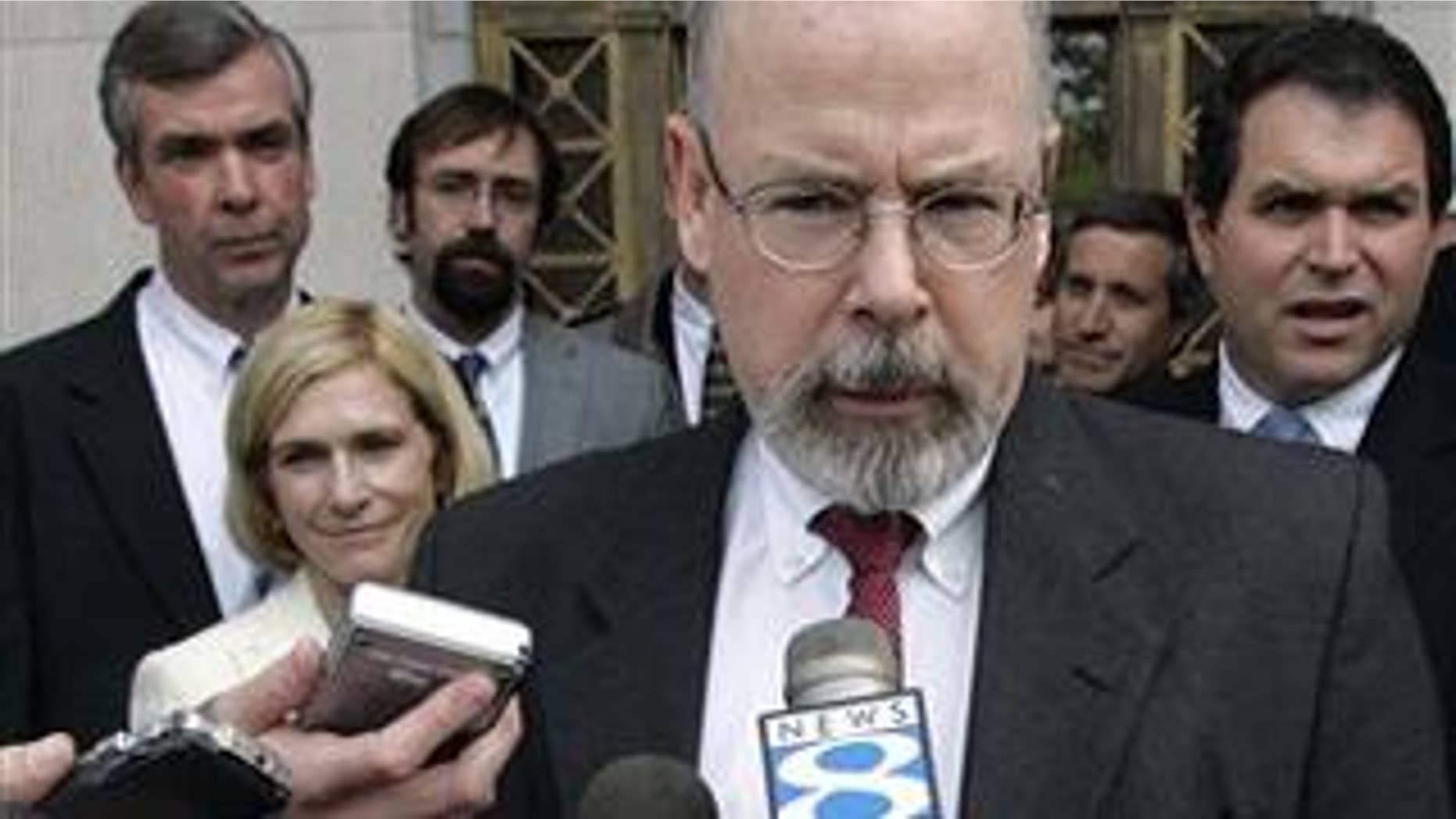 Veteran prosecutor John Durham has built an impressive 30-year career with the Justice Department taking down corrupt public officials, including FBI agents in bed with the mob, two Connecticut mayors and the former governor of that state.
But Durham may face his toughest case yet after being appointed this week by Attorney General Eric Holder to investigate the CIA's controversial secret interrogation program.
Durham's task is to determine whether any CIA officers or contractors should face criminal charges for crossing the line on rough but permissible tactics.
The investigation is fraught with political implications. Conservatives have argued that the program, which included subjecting high-level terror suspects to mock executions, forced nudity, waterboarding and stress positions, saved lives by helping to develop intelligence that prevented multiple attacks against Americans. But liberals call the tactics torture and say the intelligence could have been gained with more conventional tactics.
Some of them are hoping the scope of his investigation widens enough to consider bringing charges against former Vice President Dick Cheney, who has been the most vocal proponent of the program.
Durham is no stranger to probing alleged misconduct by the spy agency.
He is investigating the CIA for the 2005 destruction of interrogation videotapes, an assignment given to him last year by Bush administration Attorney General Michael Mukasey.
Although Durham, the first assistant U.S. attorney for the District of Connecticut, is a registered Republican, former colleagues describe him as nonpartisan. They also say he is a relentless and serious prosecutor who isn't accustomed to losing.
"He kind of has blinders on in the sense that he doesn't worry about the politics and all the other stuff that might be swirling around, and I think that's really what makes him so successful," Warren Bamford, special agent in charge of the FBI's Boston office, told the Boston Globe last year.
In 1999, Clinton administration Attorney General Janet Reno appointed him to probe allegations that FBI agents and Boston police officers were working with the mob. The investigation resulted in numerous convictions of public officials and charges of misconduct and influence peddling.
Michael Clark, a former FBI agent who worked with Durham for years in Connecticut told The New York Times last year the Durham's experiences in unraveling the corrupt relationships in Massachusetts as well as in convicting public officials in Connecticut, including former Gov. John Rowland, show why his methods are well suited to probing the CIA.
"John's style is dogged and focused," Clark told the newspaper, explaining that the investigation of Rowland was fraught with political pitfalls and detours. "Because he is so intent on following the facts, he refused to become involved in any political dimensions or detour."
Rowland pleaded guilty to accepting $107,000 in gifts from people doing business with the state and for not paying on them. He was sentenced to a year in federal prison.