South Carolina Gov. Sanford to Meet With Family in Florida Over Holiday Weekend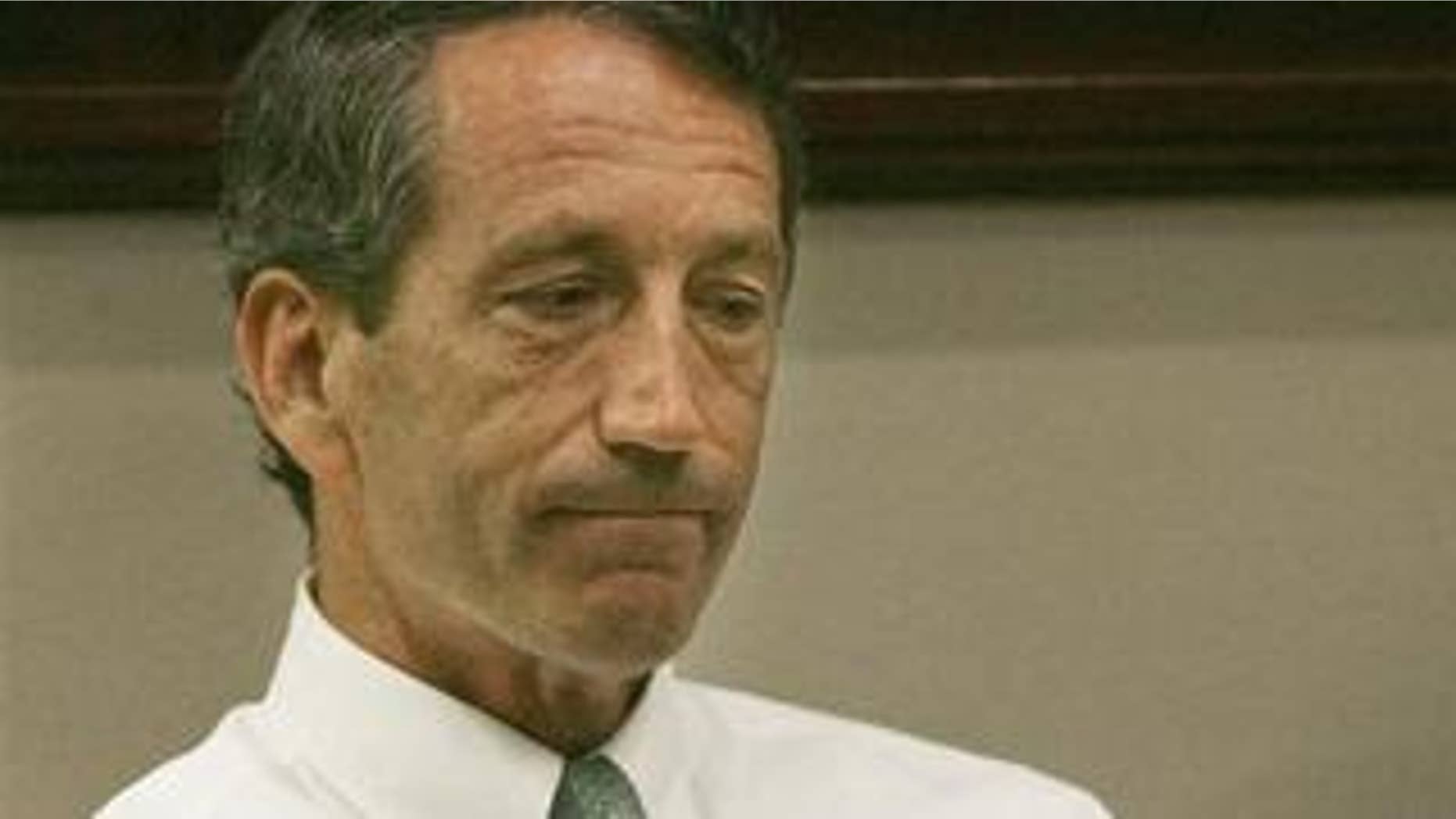 South Carolina Gov. Mark Sanford plans to spend the Fourth of July weekend with his family in Florida, a spokesman told FOXNews.com, following a report that Sanford's wife has taken refuge at her parents' home near Palm Beach.
The Palm Beach Post reported that Jenny Sanford is staying at a home owned by her parents in Hobe Sound, on the state's southeastern coast, in the wake of Sanford's public admission of his affair with a woman in Argentina.
While not specifically addressing the newspaper report, Sanford spokesman Joel Sawyer wrote in an e-mail to FOXNews.com that the governor will leave for Florida Friday morning to meet up with his family for the holiday. That would be followed by a longer family vacation later in the month.
The trips would mark the start of Sanford's attempts to patch things up with his family face-to-face.
Sawyer said that the governor will not resign and is "committed" to saving his marriage.
"The governor has no plans to step aside, temporarily or otherwise. He remains committed and determined to repair the damage he has done in his marriage and to building back the trust of the people of South Carolina," Sawyer said.
The first lady also issued a statement Thursday calling her husband's actions "inexcusable" but saying she's willing to forgive him.
It was her first statement since the governor granted a set of soul-baring interviews with The Associated Press, in which he confessed he "crossed lines" with other women and called his Argentinian mistress, Maria Belen Chapur, his "soul mate."
Jenny Sanford, while stressing that "my forgiveness is essential" for them to move on with their lives, had stinging words for her husband's actions.
"Actions have consequences and he will be dealing with those consequences for a long while. Trust has been broken and will need to be rebuilt. Mark will need to earn back that trust, first and foremost with his family, and also with the people of South Carolina," she said in the written statement. "Mark showed a lack of judgment in his recent actions as governor. However, his far more egregious offenses were committed against God, the institutions of marriage and family, our boys and me."
While his wife apparently hunkers down in the Florida gated community, the lovesick governor has been spending most of his time at the Governor's Mansion in Columbia, S.C., Sawyer said.
Sawyer said Sanford is "continuing to touch base with state officials, family, friends and supporters."
Jenny Sanford released a lengthy statement last Wednesday after her husband first admitted the affair, saying that after a "trial separation," during which she kicked the governor out of the Governor's Mansion, she believed her husband had "earned a chance to resurrect" their marriage.
But then in an interview to The Associated Press on Friday at the family's coastal home on Sullivans Island, S.C., said she was "devastated" to find out he spent their trial separation visiting Chapur in Argentina. She said she had ordered her husband not to visit his mistress, but he went anyway.
The governor's latest revelations have eroded the already tenuous support he had among South Carolina's officials -- observers have raised questions about whether he can patch things up with his family in their wake.
Meanwhile, South Carolina's The State newspaper -- which first reported that Sanford went to Argentina during his mysterious absence last month, and not the Appalachian Trail as his staff had told reporters -- has more information on Sanford's security detail dodging.
According to security logs, Sanford left the Governor's Mansion without a security escort 39 times in the first six months of 2009, and 38 times last year. He made 195 total trips during that 18-month period. Sanford was known to sometimes buck his security detail, but the report could exacerbate lawmakers' mounting concerns that Sanford has demonstrated a level of irresponsibility in notifying others of his whereabouts.
While lawmakers said they were disappointed in the affair, some were equally disappointed that the state's top executive would leave for a week without telling key people -- including his security detail and lieutenant governor -- where he was going.
"His support has collapsed," state Senate Majority Leader Harvey Peeler told Politico.com, adding that lawmakers are weary of the governor's "romance novel" and referring to Sanford as "Governor Fabio."