South Carolina Gov. Haley Endorses Romney, Says Obama 'Scared of Him'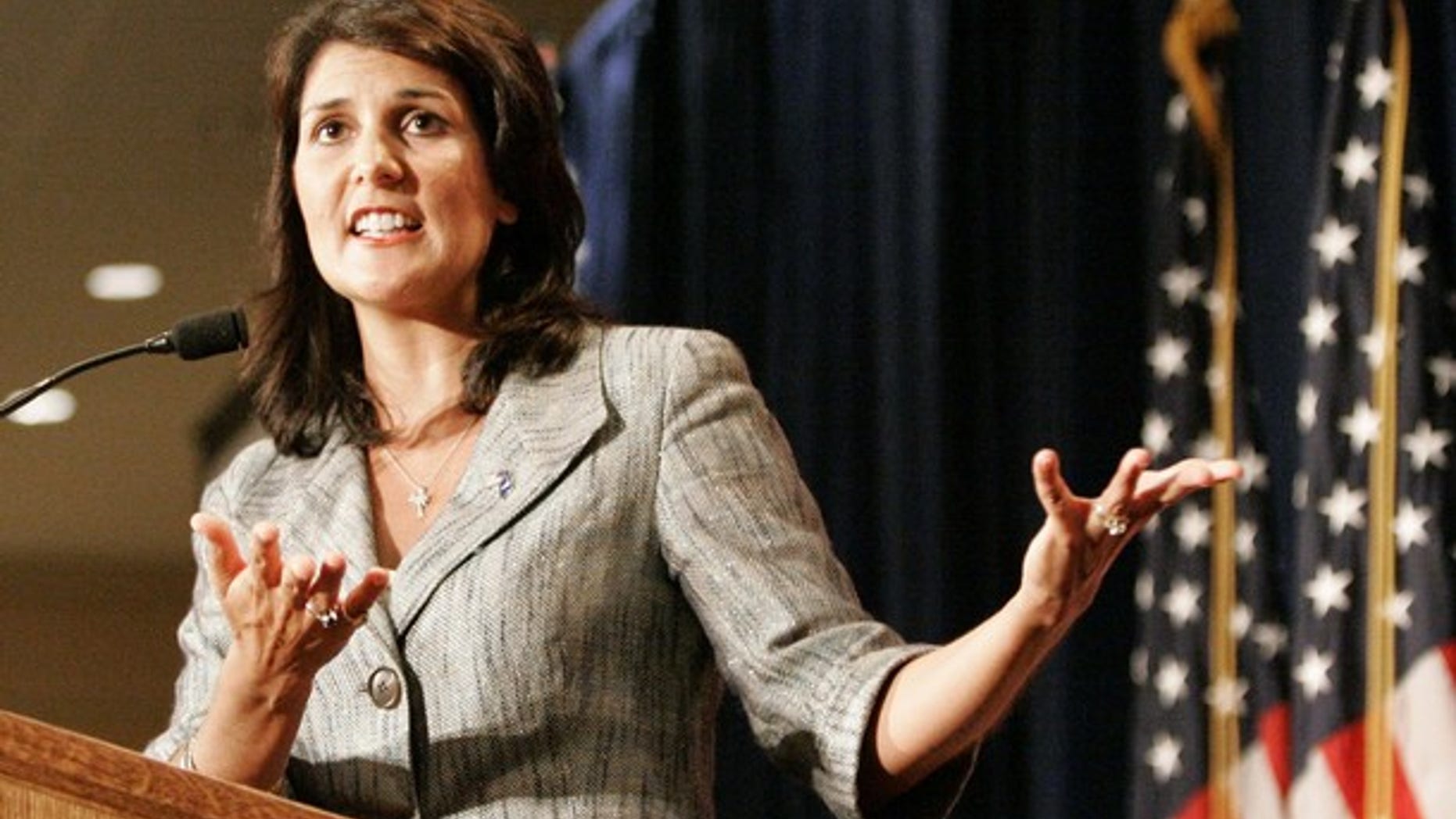 South Carolina Gov. Nikki Haley endorsed Mitt Romney for president Friday, saying he has the executive experience in the private and public sectors that proves he can deal "with a broken Washington."
The first-term governor offered "all of my support" to the former Massachusetts governor during an interview on Fox News. She plans to hold a campaign event with Romney Friday afternoon in South Carolina.
"Now more than ever, we need someone that has the leadership to deal with a broken Washington," Haley said, adding that Romney to his credit is "not part of the chaos" in the nation's capital.
Haley cited Romney's experience turning companies around and shepherding the 2002 Winter Olympics. She also said it "says a lot" that he was able to govern effectively and balance the budget in Boston while Democrats were in charge of the legislature.
If nothing else, Haley said the flak Romney takes from President Obama's team proves he's the right candidate.
"Governor Romney is the one candidate that President Obama insistently tries to hit and get out of the way," Haley said. "That lets me know he's scared of him."
Haley's endorsement is prized. Not only is she a well-regarded governor, but she represents the state that holds the first-in-the-South primary next month, one that historically has been key for any GOP presidential nominee.