Source: Ex-CIA officer who faced extradition freed after intervention from Trump administration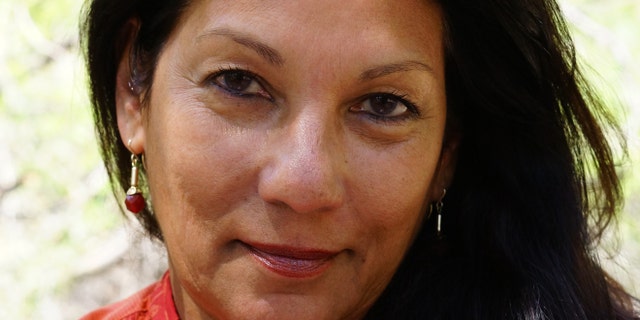 NEWYou can now listen to Fox News articles!
A former CIA case officer who faced extradition to Italy for her alleged role in the rendition of a radical Egyptian Muslim cleric is now free after Trump administration officials intervened, according to a source close to the discussions.
CIA Director Mike Pompeo lobbied his counterparts in Portugal and Italy on behalf of Sabrina De Sousa who was convicted in absentia along with 25 other Americans after the post-9/11 rendition of an Egyptian cleric. He was later found guilty on terrorism charges. The CIA had no comment on the case.
The source said Friday that Pompeo worked behind the scenes to show that, on his watch, no CIA case officer would be left behind for executing a mission authorized at the highest levels of U.S. government.
De Sousa called her release "a huge and a very welcome development" in a statement Friday.
"I want to extend my deepest appreciation to the Trump administration for all their efforts on my behalf," she said. "Without their support I would be spending tonight in an Italian prison."
Former Rep. Pete Hoekstra, R-Mich., who was once the Republican chairman on the House Intelligence Committee and who lobbied hard on behalf of DeSousa, told Fox News, "The Obama administration and former CIA Director John Brennan abandoned De Sousa the last seven years, and in six weeks, the Trump team made her freedom possible."
A former senior intelligence official told Fox News, though, that "there was an extensive effort by the entire U.S. government to push the Italians to pardon these individuals," and the allegation that the former CIA director abandoned U.S. personnel is unfounded.
The State Department declined to comment on several inquiries into the administration's role in De Sousa's release.
A White House official told Fox News on Friday the administration was "deeply disappointed in Ms. de Sousa's conviction and sentence, and we, in conjunction with the State Department, followed her case closely and remained in touch."
"We appreciate the efforts of the Italian Government to challenge the prosecution before the Italian Constitutional Court," the official said. "The U.S. Government takes its obligation to assist U.S. citizens overseas seriously and we are pleased with the action the Italian Government decided to take."
De Sousa won a last-minute reprieve on Wednesday, hours before she was set to be extradited for the kidnapping and interrogation of the Egyptian cleric, whose name is Osama Mustapha Hassan Nasr. He is also known as Abu Omar.
The 61-year-old mother was working in Italy as an undercover CIA officer in 2003 when U.S. and Italian intelligence agents snatched Omar off the streets of Milan and transported him to his native Egypt for interrogation. There, he says, he was tortured.
The operation was part of the CIA's controversial "extraordinary rendition" program, implemented under President George W. Bush, which entailed taking terror suspects to countries where torture is allowed.
Omar -- who turned out to be a "nobody," according to De Sousa -- was held at an American military base in Germany before being flown to Cairo, Egypt. After interrogation, he was released from prison for lack of prosecutable evidence against him. The Italians, however, convicted him in absentia of "criminal association for the purposes of international terrorism" and sentenced him to six years in prison -- though he never served time.
De Sousa, meanwhile, said she was some 130 miles away in Madonna di Campiglio, Italy, chaperoning her son's school ski trip, on the day Omar was abducted -- and phone records obtained by Italian prosecutors corroborated that claim.
Still, Italy brought "broad charges" against her for a plot she says she had no direct part in.
The Italians also convicted in absentia 25 other Americans but several were since pardoned and none served time in prison.
De Sousa, who was born in India and holds both American and Portuguese passports, left the CIA in 2009 and moved to Portugal in April 2015 to be near family.
In October 2015, she was detained at Lisbon's airport on a European arrest warrant while attempting to travel to India. She was later released but ordered to remain in Portugal.
The series of events that followed amount to an international legal nightmare.
Italy first sought extradition of De Sousa with the guarantee of a retrial or appeal with new evidence, acknowledging she had been tried in absentia. Based on these guarantees, the Portuguese courts agreed to extradite.
But in June 2016, Italy sent Portugal a letter saying De Sousa's conviction was final, and no retrial would be granted. In a move that shocked De Sousa and others in the intelligence community, Portugal's high court ordered her immediate extradition.
Hoekstra, working on behalf of De Sousa, appealed to Trump administration officials for help.
On Tuesday, De Sousa received a "partial pardon" from Italian President Sergio Mattarella for her alleged part in the operation.
Under Italian law, the sentence reduction -- from four years to three -- meant De Sousa did not have to be extradited to Italy and imprisoned afterall. She was released Wednesday afternoon from a prison in Portugal.
"I had an arrest warrant issued against me 11 long years ago that prevented me from seeing members of my immediate family in Europe," De Sousa said in a statement to Fox News on Friday. "Finally, I can rest with the assurance there is no warrant hanging over my head."
"In six short weeks, the Trump administration has given me more hope and support than I ever received in the past eight years from the Obama Administration or the CIA, my former employer," she said. "I had feared that the country I signed up with in good faith to serve had abandoned me."