Soros Surfaces on the Edge of White House Controversy Involving LightSquared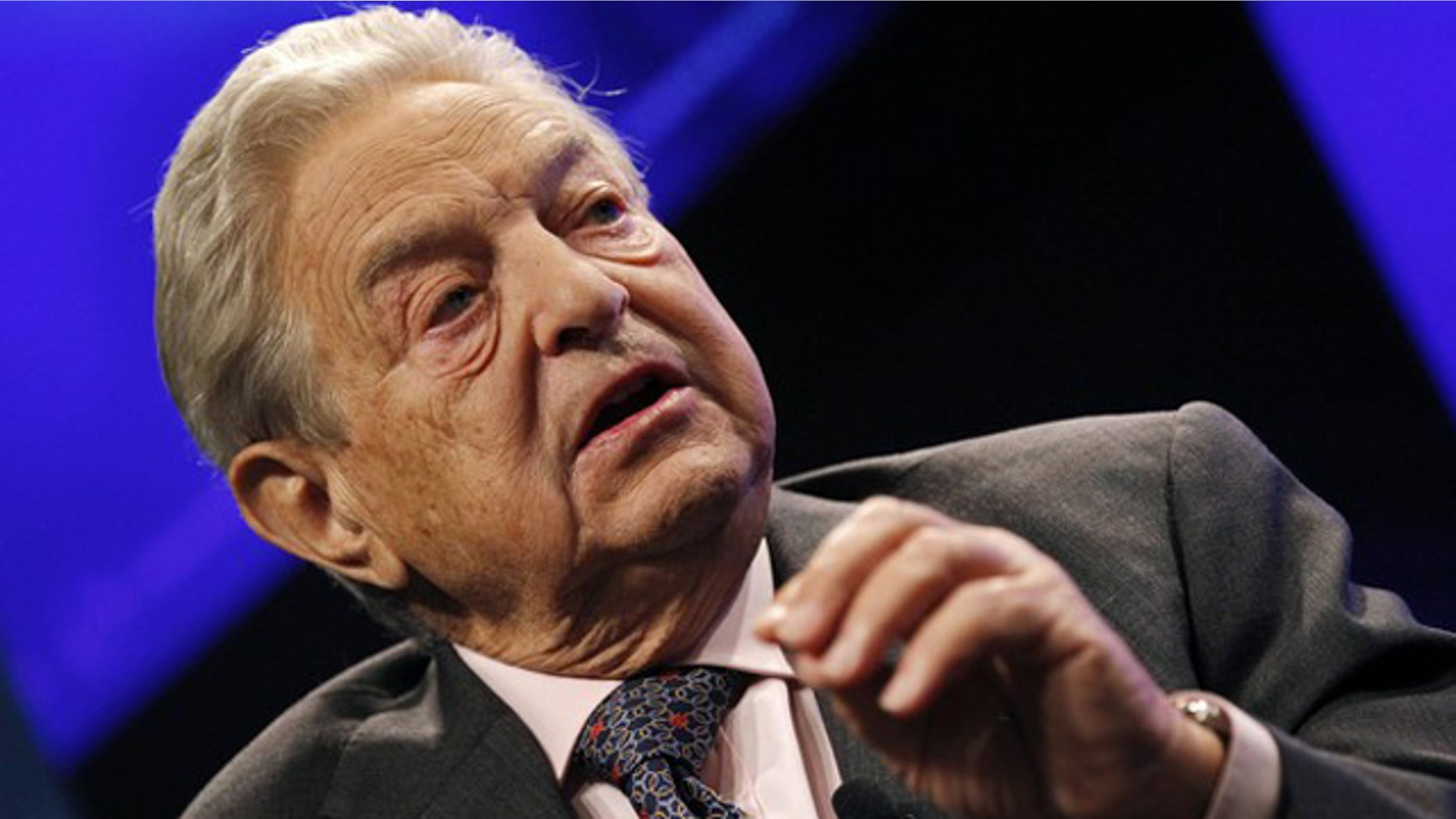 Billionaire financier and liberal activist George Soros has been financially linked to LightSquared, which is at the center of allegations that the White House pressured a Pentagon commander to change his prepared congressional testimony to benefit the Virginia-based telecom company that once received a $90,000 investment from President Obama.
LightSquared is seeking to establish a new wireless broadband network that many, including Air Force Gen. William Shelton, believe could interfere with critical GPS systems used by the U.S. military. But Shelton, head of Space Command, confided to lawmakers that he thought his testimony had been leaked to LightSquared, and that he had rejected requests from the White House to downplay his concerns.
The company is being funded by private equity titan Philip Falcone, the founder of Harbinger Capital Partners, a hedge fund that has counted Soros as a "significant" investor since 2009, according to The Wall Street Journal.
Soros also funds four groups that have lobbied on behalf of LightSquared in regulatory and policy fights.
The Washington Examiner first reported this week that the Public Interest Spectrum Coalition, which includes the Soros-funded groups Free Press, Media Access Project, the New America Foundation and Public Knowledge, filed a petition with the Federal Communications Commission in April 2010 supporting Harbinger's attempt to become a national player in the wireless industry over the objections of AT&T and Verizon.
Those four groups also met with an FCC commissioner that month on the issue.
From 2000 to 2009, Soros donated millions of dollars to those four groups through his foundation, according to the Media Research Center. Soros' Open Society Foundation gave $1.4 million to Free Press, $1.7 million to Media Access Project, $3.8 million to New America Foundation and $855,500 to Public Knowledge.
But it remains unclear whether Soros has played any role in the LightSquared controversy.
A spokeswoman for Open Society Foundations said the foundation's activities "are entirely separate from the investments of George Soros."
The White House has denied any wrongdoing. And Falcone has rejected allegations that LightSquared obtained in advance Shelton's testimony or that he is a major Democratic donor.
LightSquared executives and the company's political action committee have donated to both political parties, but the PAC tilted Democratic over the last two election cycles.
Falcone says he is a registered Republican and has never met Obama. In 2005, then-Sen. Barack Obama invested nearly $90,000 in Skyterra, the company that later changed its name to LightSquared, along with $9,000 in a biotech company. Obama sold the stocks eight months later for a net loss of $13,000, according to The New York Times.
Obama made the investment after he retained a UBS broker recommended by a wealthy contributor named George Haywood.
Obama has had a relationship with Soros dating back at least to 2004, when Soros held a fundraiser for Obama's Senate campaign. Soros also supported Obama over Hillary Clinton in the 2008 Democratic presidential primary.
LightSquared executives and the company's lawyers say a broad and powerful coalition of entrenched interests has targeted the firm in an effort to prevent LightSquared from revolutionizing the wireless industry by enabling smaller carriers to compete on a national level.
Rep. Thomas Petri, chairman of the House Subcommittee on Aviation and Sen. Charles Grassley, the top Republican on the Senate Judiciary Committee, sent a letter to the FCC on Thursday urging the agency to resist any political pressure to grant LightSquared an authorization that could interfere with GPS.
"In our decades of public service, we have never seen the entire federal government and so many private companies directed to expend such considerable financial resources and man hours to accommodate one company's desires," they wrote.
"Never have we seen a company's business model threaten critical transportation safety infrastructure and yet be assisted by its federal regulator. It is odd that the FCC has pegged the hopes of expanding broadband access on such a controversial proposal by a single applicant."