Some sex offenders could opt for chemical castration under Oklahoma bill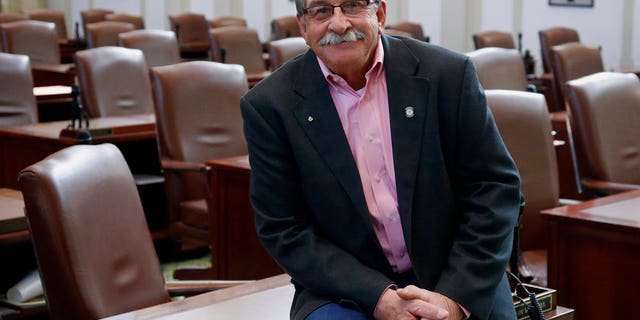 NEWYou can now listen to Fox News articles!
A Republican lawmaker is pushing to add Oklahoma to the list of states in which so-called chemical castration is an option for some convicted sex offenders, albeit an option that is rarely used.
State Rep. Rick West, a first-term lawmaker from Heavener, said he filed the bill at the request of a constituent and that he fully intends to push for its passage -- though it's likely to face strong opposition, even in a conservative state with a tough-on-crime reputation.
In addition, some contend it may ultimately be considered unconstitutional.
"It's hard to imagine this couldn't be considered cruel or unusual," said Allie Shinn, a spokeswoman for the Oklahoma chapter of the American Civil Liberties Union.
If approved the Oklahoma bill becomes law, the state would join at least seven others that allow courts to order chemical treatments that reduce male testosterone for some sex offenders. The seven states are California, Florida, Georgia, Louisiana, Montana, Oregon and Wisconsin.
Experts say the punishment is rarely carried out and one described it as a "half fantasy" version of criminal justice.
West, who has also introduced a measure that would allow tobacco back inside state prisons, said he's confident his constituents would support efforts to prevent sex crimes, especially against children.
Under the bill, anyone convicted of a sexually violent offense could be required as a condition of release to take the drugs designed to reduce a male offender's testosterone and sexual libido. A second offense would require the treatment unless a court determined it wouldn't be effective.
The Oklahoma Legislature has over the years entertained various bills involving the castration of sex offenders. In 2002, a measure allowing chemical or surgical castration of sex offenders made it all the way to the desk of Republican Gov. Frank Keating, who promptly vetoed it and derided it as "silly."
The Associated Press contributed to this report.