Some Democrats Worry that Conway Ad on Rand's Faith is Backfiring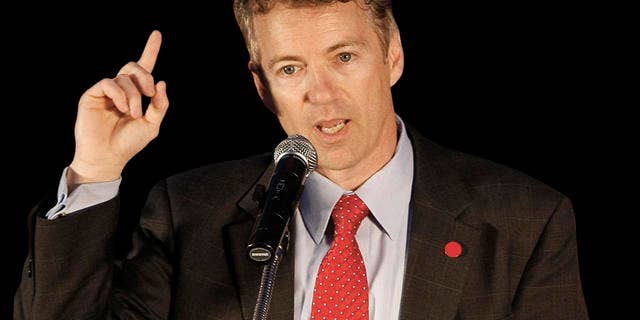 Two top Kentucky Democratic operatives tell Power Play that party leaders in the commonwealth are worried that Senate nominee Jack Conway's ad questioning Republican Rand Paul's Christian faith is backfiring.
"This basically gives Paul a chance to do nothing but play the injured party and talk about his family values," said one Democrat, a veteran of two successful statewide campaigns and a supporter of Conway's primary opponent, Lt. Gov. Dan Mongiardo. "If you run something like that, you better have your opponent dead to rights, not some 30-year-old college prank."
Another politico who has advised one of the two House Democrats seeking reelection in Kentucky this year told Power Play that Conway "is on his own" with the ad, and suggested that the ad has deepened concerns that a "meltdown" by Conway could drag down the rest of the ticket in the state.
"This is exactly how Paul won the primary so big - [Republican Secretary of State Trey Grayson] went overboard on the attack and Paul was able to turn it around on him," he said.
National Democrats are so far mostly holding back on the Conway ad, which questions whether Paul is a Christian because of his membership a college society in 1984 that pulled pranks at Baptist Baylor University. Paul and his family are members of a Presbyterian Church in Bowling Green, Ky.
Appearing on MSNBC this morning. Sen. Claire McCaskill (D-MO) suggested that the ad is "very dangerous" because it tries to use Paul's college antics against him today and said that the ad comes "close to the line" of appropriateness.
McCaskill, though, accused Paul of being "thin skinned" for refusing to shake Conway's hand after the Sunday debate.
On the left, there is considerable anxiety over Conway explicitly making an attack many liberals believe Republicans have long made implicitly against Democrats - namely that they are inadequately Christian to hold high office.
Jonathan Chait, a writer at the leading liberal magazine, The New Republic, wrote today that the ad was based on "a pretty sickening premise" and may be the "ugliest, most illiberal political ad of the year."
It's a turnabout for Conway whose effort to deny arch-conservative Paul a Senate seat has drawn throaty support on the left and lots of fundraising help from groups like MoveOn.Org and DailyKos.com.
So far, Paul is following the script feared by many Kentucky Democrats and actively using the ad against Conway and highlight his family values.
Paul debuted today an ad that accuses Conway of bearing "false witness" and says Paul "keeps Christ in his heart and in the life he shares with his wife and three boys." Paul has also said that he may opt out of the two remaining debates rather than share the stage with Conway.
The Conway offers the following statement from campaign spokesman John Collins:
"Rand Paul can huff and puff all he wants, but he still hasn't explained his actions: why he joined a secret society after the President of Baylor University banned it because it 'made fun of not only the Baptist religion, but Christianity and Christ.'
Rand Paul needs to answer why a woman said Paul 'blindfolded me, tied me up.told me their god was 'Aqua Buddha' and that I needed to bow down and worship him.' Rand ought to have the guts to keep his commitment to KET and explain his actions to the people of Kentucky."