Solyndra Execs Reaped Bonuses Before Bankruptcy, Documents Show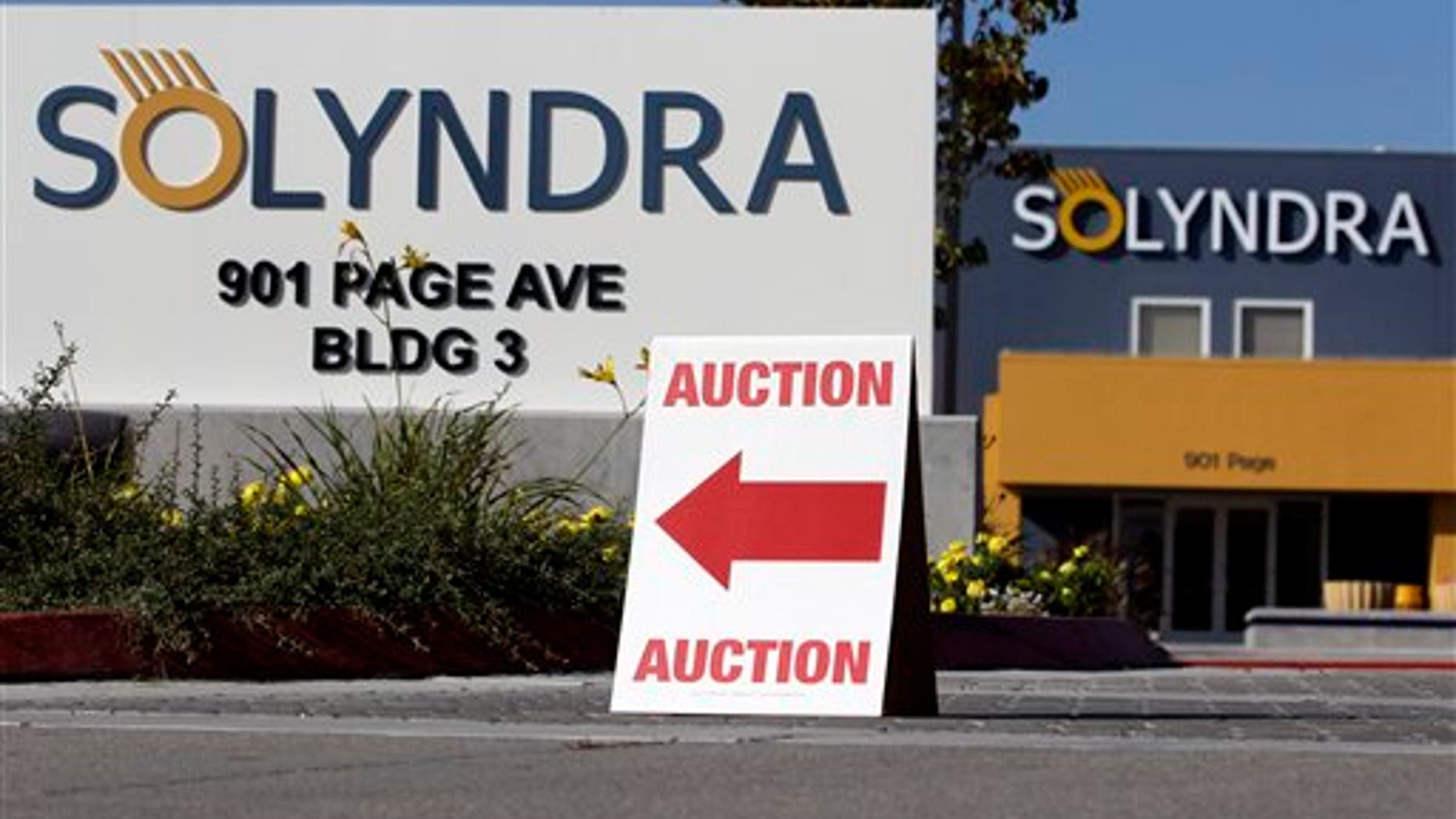 Solyndra executives were awarded quarterly bonuses worth up to $60,000 apiece earlier this year as the California solar-panel company headed for bankruptcy, court documents show.
Documents filed by the company in U.S. bankruptcy court in Delaware show the well-paid executives at the firm were given bonuses in April and in July, just months before the company filed for bankruptcy in September and laid off 1,100 workers.
The details add to the narrative of what was happening behind the scenes in the year leading up to the company's financial collapse, though congressional Republicans investigating the matter are looking for more details. After the Obama administration turned over 20,000 pages of documents earlier this week pertaining to Solyndra, House Republicans on Thursday night served the White House and vice president's office with a subpoena for more Solyndra documents.
"Unfortunately, we had to take this step after the White House has continued to slow walk the production of documents necessary for this investigation by only releasing selected documents and records," said Rep. Cliff Stearns, R-Fla., chairman of the House Energy and Commerce subcommittee investigating Solyndra.
The White House denies slow-walking anything, noting that it just submitted thousands of Solyndra documents earlier this week. "We'd like to see as much passion in House Republicans for creating jobs as we see in this investigation," White House spokesman Eric Schultz said Thursday.
While congressional Republicans are trying to find out more about the role the White House played in the $535 million loan guarantee that was awarded to Solyndra by the Department of Energy, the bankruptcy documents offer extensive information about what was happening internally at Solyndra.
According to the documents, chief financial officer Wilbur Stover was awarded a $60,000 bonus in April and in July. So were executive vice president Ben Bierman and senior vice president John Gaffney. Other executives enjoyed slightly smaller sums - marketing executive Karen Alter was awarded $55,000 in April and in July; Vincent Valentin, another vice president, earned two $44,000 bonuses.
The San Jose Mercury News first reported on the details of the bonuses.
A representative with Solyndra did not return a request for comment Friday from FoxNews.com.
One unnamed former employee of the solar firm told the Mercury News that the payments were seen as "retention" bonuses to slow the high rate of turnover at the company.