Social Security Administration Offers Early Retirement to Its Workers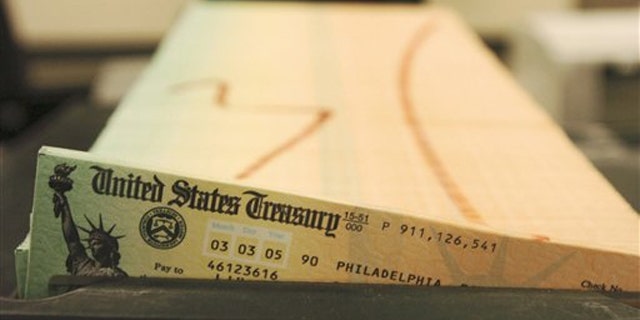 NEWYou can now listen to Fox News articles!
Faced with a fiscal squeeze, the Social Security Administration is offering its employees the kind of deal average retirees would be so lucky to get.
The agency reportedly is offering to let employees 50 and older choose early retirement, provided they've logged at least 20 years of service. Any employee with 25 years of service would also be eligible, according to an agency e-mail obtained by the Federal Times, with a negligible reduction in benefits for some workers under 55.
That's not a bad deal compared with that offered to prospective Social Security recipients. Under current law, anyone born after 1960 must wait until they reach 67 to collect full retirement benefits. They can collect 70 percent if they retire at 62.
But the Social Security Administration is offering its employees an early out as it faces the same budget picture as most other federal agencies. The agency, which has a full-time workforce of more than 68,800, is operating at fiscal 2010 levels due to the failure of Congress to pass a 2011 budget. The workforce is expected to reach 69,675 in 2012, and President Obama included $12.5 billion for the agency in his 2012 budget request, representing a $1 billion increase over the 2010 level.
But Republicans are targeting the Social Security Administration along with dozens of other agencies for cuts this year, and next year may be no exception. The GOP spending plan for the rest of 2011 proposed cutting the agency by $625 million from 2010 levels.
According to the Federal Times, this is not the first time the Social Security Administration has offered its employees an early exit. A representative from the agency did not respond to requests for comment from FoxNews.com.
The move comes as the agency looks to deal with mounting challenges, not the least of which is figuring out how to keep the benefits checks coming, with the program projected to run a deficit every year until rainy-day funds run dry in 2037.
The administration is also looking for more money to process its thick disability claims backlog.