Sheriff Clarke says he is taking Homeland Security post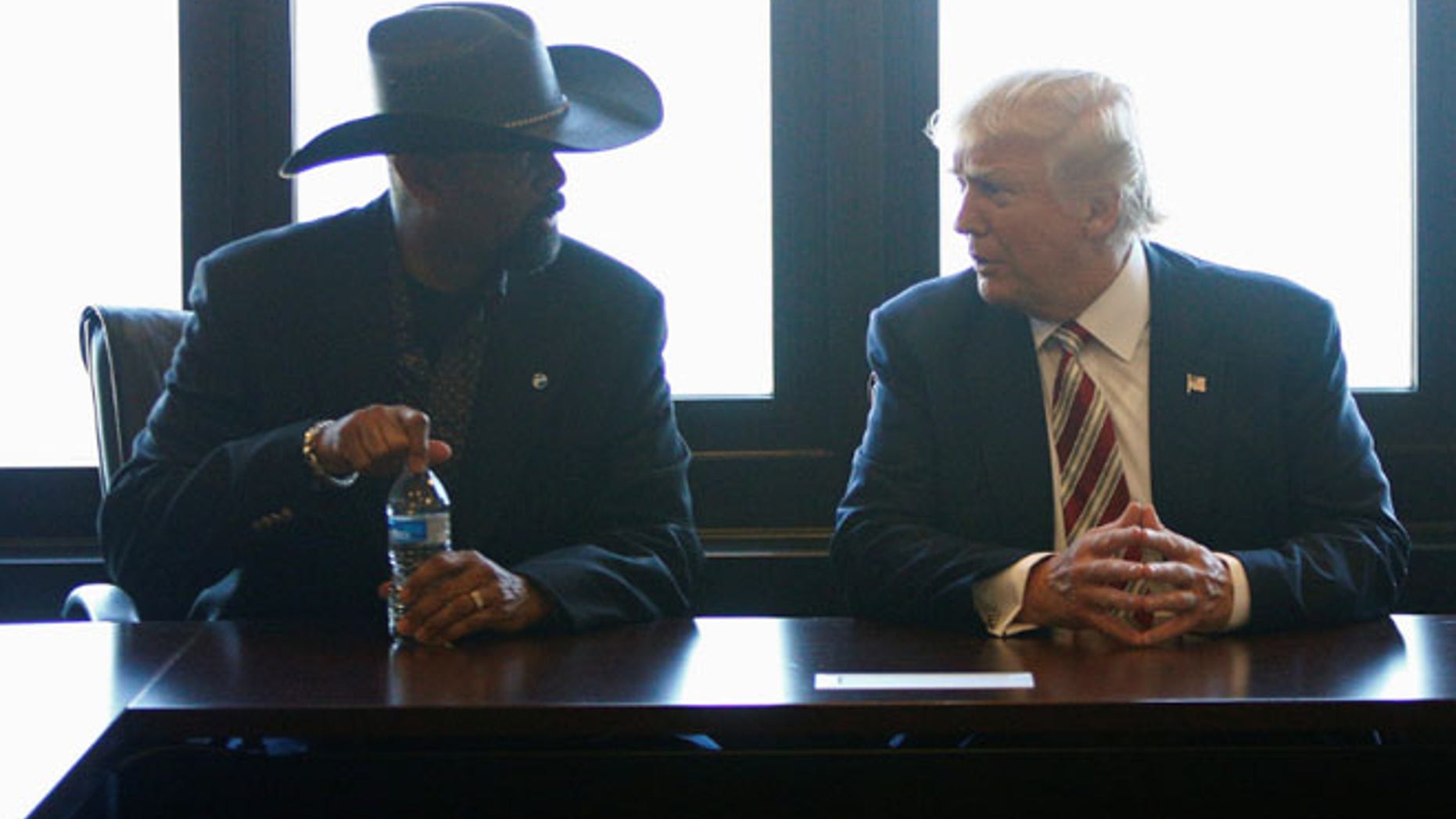 Milwaukee County Sheriff David Clarke said in an interview Wednesday that he has taken a job as an assistant secretary in the Department of Homeland Security.
The conservative firebrand told WISN-AM in Milwaukee that he will work in the Office of Partnership and Engagement as a liaison to state, local and tribal law enforcement agencies. He said he will start in June.
A DHS spokesman didn't immediately reply to a phone message and email.
Clarke, who spoke at the Republican National Convention, was a strong supporter of Donald Trump during the presidential campaign.
The appointment comes just two weeks after an inquest into the dehydration death of an inmate at the Milwaukee County Jail recommended criminal charges against as many as seven staffers. Clarke wasn't among them.
A lengthy inquest into the dehydration death of a Milwaukee County Jail inmate raised troubling questions about how Clarke manages the jail, just as the White House was said to be considering him for the job. Seven jail staffers could face criminal charges after the Milwaukee County District Attorney's Office outlined a case for the jury suggesting that disobedient inmates were routinely deprived of water as punishment and pleas for help were ignored.
Despite the investigation into his jail, Clarke remained popular with many conservatives, including some who had been trying to get him to run for U.S. Senate next year against Democratic Sen. Tammy Baldwin.
Last year, the frequent Fox News guest earned more than $105,000 in speaking fees — almost as much as his sheriff's salary — at more than three dozen events across the country.
The Associated Press contributed to this report