'Shame on us': New York Gov. Cuomo rips Anthony Weiner comeback bid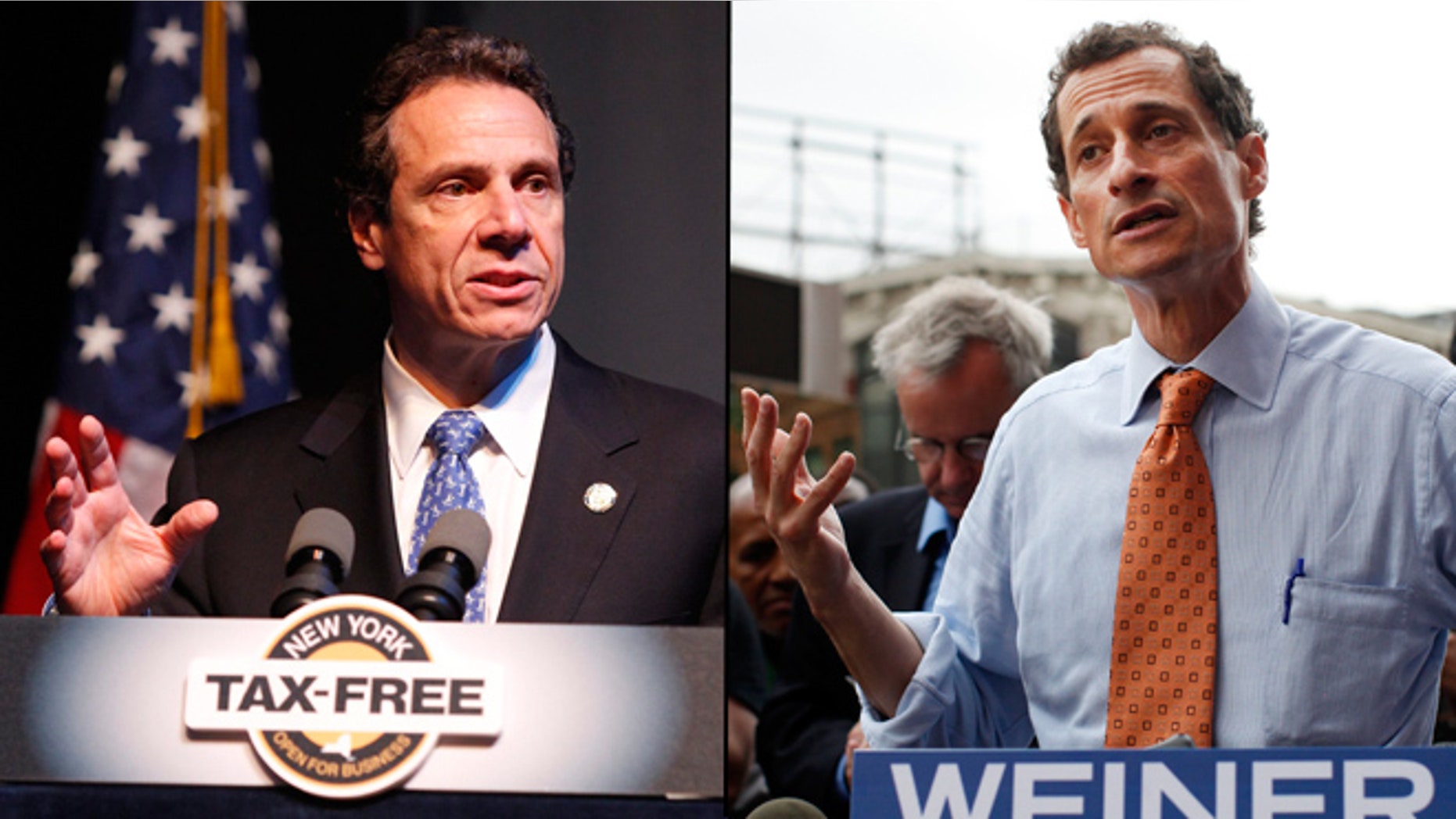 Ouch.
New York Gov. Andrew Cuomo pulled no punches in explaining what he thinks of former Rep. Anthony Weiner's comeback bid for mayor of New York City.
"Shame on us," the governor said, when asked what happens if voters elect the disgraced politician.
Cuomo made the comments during a meeting with the Syracuse Post-Standard and Syracuse Media Group editorial board. An aide reportedly now claims the remark was made in jest.
The Democratic governor had declined to comment earlier, as Weiner formally announced that he was running for mayor -- a move that had long been expected as the New York Democrat tries to rehabilitate his image and his political future.
Weiner resigned two years ago after tweeting a lewd photo of himself and then making up a story about being hacked. Weiner, in a campaign video, acknowledged he's "made some big mistakes" but asked for a "second chance" from voters.
Cuomo was asked about the bid in the editorial board meeting. The following is the exchange with Stephen A. Rogers, chairman of Syracuse Media Group, as posted by the Post-Standard:
Rogers: "So if Anthony Weiner wants to run for mayor, he can run for mayor."
Cuomo: "He runs? He runs."
Rogers: "And if we elect him?"
Cuomo: "Shame on us."