Shadowy company tied to Russia meeting linked to Trump Jr. troubles
Fusion GPS, the opposition research firm behind the infamous and unverified Trump "dossier," was also closely tied to a wide-ranging Moscow effort to undermine U.S. sanctions against the Putin regime led by the lawyer who met with Donald Trump Jr. last year.
The company, founded in 2010 by former Wall Street Journal reporters Glenn Simpson and Peter Fritsch, is named in a complaint that has had international implications. It was filed by Hermitage Capital Management, run by Bill Browder, who was Russia's top investment manager before his dealings there encountered tragedy, and ultimately resulted in the current wide-ranging U.S. sanctions against top Putin officials.
Attorney Natalia Veselnitskaya, who met with Trump Jr. in June 2016, was working for a Cyprus-based real estate holdings company called Prevezon, run by Denis Katsyv, son of Pyotr Katsyv, one of Russian President Vladimir Putin's closest advisers. She was given "unlimited resources" by the Kremlin-connected group to run a campaign to get the Magnitsky Act repealed, Browder told Fox News.
"The idea was discredit your opponent. It was essentially a coup attempt by PR."
The Magnitsky Act is named after Browder's former attorney Sergei Magnitsky, who was beaten to death in a Moscow prison after accusing Russian authorities of stealing hundreds of millions of dollars through tax refunds and then laundering the money through New York banks. The scheme was allegedly run by Prevezon Holdings, whose attorney Veselnitskaya was working to get the sanctions reversed.
"They were trying to completely change the narrative of what happened to Sergei. Their objective was to have the Magnitsky Act repealed," Browder said. "They can't change the truth of what happened to a man who was murdered in order to achieve some sort of political objective."
Browder told Fox News that Simpson was retained by Prevezon Holdings via a law firm, BakerHostetler, for his expertise and contacts with the Washington and New York media. That law firm had represented Simpson on prior cases, and the Russians looked to it for legal help as well as lobbying access to Capitol Hill.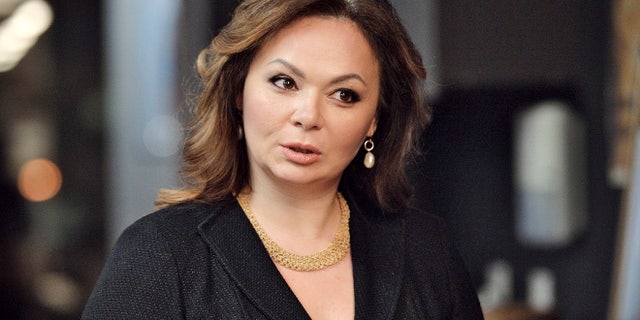 Others involved were a Washington-based group called Potomac Square, run by another former Wall Street Journal reporter, Chris Cooper, as well as a D.C.-based lobbyist suspected of ties to Russian intelligence, Rinat Akhmetshin.
According to lobbying disclosures reviewed by Fox News, Akhmetshin founded a group called the Human Rights Accountability Global Initiative Foundation. The group's website is largely "under construction." Denis Katsyv, whose father runs Prevezon Holdings, appears on the lobbying disclosure form.
Akhmetshin had led the way in getting a movie that attempted to influence public and official opinion about the Magnitsky Act shown at Washington's respected Newseum on June 13, 2016. Several screenings of the movie had been canceled in Europe because it was a "crude attempt to smear Magnitsky and Browder," according to a report by Radio Free Europe.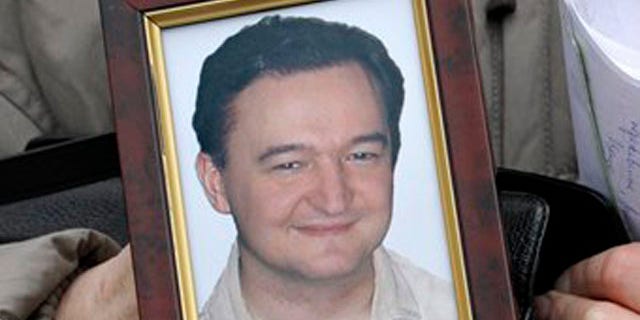 Akhmetshin told RFE that Potomac Square Group, which had circulated news articles critical of Browder to reporters, paid for the event with the expectation of being reimbursed by his foundation.
As for Simpson, he was "using all of his media contacts to get a smear campaign going against Magnitsky and myself," Browder said. "He also seems to be able to get articles stopped. Simpson has unusual influence because he was often a big source to these reporters on other stories."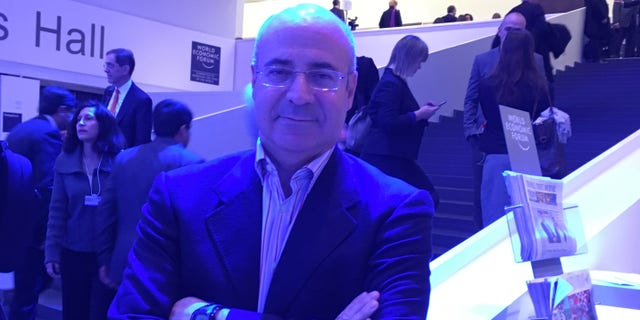 Around the same time in June 2016, Veselnitskaya scored her meeting with Donald Trump Jr. after luring him in with emails indicating there was "dirt" on former presidential candidate Hillary Clinton. "Veselnitskaya probably tried 12 different angles to get to Trump and also to Clinton for that matter," Browder said. "She had every possible incentive to get to both sides" since her goal was to get the Magnitsky Act repealed, and apparently not to influence the U.S. election.
Meanwhile, according to Browder, attorneys from BakerHostetler were briefing the House Foreign Affairs Committee on their "false narrative" on Magnitsky.
In a company statement, an official confirmed the relationship. "Fusion GPS was engaged by a U.S. law firm, BakerHostetler, to perform public records litigation support in a U.S. asset seizure case, U.S. v Prevezon," the statement read. "Its work is a matter of public record. Fusion GPS is not a lobbying firm and engaged in no lobbying in this case. Any suggestion to the contrary is entirely false."
But as Browder points out, Fusion was providing media influence, rather than lobbying work on Capitol Hill.
In its statement, Fusion said it had nothing to do with the Trump Jr. meeting.
"Fusion GPS learned about this meeting from news reports and had no prior knowledge of it. Any claim that Fusion GPS arranged or facilitated this meeting in any way is absolutely false," the statement read.
There is also no evidence that the work Fusion did for Prevezon Holdings and the Russians was related to the Trump "dossier," which was crafted by a former MI-6 agent named Christopher Steele and made various sordid and still uncorroborated allegations about President Donald Trump.
However, Browder speculates that it is possible Simpson's work with the Russian lobbyist, and possible spy, Akhmetshin, on the Prevezon case may have facilitated his work on the Trump "dossier."
Most experts believe the "dossier" was commissioned by Trump's domestic political enemies, possibly even Republicans.
Akhmetshin "is effectively a Russian spy in close contact with Simpson," said Browder. "He could have easily fed some misinformation into the dossier" regardless who was paying for it.
Browder filed a complaint with the Justice Department against Simpson, Akhmetshin, Potomac Square, BakerHostetler, Veselnitskaya and others last July. He met with DOJ lawyers in Washington, "and that was the last time I ever heard from them."
As for Fusion GPS, its work with Prevezon mirrored in certain ways what it did for other clients. For example, Simpson and a prominent Democratic group called California Strategies teamed up on a PR campaign in 2010 for an exiled United Arab Emirates sheikh that involved a 37-page dossier, Facebook and Twitter accounts, and other media and advertising efforts.
The Guardian newspaper reported that, "other tactics explored and employed ranged from raking up a sex scandal … and meeting Hillary Clinton on visits to Washington."
"It was war through PR," said Christopher Davidson of Durham University. "The idea was discredit your opponent. It was essentially a coup attempt by PR. The campaign was very extensive. It was a new type of coup."
"Bottom line: Simpson is very secretive. He is for hire," said billionaire Idaho businessman Frank VanderSloot, whose support for former presidential candidate Mitt Romney landed him on Simpson's radar in 2012.
Simpson asked a Democratic operative to dig up dirt on VanderSloot. "His business model is, 'Do you want to destroy somebody's life or somebody's business? OK, I will destroy his life if you pay me enough.' His job is to destroy the target by digging up dirt and getting that dirt published."
In a declaration to the D.C. Superior Court that was hearing VanderSloot's case in 2014, Simpson wrote, "Regardless of the assignment, Fusion GPS's clients demand that we maintain their identity, and the nature of their request, as confidential. Many, if not most, of Fusion GPS's clients would not engage our services if they believed that we would disclose their identity, or the nature of the research that we provided them."
Efforts to reach Glenn Simpson, Akhmetshin, Veselnitskaya and BakerHostetler for this report were unsuccessful, and the Department of Justice would not comment on Browder's complaint.