While some Democrat lawmakers have disclosed they are parting ways with New Jersey Sen. Bob Menendez's donations following his indictment, others have remained silent on his contributions to their committees.
Federal prosecutors last week unsealed corruption and bribery charges against the Democrat senator and his wife, Nadine Menendez, which include accusations that he benefited the government of Egypt and engaged in a corrupt scheme alongside three New Jersey businessmen.
The indictment has led to prominent Democrats calling for his resignation from the Senate. It has also led to other politicians announcing they are parting ways with the money he sent from his New Millennium PAC to their committees.
But as some were quick to distance themselves from Menendez's money, others have remained uncommitted or stayed quiet.
ALL EYES ON NJ GOV MURPHY IF MENENDEZ CHANGES COURSE AND RESIGNS UNEXPECTEDLY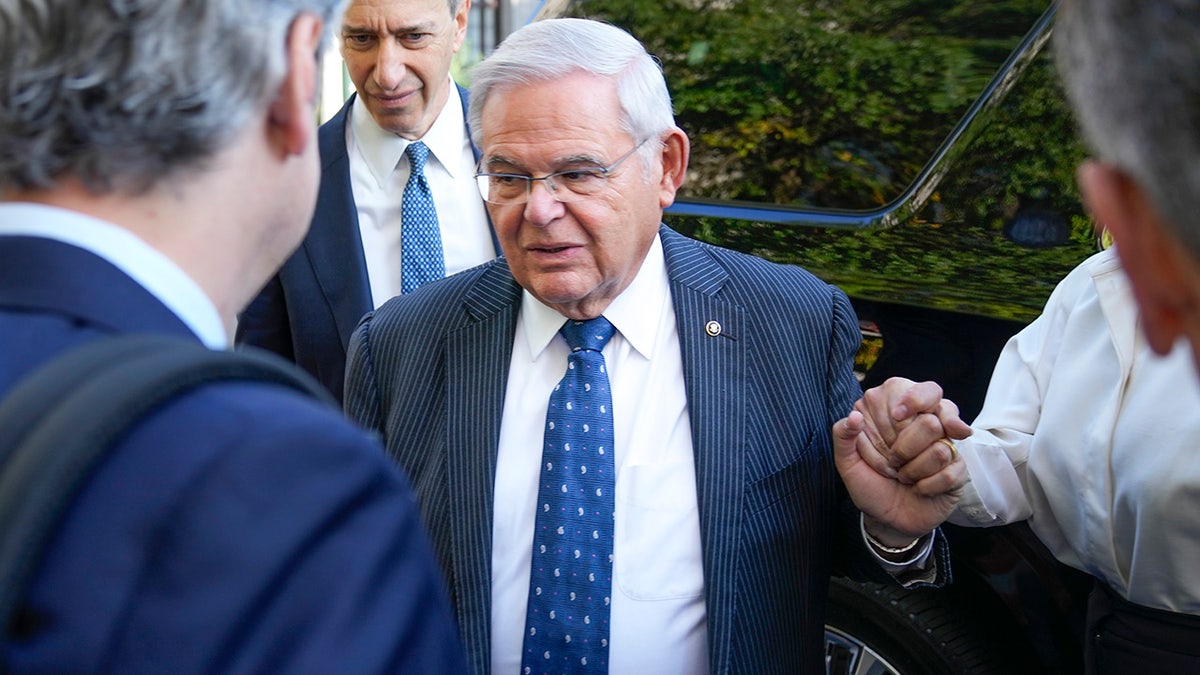 Fox News Digital reached out to several committees and offices of the Democrats who have remained mum on their Menendez cash, including Sen. Joe Manchin of West Virginia, whose campaign received $5,000 from Menendez's PAC earlier this year.
"In the United States, we honor the rule of law and everyone is innocent until proven guilty," a Manchin spokesperson said. "Until there is a verdict, this is an issue between the people of New Jersey and Senator Bob Menendez."
Fox News Digital also contacted the committees and offices of Sens. Raphael Warnock of Georgia, Mark Kelly of Arizona, Ron Wyden of Oregon, Catherine Cortez Masto of Nevada and Kirsten Gillibrand of New York, asking if they had planned to either return or donate his money like some others.
However, none responded to inquiries on their plans with the contributions, which typically ranged between $5,000 and $15,000 since 2021. Many of those senators - including Warnock, Kelly and Gillibrand - have urged Menendez to resign.
5 EXPLOSIVE REVELATIONS FROM DEM SEN BOB MENENDEZ'S BOMBSHELL FEDERAL INDICTMENT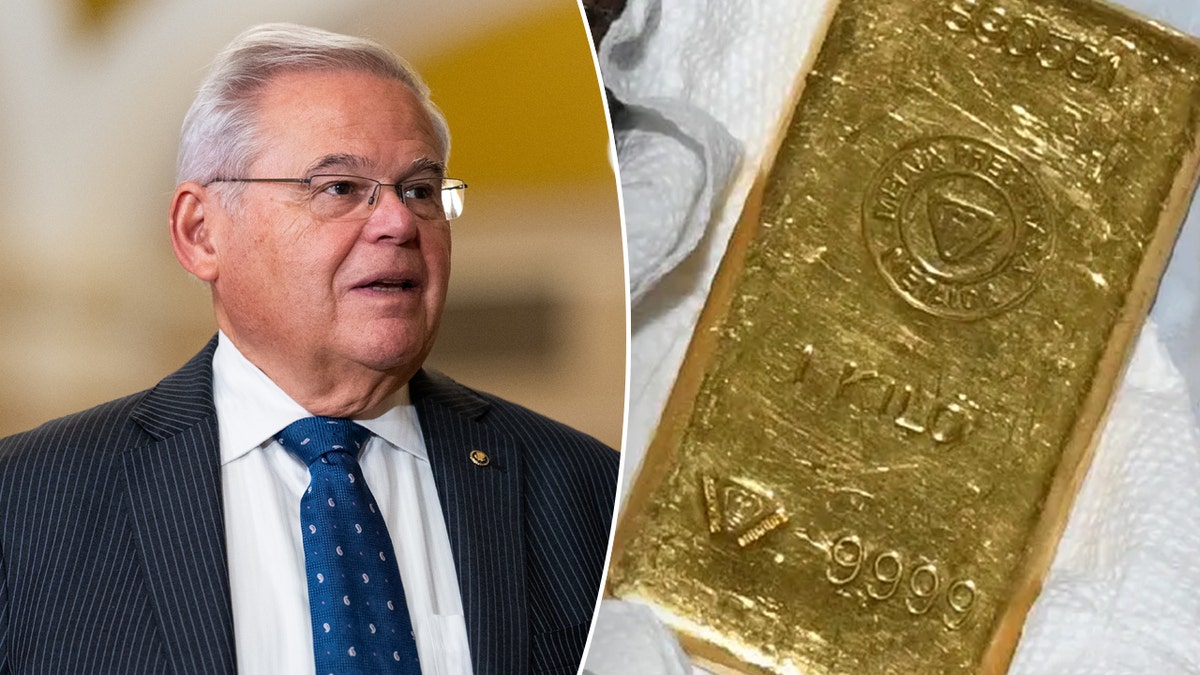 The Democratic Senatorial Campaign Committee (DSCC), which has received $30,000 in transfers from Menendez's PAC in recent years, also did not respond to a request for comment.
This starkly contrasts with other Democrat politicians who have said they will donate or return the money. Some of those individuals are up for tough re-election campaigns next year, including Sens. Bob Casey of Pennsylvania and Jon Tester of Montana.
Sen. John Fetterman, also of Pennsylvania, said he would return the Menendez money stuffed in envelopes, alluding to cash-stuffed envelopes authorities found in Menendez's home.
Menendez, meanwhile, has maintained his innocence and believes he will be fully exonerated and remain in Congress.
The longtime politician has been accused of using his power and influence while serving in the U.S. Senate to enter into a scheme that ultimately benefited the Egyptian government. The indictment stated that the lawmaker and his wife accepted hundreds of thousands of dollars in bribes "to seek to protect and enrich" three businessmen.
The bribes included cash, gold bars, home mortgage payments, compensation for no-show jobs, a luxury vehicle and "other things of value," according to the indictment.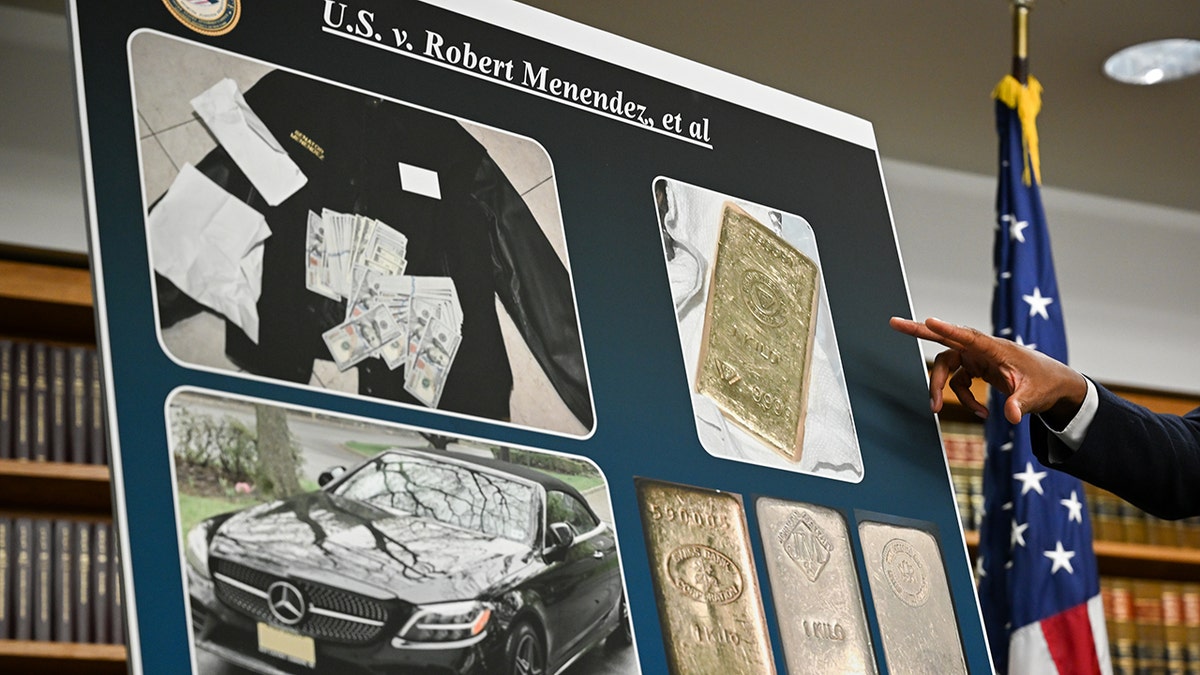 In a statement shortly after the indictment, Menendez denied any wrongdoing and said that forces "behind the scenes" are working to silence him and dig his "political grave."
He added that his behavior laid out in the indictment was all well within his office's authority.
"Since this investigation was leaked nearly a year ago there has been an active smear campaign of anonymous sources and innuendoes to create an air of impropriety where none exists," he wrote.
Menendez and his wife pleaded not guilty to the charges on Wednesday.
Fox News Digital's Thomas Catenacci contributed to this report.