Sessions: Federal prosecutor evaluating alleged FBI, DOJ wrongdoing, no second special counsel for now
Attorney General Jeff Sessions revealed Thursday a federal prosecutor was evaluating certain issues involving the FBI, the Clinton Foundation and Uranium One, but said he would not appoint a second special counsel at this point.
In a letter directed to Senate Judiciary Chairman Chuck Grassley, House Judiciary Committee Chairman Bob Goodlatte and House Oversight Committee Chairman Trey Gowdy, Sessions revealed that he asked U.S. Attorney John Huber to lead the evaluation into issues raised by the committees in recent months.
"I write in response to recent letters requesting the appointment of a Special Counsel to review certain prosecutorial and investigative determinations made by the Department of Justice in 2016 and 2017. I take the concerns you raise seriously," Sessions wrote, noting how important it was that the American people and Congress had "confidence" in the Justice Department.
"While we continue to believe the appointment of a second Special Counsel is necessary, this is a step in the right direction. We expect that U.S. Attorney Huber, given his reputation, will conduct an independent and thorough investigation. Such an investigation is critical to restoring the reputation of both the Bureau and DOJ in the eyes of the American people," Goodlatte and Gowdy responded in a statement.
Sessions referenced a November 2017 letter sent by Assistant Attorney General Stephen Boyd, first reported by Fox News, directing senior federal prosecutors to evaluate "certain issues" requested by congressional Republicans, involving the sale of Uranium One and alleged unlawful dealings related to the Clinton Foundation.
On Nov. 13, 2017, Boyd wrote: "These senior prosecutors will report directly to the Attorney General and the Deputy Attorney General [Rod Rosenstein], as appropriate, and will make recommendations as to whether any matters not currently under investigation should be opened, whether any matters currently under investigation require further resources, or whether any matters merit the appointment of a Special Counsel."
Sessions revealed Thursday in the letter to top Republican lawmakers in both chambers of Congress that Huber was the senior federal prosecutor leading that effort.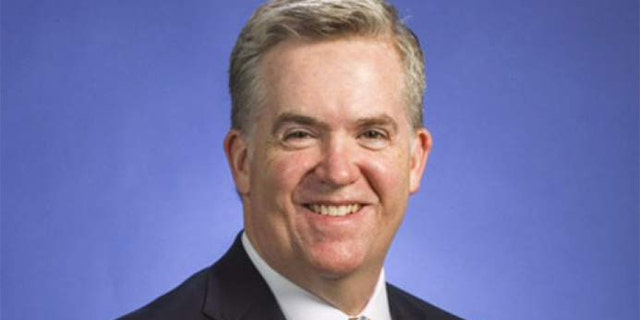 "Mr. Huber is conducting his work from outside the Washington D.C. area and in cooperation with the Inspector General," Sessions said, noting that Huber's review would "include a full, complete, and objective evaluation of these matters in a manner that is consistent with the law and facts."
Huber is a federal prosecutor, twice confirmed, unanimously, by the Senate as U.S. attorney for the District of Utah in 2015 and again in 2017. Huber previously served in leadership roles within the U.S. Attorney's Office as national security section chief and executive assistant U.S. attorney.
"I receive regular updates from Mr. Huber and upon the conclusion of his review, will receive his recommendations as to whether any matters not currently under investigation should be opened, whether any matters currently under investigation require further resources, or whether any matters merit the appointment of a Special Counsel," Sessions said.
Huber ultimately would be the prosecutor to decide whether issues raised by Republicans in Congress warrant the appointment of a second special counsel, Sessions said.
The attorney general cited U.S. Code, noting that the appointment of a special counsel was "reserved for use in only the most 'extraordinary circumstances,'" and that any special counsel must be "selected from outside the United States Government."
"To justify such an appointment, the Attorney General would need to conclude that 'the public interest would be served by removing a large degree of responsibility for the matter from the Department of Justice," the letter read.
Sessions added, "The Department has successfully investigated and prosecuted many high-profile resource-intensive matters since the regulations were promulgated in 1999, but the regulations' standard has been found to be satisfied on only two occasions," and said it was "more common" to appoint "accountable prosecutors" to conduct investigations within the department.
On March 6, Gowdy, R-S.C., and Goodlatte, R-Va., penned a joint letter to Sessions demanding the appointment of a special counsel to investigate "conflicts of interest" and decisions "made and not made" by current and former Justice Department officials in 2016 and 2017, noting that "the public interest requires" the action.
The letter cited potential Foreign Intelligence Surveillance Act (FISA) abuses, which Justice Department Inspector General Michael Horowitz announced Wednesday would be investigated by his team.
"The Office of Inspector General will initiate a review that will examine the Justice Department's and the Federal Bureau of Investigation's compliance with legal requirements, and with applicable DOJ and FBI policies and procedures, in applications filed with the U.S. Foreign Intelligence Surveillance Court (FISC) relating to a certain U.S. person," the Horowitz statement obtained by Fox News read. "As part of this examination, the OIG also will review information that was known to the DOJ and the FBI at the time the applications were filed from or about an alleged FBI confidential source."
Sessions told lawmakers in his Thursday letter that he understood the Justice Department was "not above criticism," and noted that if anyone "falls short" of the "highest level of integrity, ethics and professionalism," he would act.
"I will fulfill my responsibility to take necessary action to protect the integrity of our work," Sessions wrote, thanking the lawmakers for their "leadership" on the matters, and stating that he would make their letters available to both Huber and Horowitz.
Fox News' Bill Mears contributed to this report.