Senior Republican Slams DHS For Misleading Congress on Chemical Security Office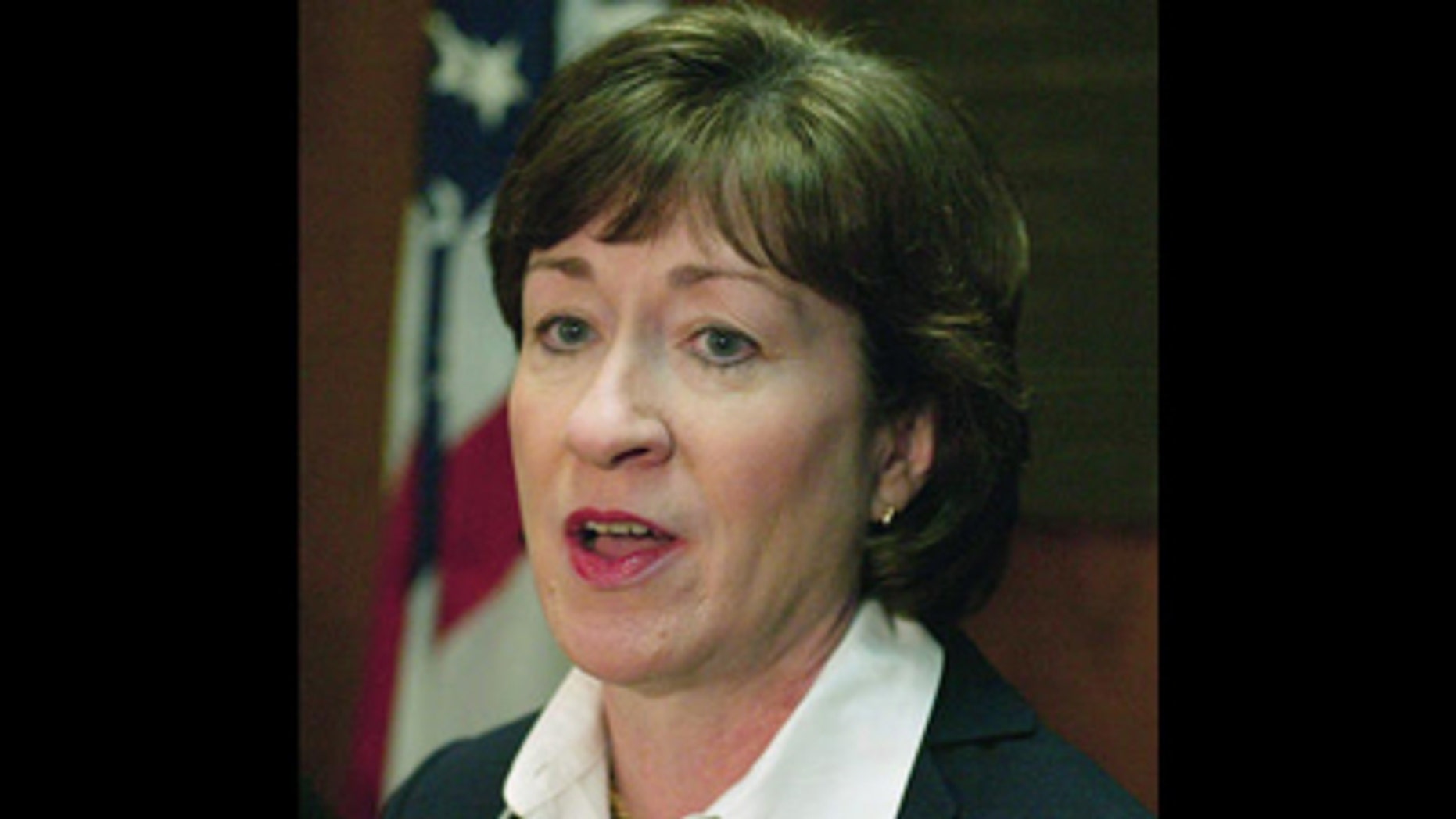 A top Senate Republican says a newly-disclosed report about federal efforts to secure potentially dangerous chemicals "flies in the face" of assurances from Homeland Security officials that the program was being implemented effectively.
The criticism from Sen. Susan Collins, R-Maine, comes after Fox News obtained the scathing government report describing the program as "at measurable risk," beset by deep-seated problems such as wasteful spending and a largely unqualified workforce that lacks "professionalism."
In 2007, Congress established the Chemical Facility Anti-Terrorism Standards program, which directs the Department of Homeland Security to determine whether U.S. chemical facilities pose a security risk. It is overseen by the Infrastructure Security Compliance Division -- or ISCD.
CFATS' mandate is to ensure that high-threat facilities develop a sufficient security plan. DHS is then supposed to conduct inspections to verify compliance with the plan.
But that's not how it has happened, with the internal DHS report noting that ISCD has yet to conduct a "compliance inspection," and the office only recently started approving any security plans. The five-year-old program has already cost hundreds of millions of dollars.
In an interview Tuesday, the head of DHS' National Protection and Programs Directorate, Rand Beers, disputed any suggestion that DHS leadership held back about the progress of the program.
Lawmakers were looped-in on "a number" of problems through public hearings and private briefings on Capitol Hill, according to Beers.
But Collins, the ranking Republican on the Senate Homeland Security Committee who helped draft the legislation creating CFATS, said Wednesday she is "extremely disappointed by the findings in this internal assessment."
The report identifies several "challenges" from the 200 people working on CFATS, including inspectors who "actively seek the right to carry a firearm" because they see their jobs within the context of prior law enforcement careers, and a culture that does not value "professionalism, respect and openness."
In particular, the report cites "numerous" people not qualified to do the work; a training department with staff lacking its own professional training or educational qualifications; and managers who lack managerial knowledge or experience but in some cases were hired based upon "an established relationship with the selecting official."
Those findings "contradict the official testimony of Department officials," Collins said in her statement.
During a Senate hearing in March 2010, one of Beers' deputies, Sue Armstrong, said DHS has "substantially grown the CFATS program" in several ways, including "hiring the right people to do the job." At the same hearing, Beers called the program "a tremendous success to date," a comment Collins cited in her criticism Wednesday.
But at the hearing, Armstrong also said she wanted to "echo" previous comments from Beers that "implementing CFATS has been a challenge because it is doing something new to the federal government inside a new department."
In fact, Beers has repeatedly acknowledged "challenges and even some setbacks," though he never detailed the wide-range of issues mentioned in the DHS report.
On Tuesday, while saying he was not surprised by the internal report's conclusions, Beers said he was not aware of the details.
Some of the issues outlined in the report, however, had been trickling out for nearly a year. In January, the blog Chemical Facility Security News cited many of the same "personnel problems at ISCD."
The DHS report suggests top officials may have been misled by some in their own ranks, saying a growing concern is "the prospect that DHS leadership and those within the administration are under the impression that the program is further along than it actually is."
Still, Beers has often emphasized "tangible results" from CFATS, as he did Tuesday.
For example, in the wake of the program, nearly 1,300 facilities have removed all "chemicals of interest." Another 600 have reduced their chemical levels to a point where they are no longer considered high-risk facilities, a trend Beers said he expects to continue.
Lawmakers on both sides of the aisle have also touted CFATS. At the March 2010 hearing, Collins called it "a program that's working," highlighting 27 "letters-of-support" from private industry backing the effort.
As recently as six months ago, she called CFATS "a model for other security-related programs."
In July, after recognizing serious issues within ISCD, Beers brought in "new blood" to manage CFATS, and within a week he directed them to identify problems that needed to be addressed - many of them leftovers from the previous administration.
"If you wanted an example of a thorough study of a program, particularly one in which there had been some questions about some parts of the program, this is about as good as it gets in terms of candor ... and most importantly a way forward," Beer said of the internal report, which is accompanied by a detailed "action plan."
Beers vowed that DHS will be "making changes" in order to "redirect" the program. Collins, calling CFATS a "vital anti-terrorism program," said there is no room for failure.
"The new managers of the CFATS program and the senior leadership of the department claim these problems will be fixed. They must be," she said.
She insisted Congress will play "a critical role in holding DHS accountable."
But, according to the DHS report, Congress is also partially to blame for initially creating "extraordinary pressure" to move "at an impractical pace," without a "well developed" direction or plan.
CFATS is currently funded through September 2012. Its future is now being negotiated on Capitol Hill.