Senators' trip to Russia scuttled after visa denied over sanctions 'black list'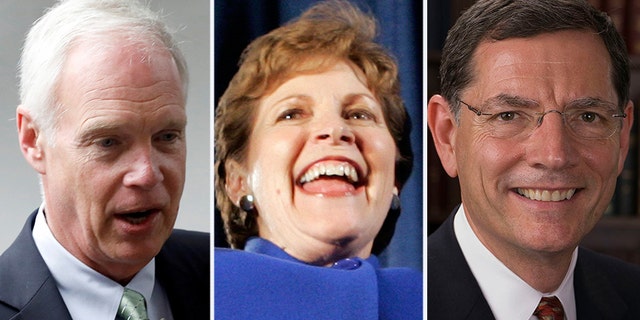 A Democratic senator from New Hampshire has been added to a "black list" after Russia denied a visa request effectively canceling a bipartisan congressional trip to the country in the coming weeks.
The Russian Embassy said Saturday that it had denied the visa request by Sen. Jeanne Shaheen, who is a member of the Senate Foreign Relations Committee, in response to those U.S. lawmakers who backed more sanctions on Russia earlier this year and are part of a "black list."
The two-term senator along with Sens. Ron Johnson, of Wisconsin, and John Barrasso, of Wyoming, had planned to travel to Russia in January, but the trip is now canceled.
"While she regrets the Kremlin decision to impede dialogue between the Senate and the Russian people, (the senator) vows to continue her work to hold the Russian government accountable for its actions that go against international norms and against the Russian people," a Shaheen spokesmen told news outlets.
In a statement, the Russian Embassy blamed Washington for creating "this situation" and urged Washington to renounce the sanctions.
The senators reportedly were also going to visit Germany and Ukraine as part of the trip and meet with Russian civil groups as well as leaders and future leaders to talk about future diplomatic relations
The Associated Press contributed to this report.