Senate Republicans Accuse Pres. Obama Of Disregarding Rule Of Law Over Deportation Issue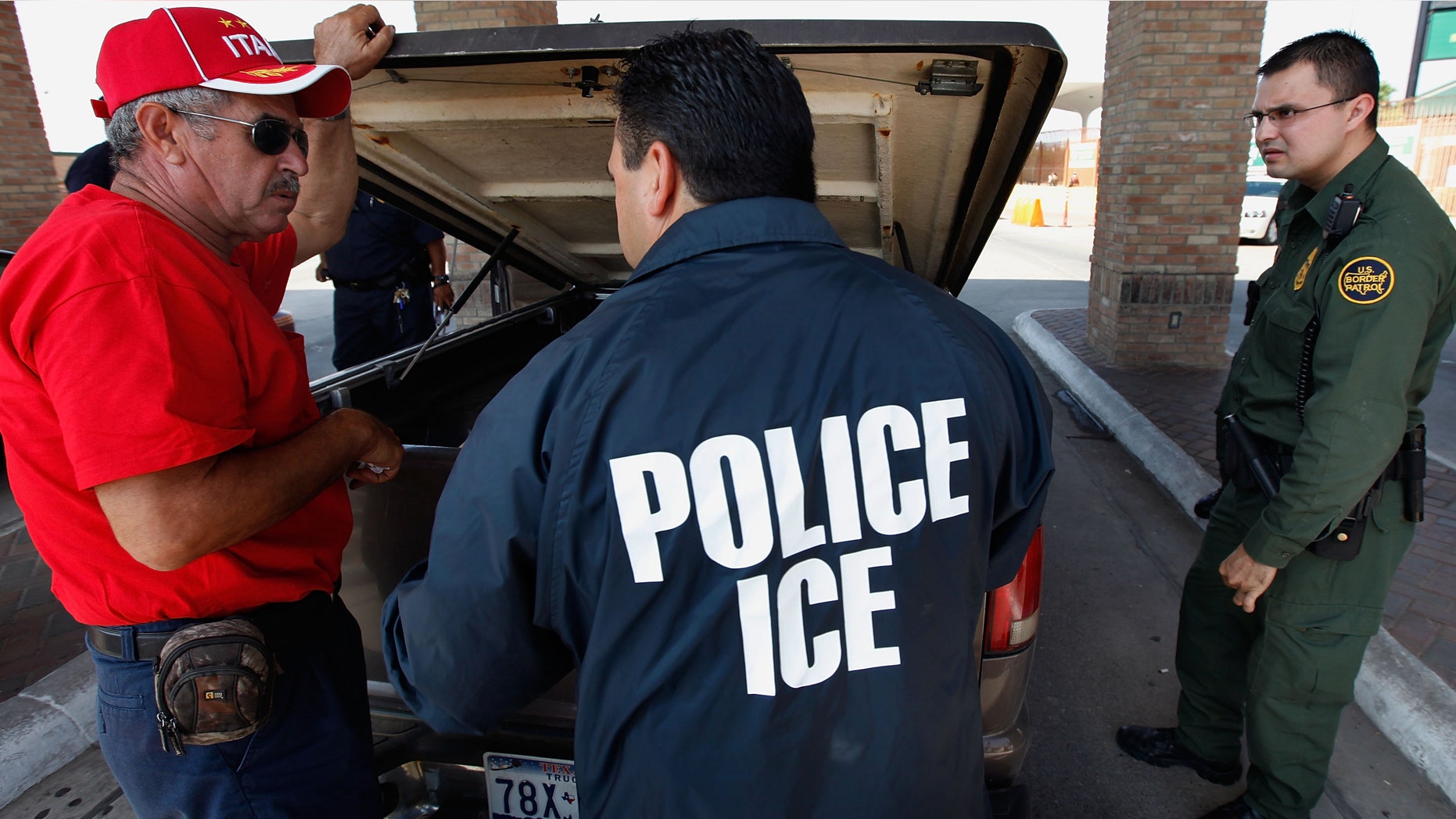 U.S. Senate Republicans say President Barack Obama is neglecting immigration enforcement by considering significant changes to the way the country chooses whom to deport.
Senate Minority Leader Mitch McConnell and 21 other Republican senators are accusing President Obama of disregarding the rule of law and the Constitution by considering administrative changes to the nation's deportation policy.
In a letter Thursday, the senators say changes under consideration would amount to "near complete abandonment of basic immigration enforcement."
Homeland Security Secretary Jeh Johnson is weighing changes such as limiting the deportation of immigrants who are here illegally but have little or no criminal record.
With comprehensive immigration reform legislation stalled in the House, Obama is under pressure from immigration activists who have grown increasingly frustrated by what they say is the president's refusal to use executive powers to change some key aspects of U.S. immigration policy.
Thursday's letter, circulated by the ranking Republican on the Judiciary Committee, Charles Grassley, underscores the political risk as Republicans are seizing on the review as the latest example of presidential overreach.
The change in deportations, if adopted following a review ordered by the president, could end up shielding many thousands of immigrants now repatriated each year because they have committed repeat immigration violations – such as re-entering the country illegally after having been deported, failing to comply with a deportation order or missing an immigration court appearance.
On the other hand, activists also want Obama to expand a two-year-old program that grants work permits to certain immigrants brought here illegally as children to include other groups, such as the parents of children born in the U.S.
The Associated Press contributed to this report.
Follow us on twitter.com/foxnewslatino
Like us at facebook.com/foxnewslatino