Senate panel urges General Services Administration to 'clean house'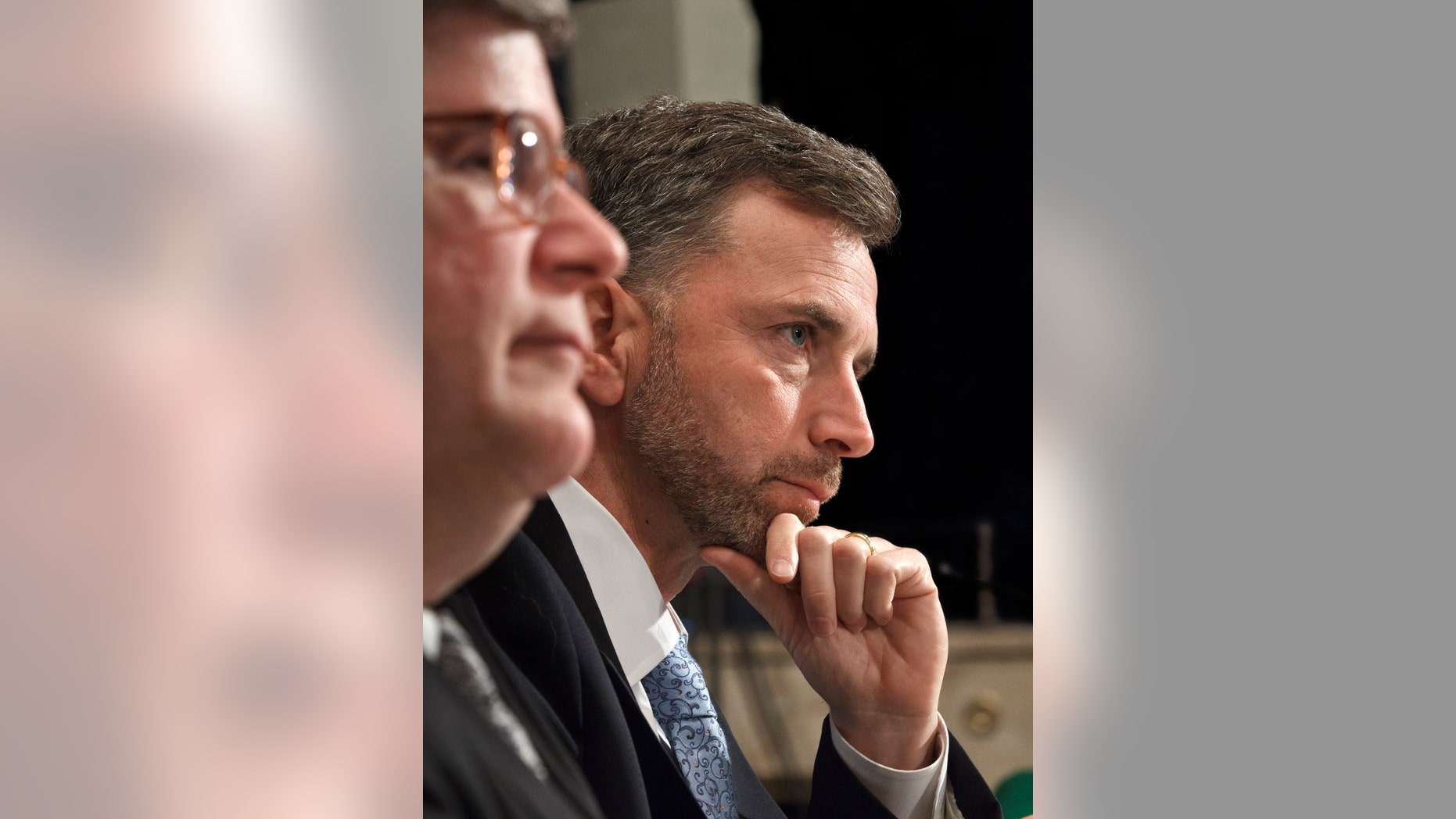 The Democratic-controlled Senate took its turn Wednesday at sifting through the Government Services Administration scandal, focusing on further investigation and more oversight instead of demanding answers from the agency officials being held responsible for overspending and other potential abuses.
Agency Inspector General Brian Miller -- whose investigation of an $823,000 Las Vegas conference uncovered a slew of other questionable GSA expenditures -- said hotline tips are triggering new investigations.
Miller was joined by acting Government Services Administrator Dan Tagerhlini as the only two witnesses before the Senate Environment and Public Works Committee.
Tagerhlini, promoted when Administrator Martha Johnson resigned amid the April release of the inspector general's report, said he has also received a lot of information from employees through social media and an intra-agency email service.
Both men were urged to eliminate the spending abuses and terminate those involved. They also were asked whether the problems appear limited to the agency's Western regions -- whose officers and employees took expensive trips to such places as Hawaii, South Pacific islands, California's Napa Valley and Palm Spring, according to the widening investigation.
"We are continuing ongoing investigations," Miller said. "And every time we turn over a proverbial stone, we find 50 more and we find things crawling out from under them."
On the question of whether the problems were limited to the Western regions, he said that bank robbers go where the money is.
Tagerhlini said one of the biggest problems was the federal government does not have a good financial oversight system in place. He also said that information was closely held by within the region.
Agency regional executive Jeffrey Neely, who helped lead the Las Vegas conference and was on several of the trips, has been placed on administrative leave. He invoked his Fifth Amendment right to not answer questions Monday and Tuesday during hearings led by the GOP-controlled House.
The agency's four Western regions attended the Las Vegas conference, which included a clown and a mind-reader. The inspector general's report also uncovered a rap video making fun of the spending.
Michigan GOP Sen. James Inhofe, the committee's ranking member, said Wednesday that no oversight hearing has been conducted on the agency in 12 years.
"We're dealing with corrupt people here," he added.
California Sen. Barbara Boxer, the committee chairwoman, said Tagerhlini has already cut $1 million from the agency by canceling trips. He also nixed a questionable employee-incentive program and has asked GSA officials responsible for the overspending to personally repay the government.
Still, Boxer urged him and Miller to do more.
"The motivation to clean house is the key," she said near the close of the nearly two-hour hearing. "Mr. Tagerhlini … I'm trying to encourage you to do far more than even you thought you had to do, because you need to."