Senate opens immigration hearings with Republicans grilling Napolitano on border security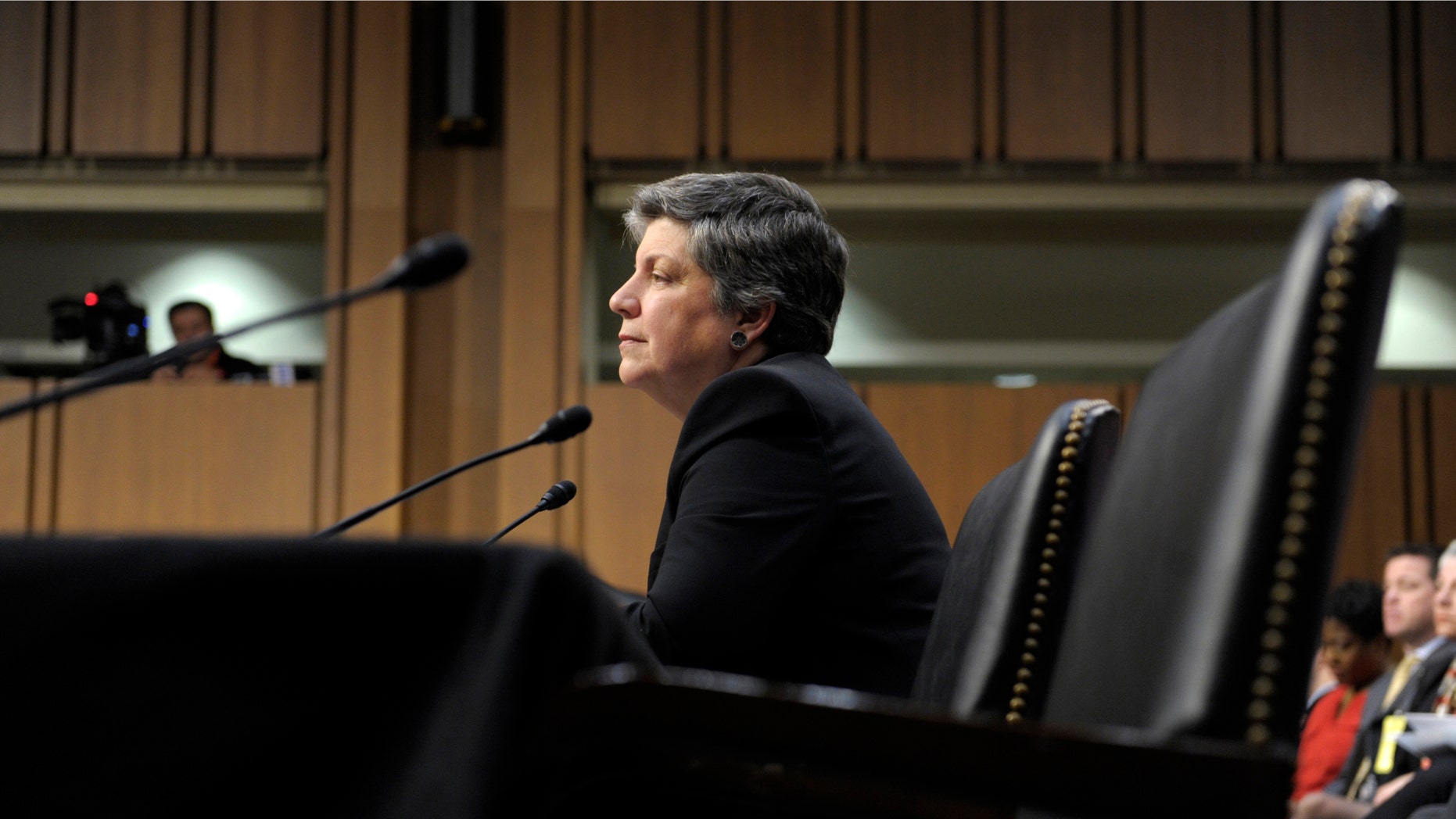 Lawmakers clashed Wednesday over border security and enforcement at the first Senate hearing held as part of a renewed push for immigration reform, with Republicans challenging Homeland Security Secretary Janet Napolitano's claim that their concerns are just an "excuse" for inaction.
On the heels of President Obama's State of the Union address in which he called for immigration legislation, Republicans senators sounded skeptical about recent administration reports stating U.S. borders are secure.
"I do not believe the border is secure and I still believe we have a long, long way to go," Texas Republican Sen. John Cornyn said during the Senate Judiciary Committee hearing.
His remarks were followed by testimony from Chris Crane, president of the union representing Immigration and Customs Enforcement agents, who said agency morale is at a record low because agents are limited in arresting people for illegally entering and living in the United States.
"Each year, ICE leadership finds new excuses to justify the low morale," he said. "Most Americans would be surprised to know that immigration agents are regularly prohibited from enforcing the two most fundamental sections of United States immigration law."
Napolitano began testimony Wednesday by suggesting Republicans and others are looking for ways to block comprehensive reform.
"Too often the border security refrain simply serves as an excuse," she said. "Our borders have in fact never been stronger."
But a top committee Republican, Alabama Sen. Jeff Sessions, contradicted Napolitano, saying the administration has not focused sufficiently on enforcement.
He also suggested the White House plan calls for amnesty for illegal immigrants over enforcing immigration laws. Sessions called for ICE Director John Morton to resign.
The debate continues to focus largely on border security with Senate Republicans saying reform legislation must begin with stopping the influx of illegal immigrants. Obama says he wants to stress border security in any plan but doesn't want that issue to hold up the path to citizenship for the millions of illegal immigrants already here.
The president plan, announced after winning roughly 71 percent of the Hispanic vote in November, calls for border security, employer enforcement, improvements to legal immigration and a path to citizenship for illegal immigrants already in the country.
Meanwhile, a bipartisan group of eight senators has been trying to draft a comprehensive bill before next month that also includes eventual citizenship, visa and employer enforcement, and enough border security and enforcement measures to garner conservative support.
Republicans' shift toward potential citizenship matches the overall trend reflected in polls that show more Americans supporting eventual citizenship and a post-election realization their party must reach out more to Hispanics.
Napolitano cited several statistics to prove border security has improved over roughly the past 40 years, including federal immigration agents removing 400,000 people last year compared with 25,000 in 1980.
"The numbers are flying all over the place," she said. "But what I (also) know is fewer people are trying to enter."
She also acknowledged that "more work needs to be done."
Napolitano argued at several points during the hours-long hearing that internal enforcement of immigration laws, including those on businesses, is equally important because the demand for labor is driving illegal border crossings.
The Associated Press contributed to this report.