Senate OKs Tony Blinken for No. 2 job at State Department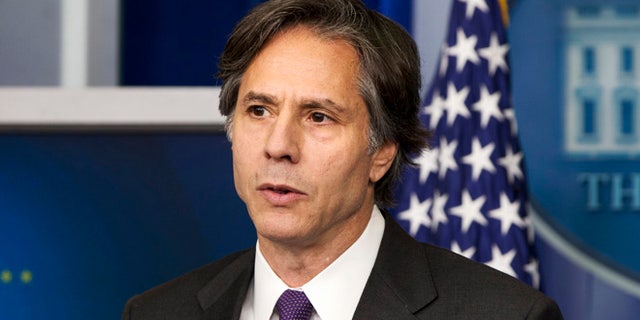 WASHINGTON – The Senate voted on Tuesday to approve President Obama's nominee to be deputy secretary of state, despite criticism from Sen. John McCain and other Republicans.
Tony Blinken, who is replacing William Burns, who retired, joined the White House in 2009 as a top aide to Vice President Joe Biden. He later became Obama's deputy national security adviser and a key player on foreign policy issues, including the fight against Islamic State militants in Iraq and Syria.
The vote was 55-38 to confirm Blinken.
During his confirmation hearing last month, McCain asked Blinken whether he was wrong two years ago when he said "Iraq today is less violent, more democratic and more prosperous."
The nation is embroiled in conflict again today.
"Not only is Mr. Blinken unqualified, but he is, I believe, a threat to the traditional interests and values that embody the United States of America," McCain, the incoming chairman of the Senate Armed Services Committee, said Tuesday.
Blinken said he stood behind his assessment of the situation in Iraq during that period of time.
Sen. Bob Menendez, D-N.J., outgoing chairman of the Foreign Relations panel, disagreed and called Blinken a qualified and accomplished national security and foreign policy expert. "Tony Blinken is a tireless and able public servant who has served the nation well," Menendez said.