Senate committee backs nominee for OPM director after breach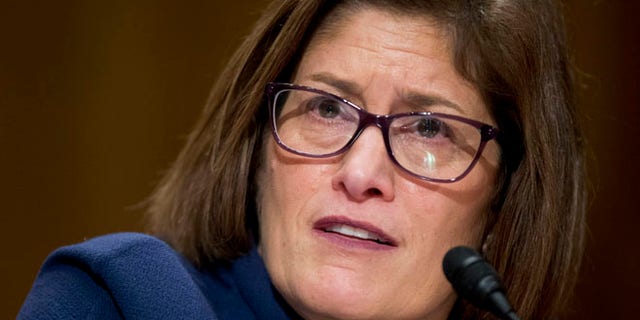 NEWYou can now listen to Fox News articles!
WASHINGTON – A Senate committee is backing President Barack Obama's nominee to head the Office of Personnel Management.
By voice vote, the Senate Homeland and Governmental Affairs Committee has approved the nomination of Beth Cobert to head the agency. She's now the acting director.
Cobert would replace Katherine Archuleta, who resigned in July after hackers stole Social Security numbers, health histories and other highly sensitive data belonging to more than 20 million people.
A House committee is subpoenaing Cobert over documents related to that breach.
Cobert's nomination now moves to the full Senate.
Louisiana Republican Sen. David Vitter has threatened to hold up the nomination over issues related to the health care law. He's objecting to Obama administration rules dealing with health coverage for members of Congress and staffers.