Sen. Menendez threatens to block vote on his own Iran nuclear legislation if vote is rushed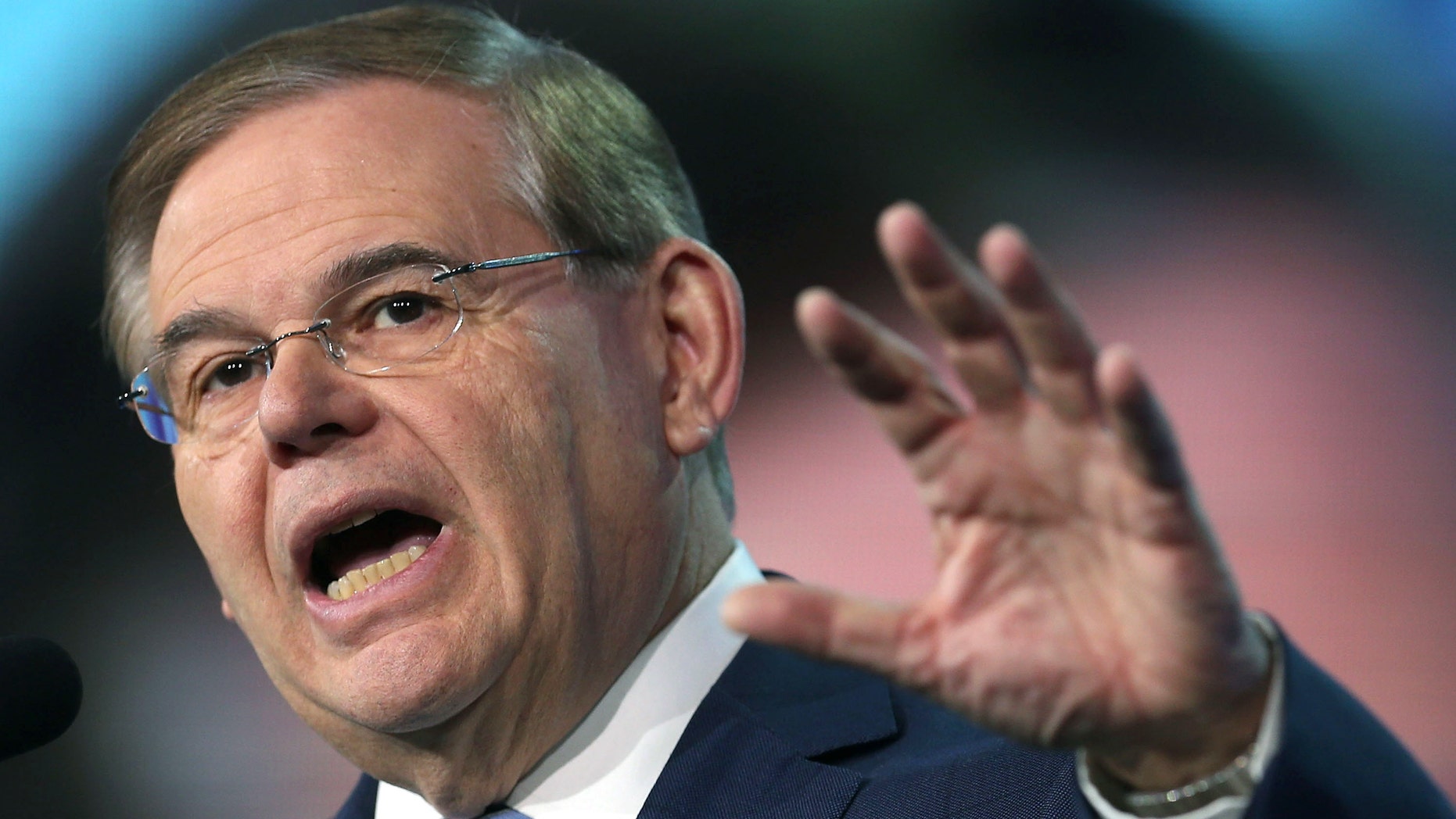 Sen. Bob Menendez says he will stand in the way of his own measure on Iran's nuclear program if it is fast-tracked for a vote.
Menendez, a New Jersey Democrat and ranking member of the Senate Foreign Relations Committee, wants lawmakers to see what, if anything, develops in talks between Iran and the United States by the end of March before there is a move toward a vote in Congress, The Hill reported.
The United States has been in talks with Iran with the objective of scaling back that nation's nuclear program.
Menendez, along with several other co-sponsors of the bill, objects to a plan by Majority Leader Mitch McConnell to bring it up for a vote next week.
Menendez's bill calls for a congressional review of whatever agreement Iran and the United States work out, and for sanctions against Iran to remain in place for 60 days after the deal.
The Democrat has vowed to block voting on the measure in the Foreign Relations Committee until after the talks. So McConnell, a Republican, is calling for a vote in the Senate that would bypass the committee.
Of his decision to speed up the vote, McConnell told reporters: "We think the timing is important.We think it will help prevent the administration from entering into a bad deal. But if they do, then it will provide an opportunity for Congress to weigh in ... which has almost always been the case on these kinds of agreements."
But Menendez argued that with the deadline for talks to conclude approaching so soon, there's no sense in rushing and jeopardizing the delicate efforts to negotiate.
"We are disappointed that you have proceeded outside of regular order, which suggests that the goal of this maneuver is to score partisan political points, rather than pursue a substantive strategy to counter Iran's nuclear ambitions," several Democrats wrote in a letter led by Menendez, and first quoted in Politico.
"We will only vote for this bill after it has gone through the regular mark-up process in the Senate Foreign Relations Committee and after the March 24 deadline for the political framework agreement."
Other sponsors of the Iran bill, titled the Iran Nuclear Agreement Review Act of 2015, include Republicans Sen. Bob Corker, of Tennessee, and Lindsey Graham of South Carolina.
Angus King, a Maine Independent who also was a sponsor of the bill, said that the bipartisan support for the Iran bill has collapsed, in great part over the bickering between Democrats and Republicans over House Speaker John Boehner's invitation to Israeli Prime Minister Benjamin Netanyahu to address Congress, which he did on Tuesday.
Many Democrats boycotted the speech, saying that it was inappropriate to invite a head of state to criticize U.S. foreign policy, in this case concerning Iran.
"I think the bill — barring what happened yesterday — was headed for a veto-proof majority," said King to The Hill. "I think yesterday derailed that to some extent.
"This is just too important for politics. This is one of the most important decision this country will be making in years," King said.
The Hill said that a spokeswoman for McConnell said of when the vote might happen: "We will have more scheduling announcements soon."
Follow us on twitter.com/foxnewslatino
Like us at facebook.com/foxnewslatino