Sen. Marco Rubio Wants States To Have More Control Over Anti-Poverty Programs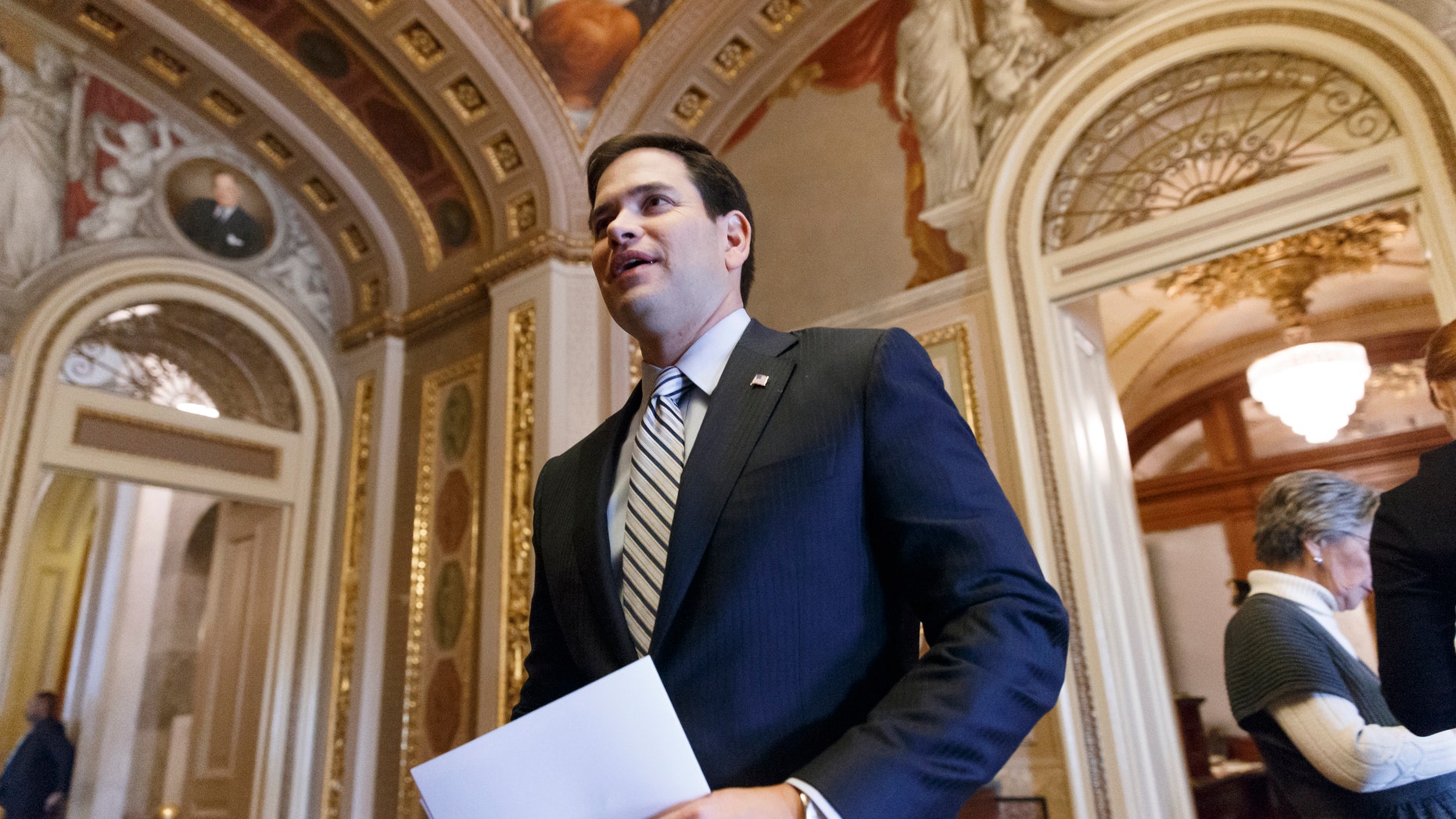 Sen. Marco Rubio, a potential 2016 presidential candidate, said on Wednesday that the federal government must give states more control over money aimed at addressing poverty.
Rubio, a Florida Republican, said that the United States has an urgent need to help the poorest Americans find work and leave the clutches of poverty. He called on Congress to reform the tax code to give people in low-wage jobs an incentive to stay in the workforce and not collect unemployment insurance.
Rubio's speech was timed to mark the 50th anniversary of President Lyndon Johnson's declaration of the "War on Poverty."
But the senator took aim at Johnson's approach, saying it has resulted in "a vicious cycle of intergenerational poverty."
"These economic, social, cultural and educational causes of opportunity inequality are complex," he said. "And they will not be solved by continuing with the same stale Washington ideas."
Congressional Hispanic Caucus Chairman Rubén Hinojosa, a Texas Democrat, lauded Johnson's efforts to combat poverty and lend a helping hand to the less fortunate.
But he noted that serious problems persist in addressing income gaps.
"On this day 50 years ago, President Lyndon B. Johnson declared a 'War on Poverty' so that every American would have the chance at a more stable and prosperous future," Hinojosa said in a statement.
"Today, our country has made progress but there is still much work ahead of us and there are many Americans who urgently need our help."
"There are 1.3 million Americans who lost their unemployment benefits last month," he said. "Over 3 million seniors 65 or older live in poverty. And in the Latino community, there were 5.9 million children living in poverty in 2012."
Rubio was more critical, taking aim at big-government policies that he said keep people dependent on public assistance.
"Five decades and trillions of dollars after President Johnson waged his 'War on Poverty,' the results of this big-government approach are in," Rubio said.
Rubio said they included 4 million Americans who have been out of work for at least six months, 49 million Americans living below the poverty line, and more than 100 million people who get food through public assistance.
"Meanwhile our labor force participation is at a 35-year low, and children raised in the bottom 20 percent of the national income scale have a 42 percent chance of being stuck there for life," he said.
Rubio said that raising the minimum wage to $10 an hour may be popular with many Americans but that it won't help people emerge from poverty.
Programs that, under the senator's call for a consolidation of federal assistance programs, could be put under one agency are food stamps, Medicaid, Supplemental Security Income and Temporary Assistance for Needy Families, according to the Wall Street Journal.
The Journal noted that Rubio's proposal "mark a sea change for Washington, effectively dismantling 50 years of federal programs and turning the money that funded them over to states."
Rubio also said he was working on legislation to replace the earned income tax credit with "a federal wage enhancement" that would give some assistance to an unemployed person once he or she takes a job that may not pay enough.
That, he argued, would "make the job a more enticing alternative to collecting unemployment insurance."
The Associated Press contributed to this report.