Sen. Landrieu takes heat for reenacting Senate hearing in campaign ad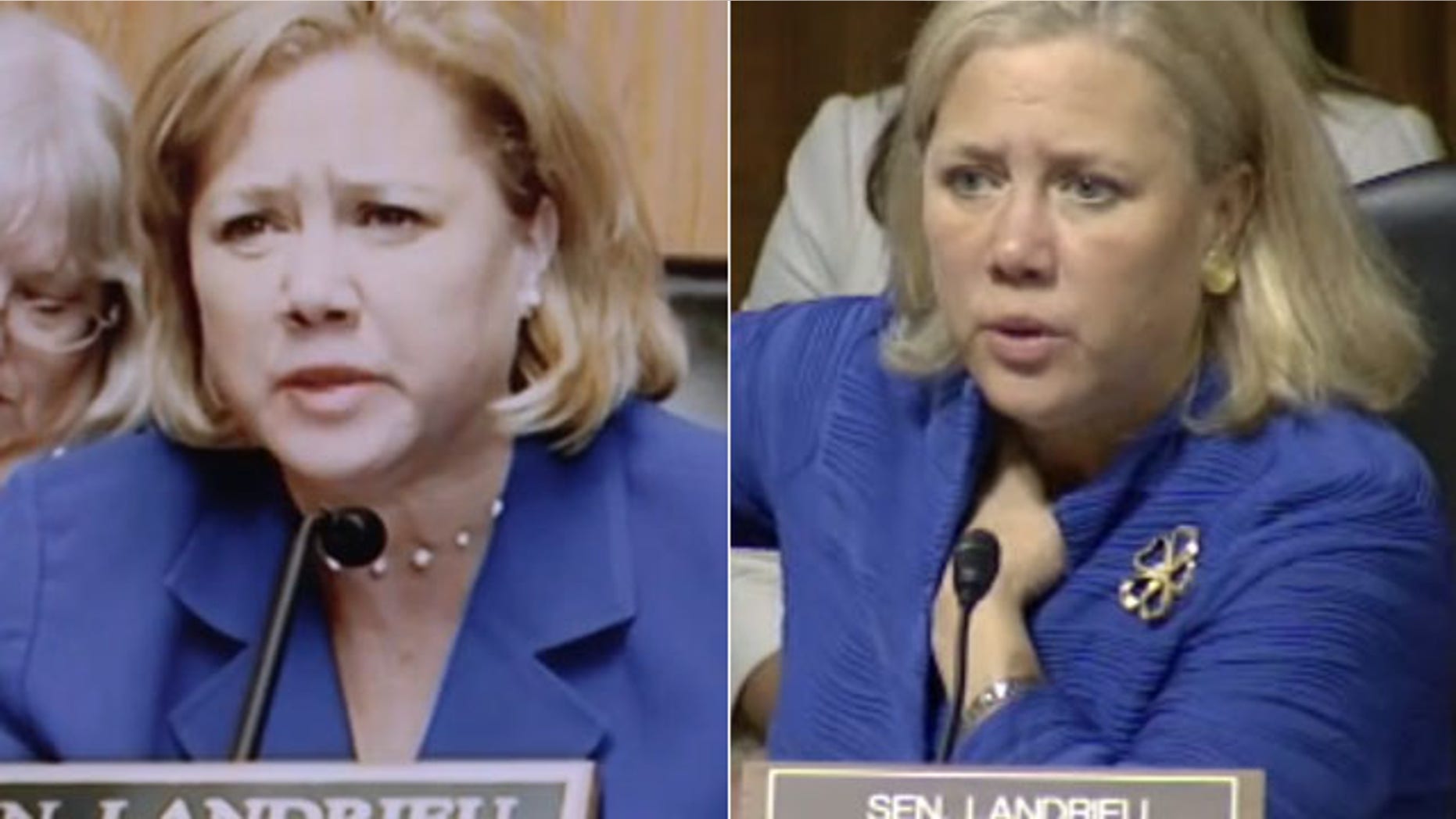 Democratic Sen. Mary Landrieu is facing criticism after she reenacted a Senate hearing for a campaign ad -- while also fixing a flub from her original remarks.
Landrieu's ad, titled "Will Not Rest," appears at first glance to feature footage of the senator passionately arguing for increased oil and gas revenue sharing during a Hill hearing.
Landrieu's campaign described the ad in a press release as highlighting the Louisiana senator's "efforts to stand up to the administration in order to fight for Louisiana, and protect and strengthen our energy industry that supports 300,000 high-paying jobs." The ad features various clips of Landrieu appearing on news shows, and then the footage of her seemingly from the hearing.
"I will not rest until this injustice is fixed," Landrieu says, appearing to speak to a witness. "Do you think there are a bunch of fairy godmothers out there who just wave a magic wand?"
However, the footage was staged. The ad attempts to reenact things Landrieu did say in a hearing in July 2013, but several details are clearly different. Landrieu has a different appearance, a different outfit and different people sitting behind her.
Landrieu also corrects a slight flub she made in her original remarks. She actually said, "Do you think there are a bunch of fairy godmothers out there who just wish a magic wand?"
Landrieu's campaign defended the ad to FoxNews.com, saying they had no choice but to recreate the hearing because of Senate ethics rules.
"It is against Senate ethics rules to use footage that was shot using Senate cameras in campaign ads, so we reenacted it," Landrieu's campaign manager Adam Sullivan said.
However, the National Republican Senatorial Committee slammed the ad as "deceptive," with a spokesman saying voters deserve truth in campaigns.
"The truth is that in this footage Mary Landrieu is talking tough to an empty chair, not anyone in the Obama administration. If Mary Landrieu cared about being honest with voters in Louisiana, she'd appropriately label the footage as a dramatization or a reenactment, especially since she has actually voted with President Obama 97 percent of the time -- a fact which deeply undercuts the entire spot," spokesman Brad Dayspring said.
The Republican Party of Louisiana called the ad a "misdirection campaign."
"It's fitting that Landrieu's latest commercial tries to pass off video footage of a fake committee hearing as the real thing," Louisiana GOP Chairman Roger Villere said. "This is another example of Mary Landrieu trying to create an alternate reality to fool Louisianans."
Landrieu has been called one of the most vulnerable Democrats in the Senate this November, and recent polls show her top GOP challenger, Rep. Bill Cassidy, has an average 2.4 point lead against her, according to RealClearPolitics.
Louisiana has a jungle primary system, so if Landrieu does not receive more than 50 percent of the vote in November she will face her top challenger in a runoff election.