Sen. Kent Conrad Announces Retirement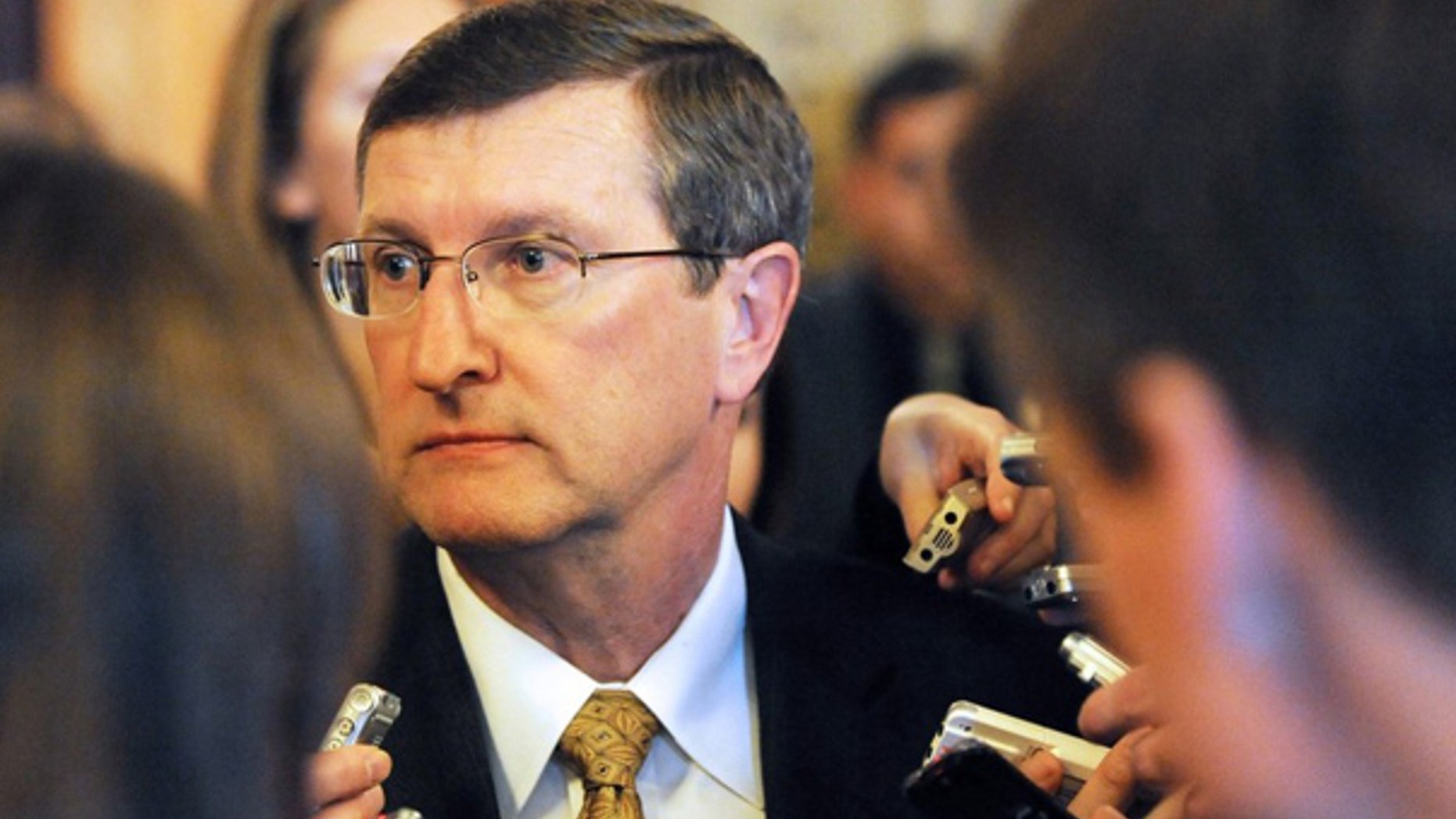 Sen. Kent Conrad said Tuesday he will quit his seat at the end of his term in 2012, opening up a spot prime for a Republican takeover.
He said he wants to concentrate on the problems facing America, not his re-election.
"After months of consideration, I have decided not to seek reelection in 2012. There are serious challenges facing our state and nation, like a $14 trillion debt and America's dependence on foreign oil. It is more important I spend my time and energy trying to solve these problems than to be distracted by a campaign for re-election," Conrad, chairman of the Senate Budget Committee, said in a statement.
Sources close to Conrad said the North Dakota Democrat's decision was one he had been weighing for several months, and made final over the holidays.
"At the end of 2012 he will have been in the Senate for 26 years. After two and a half decades of extraordinary service in the Senate, he's ready for a new challenge," one source said.
Conrad is well-liked in Washington on both sides of the aisle. Time magazine named him one of "America's 10 Best Senators" in 1996, and this past spring, The Hill newspaper chose Conrad as one of the "25 Hardest Working Lawmakers" on Capitol Hill.
Another source noted that Conrad is respected for his efforts to strengthen America's economy and had been called out by several Republicans, including Rep. Paul Ryan, R-Wis., the new House Budget Committee chairman. Ryan, the source said, described Conrad as someone who speaks the truth and is helping to inform the country about the true magnitude and scope of the nation's fiscal problems.
Conrad won his last election with 68 percent of the vote. He is the second lawmaker -- following Texas Republican Sen. Kay Bailey Hutchison -- to announce he's going to call it quits at the end of his term. But unlike Hutchison, who will leave her post with considerable confidence a Republican will succeed her, Conrad's departure does not come with any certainty that a Democrat will keep the seat.
Still, Conrad's decision confirmed an expectation that Washington observers had seen coming and one source confirmed that Conrad's re-election was a matter of concern to him.
Former North Dakota Democratic Sen. Byron Dorgan retired at the end of the 111th Congress and former Gov. John Hoeven handily picked up the seat.
"Kent was looking at 2012 knowing it would require a great deal of time, effort and money to mount a winning campaign. That said, Kent could have definitely won. In fact, numerous pollsters have predicted that had he decided to run in 2012, Kent would have likely won," the source said.
The announcement left Republicans practically gleeful. The National Republican Senatorial Committee issued a statement noting that recently defeated Rep. Earl Pomeroy has been floated as a possible contender to replace Conrad.
"Setting aside the fact that Pomeroy just lost by 10 points to Republican Rick Berg in November, I would also note that he recently moved to Washington D.C. full-time to begin work as a health care lobbyist/consultant at Alston & Baird. Not exactly a launching pad for a statewide race back in North Dakota," said NRSC Communications Director Brian Walsh.
But a a senior Democratic Senatorial Campaign Committee official told Fox News that North Dakota has a history of electing moderate Democrats to the Senate.  The official added: "Republicans (are) likely to have a contentious primary -- won't be like Hoeven walking into the Senate again."
Twenty-one Democratic seats are up for grabs in 2012, as well as the two Democratic-leaning independents, while 10 Republican seats will be defended.
Fox News' Trish Turner contributed to this report.