Sen. Feinstein questions White House claims on Bergdahl's health, death threat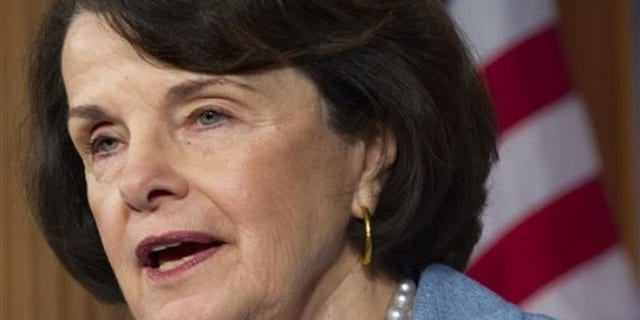 The chairman of the Senate Intelligence Committee raised questions Sunday about the Obama administration argument that Congress wasn't informed about the prisoner swap for Army Sgt. Bowe Bergdahl because he might have been killed if the deal was made public.
The California Democrat told CBS' "Face the Nation" that she and the committee's top Republican, Georgia Sen. Saxby Chambliss, had been briefed previously about the operation and kept that information confidential.
"We understand the security of that, we have never violated that," said Feinstein, who has raised doubts about the so-called "credible threat" on Bergdahl's life several times since Congress was briefed about his June 5 release in exchange for five Taliban detainees at the U.S. prison in Guantanamo Bay, Cuba.
"I have heard of none," she continued.
Feinstein also raised questions about the administration's original argument that Bergdahl's health was in imminent danger, considering the Defense Department told Fox News and other news organizations this weekend that he is being treated for some nutritional deficits that would be considered normal after being in captivity for five years.
"I think his rapid recovery now may indicate he wasn't close to death," she said.
Chambliss said he also has heard no intelligence that supports the argument.
"Because he is in decent health, considering where he's been, they've changed their story," he told CBS. "They said, 'Well, no, we suspected his life might be in danger, if word got out of this pending, possible trade then his life may be in danger. Again, I can just tell you there is no intelligence to support that."
Feinstein also suggested that Congress take a look at the detainee release to make sure the United States "got something meaningful in exchange."
She said there was "no question" about the value of freeing just one U.S. serviceman but that Congress never got the opportunity to comment on what the country should give up in exchange.