Second Democratic Lawmaker Faces High-Profile Ethics Trial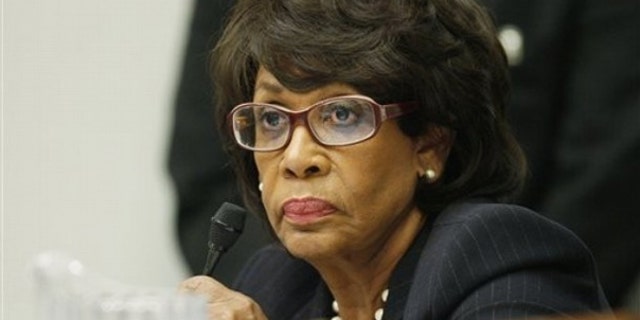 Rep. Maxine Waters has become the second House Democrat to face a high-profile ethics trial following Rep. Charlie Rangel, Fox News has confirmed, further complicating the midterm election outlook for Democrats as they battle to keep control of the House.
The allegations against the California Democrat could be announced next week, people familiar with the investigation, who were not authorized to be quoted about unannounced charges, said. The House ethics committee declined Friday to make any public statement on the matter.
Waters, 71, is accused of using her position to help arrange for federal bailout funds for a bank associated with her family. She was investigated for communicating with an executive at a bank in which her husband owned stock. The bank was applying for a federal bailout. She serves on the House Financial Services Committee.
"I am confident that as the investigation moves forward the panel will discover that there are no facts to support allegations that I have acted improperly," Waters said in a prior statement.
Waters' decision presents a rare, rather bizarre situation for House Democrats and two, public trials for members of the Congressional Black Caucus.
Rangel, a New York Democrat, also faces an ethics trial this fall on separate charges that included failure to disclose assets and income, nonpayment of taxes and doing legislative favors for donors in order to have a college center named after him.
President Obama said Friday he found the ethics charges against Rangel "very troubling," and expressed hope that the 80-year-old lawmaker can ride off into the sunset.
"He's somebody who's at the end of his career. I'm sure that what he wants is to be able to end his career with dignity. And my hope is that it happens," Obama said in an interview that aired Friday on "CBS Evening News with Katie Couric."
Dual ethics trials would be a major political liability for Democrats, forcing them to defend their party's ethical conduct during elections this fall.
"It's an embarrassment, that's obviously true. And if you have more than one, it attracts the public's attention," Larry Sabato, the director of University of Virginia's Center for Politics, told Fox News."You need a critical mass for scandal to ever really have an impact on elections because to be blunt about it, most people...assume a certain percentage of politicians are crooked."
Waters came under scrutiny after former Treasury Department officials said she helped arrange a meeting between regulators and executives at Boston-based OneUnited Bank without mentioning her husband's financial ties to the institution.
Her husband, Sidney Williams, held at least $250,000 in the bank's stock and previously had served on its board. Waters' spokesman has said Williams was no longer on the board when the meeting was arranged.
Sources familiar with the Waters inquiry indicate that the House Ethics Committee was prepared to issue a report in Waters case and was expected to dole out a punishment.
The Associated Press contributed to this report.