Sebelius, California Insurer Clash Over Health Premium Hike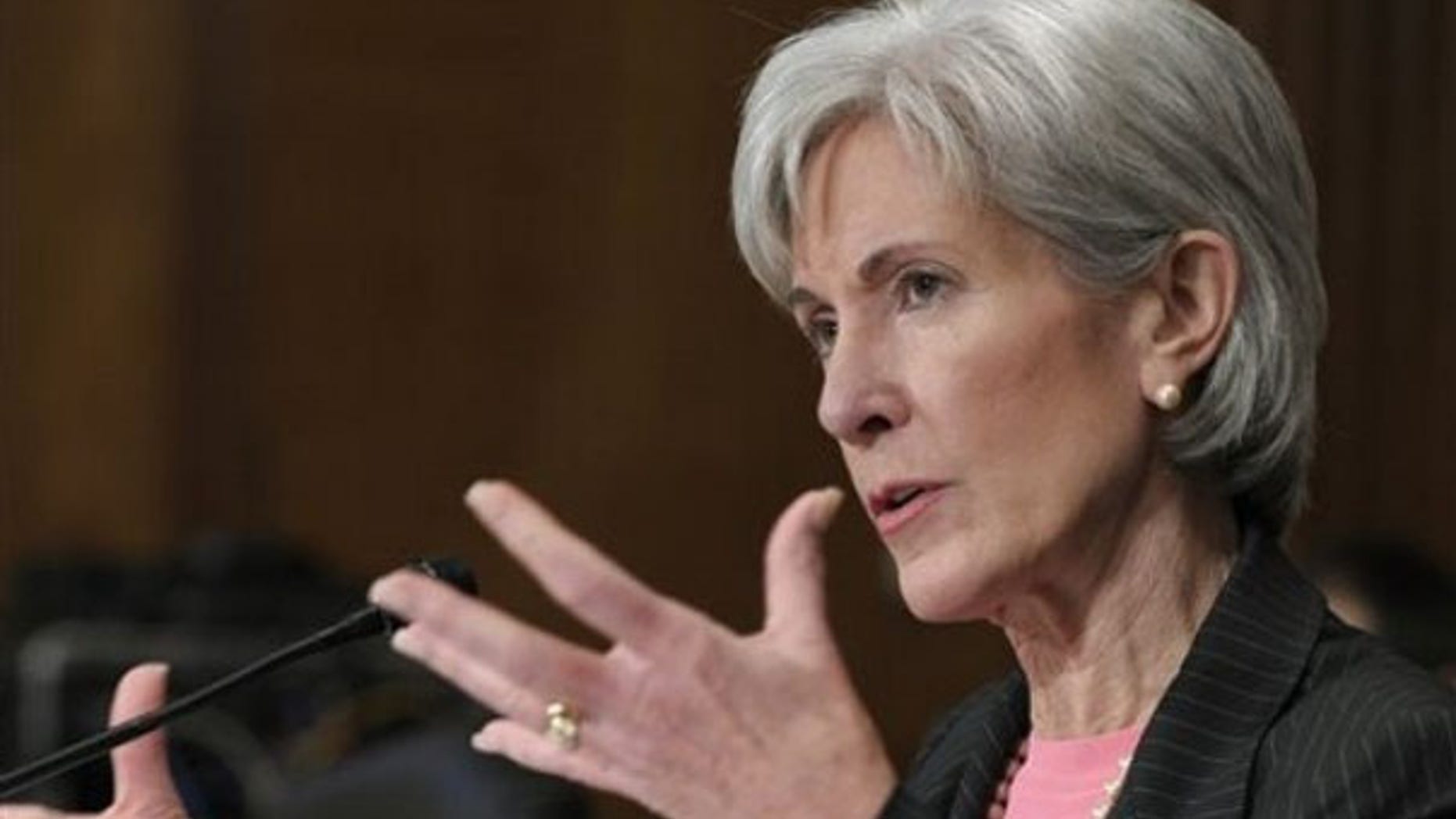 Health insurance profits are "wildly excessive," Health and Human Services Secretary Kathleen Sebelius said Thursday, warning that a controversial rate hike in California is part of a "widespread" nationwide trend that could get even worse if Congress doesn't pass health care reform.
The health insurance industry responded by accusing the Obama administration of vilifying insurers and said the poor economy and soaring health care costs, as well as government regulation, are behind the steep increases.
The dispute is the latest flare-up between Washington and the private health care sector as the administration tries to jump-start its flagging health care reform bill.
Indianapolis-based WellPoint Inc. has drawn a fierce backlash from Capitol Hill and the White House by posting premium increases for some customers in its California Anthem Blue Cross plan. California officials say 700,000 households face increases averaging 25 percent overall and as high as 39 percent for some.
The company was forced to postpone the hikes while Sebelius ordered an inquiry and other lawmakers publicly railed against the company.
She unveiled a report Thursday showing similar pressure on premiums is being felt in at least six other states. The report said the "shocking increase" in California is not unique and that families across the country "have seen their premiums skyrocket in recent years."
Sebelius suggested the increases were unwarranted and needed to be checked.
"While we don't want companies to be insolvent ... to suggest that this is entirely in line with even health care costs ... these profits are wildly excessive, are way over anybody's estimate," she said Thursday.
In a letter last week to Anthem Blue Cross, Sebelius said the increases were "difficult to understand" given that WellPoint earned $2.7 billion in the last quarter of 2009.
WellPoint and other insurers, though, argue that the increases are not a mad dash for cash, but a "necessary" response to the flagging economy.
Karen Ignagni, CEO of America's Health Insurance Plans, said premiums are rising because medical costs are "soaring" and healthier customers are dropping their coverage.
"It's time to stop the politics of vilification and focus on what Americans need most: real health care reform that addresses the serious and urgent problems facing our nation," she said in a written statement.
In a letter to Sebelius, WellPoint argued that due to the economy, healthy customers are switching over to lower-cost plans, or dropping their coverage altogether, while less healthy customers are making up a greater and greater proportion of the coverage pool.
The bulk of its fourth-quarter profits, $2.2 billion, came from the sale of a business, and WellPoint told Sebelius that it actually suffered a loss in 2009 for the unit selling individual policies to people not covered through their jobs.
In addition, the letter repeatedly cited the fact that its company, under California law, must cover individuals who have exhausted their Cobra coverage. Under Cobra, people who lose their jobs can keep their employer health benefits, for a price, for 18 to 36 months -- but in California, carriers like WellPoint are required to offer continuing coverage after that period and are limited in the amount they can charge.
"Our commitment to the state's public programs serving low-income and high-risk Californians is substantially larger than the state's other insurers," wrote Brian Sassi, head of WellPoint's consumer business unit.
He called the rate increases "unfortunate but necessary."
Lawmakers on Capitol Hill and officials in the Obama administration have pointed to the plan as a sign of insurance industry excess. Sebelius cited bloated ad budgets and executive pay as examples of over-the-top insurance company expenses.
The HHS report found that WellPoint's numbers are in line with increases sought by insurers in other states -- at a time of robust profit growth for the companies and a lack of competition in most states.
For example, Anthem in Maine was denied an 18.5 percent increase last year and is now requesting that state regulators approve a 23 percent rise. Maine is home to Sens. Olympia Snowe and Susan Collins, Republican moderates whose support Obama would like to have for his health insurance reforms.
Michigan's Blue Cross Blue Shield plan requested approval for premium increases of 56 percent in 2009. And in the state of Washington, rates for some individual health plans increased by up to 40 percent until regulators cracked down.
Other states cited in the report were Connecticut, Oregon and Rhode Island.
The premium increases affect policies marketed individually to customers buying their own plans.
According to the Census Bureau, only about 9 percent of Americans purchase coverage directly, while nearly 60 percent are covered under employer plans. Family premiums for those with workplace coverage rose 5 percent last year, even as inflation fell 1 percent, but nowhere near the rates seen in the individual market.
The health care legislation pending in Congress aims to address the insurance problems of individuals and small businesses. While requiring most Americans to carry coverage, it would provide subsidies to make premiums more affordable. It would also create a new kind of insurance supermarket for individuals and small businesses, offering a range of competitive plans comparable to what federal employees have.
The Associated Press contributed to this report.