Seattle City Hall expanding to house homeless after 'head tax' flop
Seattle lawmakers, after being pressured by business leaders to repeal a controversial tax meant to address the city's homeless problem, have a brand new plan -- turn City Hall's lobby into a homeless shelter.
The Seattle City Council voted unanimously Monday to approve a plan expanding the number of housing and shelter units by 25 percent. That includes an extra 100 spaces at City Hall.

"When people have access to shelter, they're more likely to take advantage of services like behavioral health, hygiene services, and employment support, and then move to permanent housing," Mayor Jenny Durkan said in a statement. "We all have to contribute to solutions to this crisis, which is why we're opening City Hall [to] more people each night."
KOMO News reports that the homeless will be housed in the lobby, with the shelter being run by the Salvation Army. That is in addition to an overnight shelter in the building that has the capacity for 60 people to stay. The outlet reported that the plan would cost $13 million.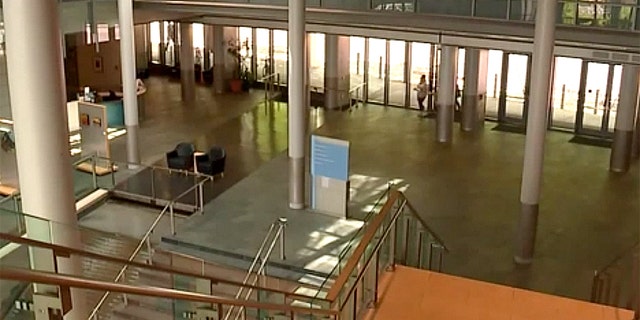 Seattle's lawmakers are still struggling to grapple with the homeless problem. In a press release announcing the move, Durkan's office said that while Seattle currently has 2,032 shelter spaces, they are more than 90 percent full each night. 

The move comes shortly after the Council voted this month to repeal a "head tax" that it controversially passed only a month before.
That tax would have taxed businesses making at least $20 million in gross revenues about $275 per full-time worker each year. The estimated $48 million that would have brought in was earmarked for housing and homeless shelters. 

That proposal drew significant criticism from Amazon and Starbucks, with Amazon releasing a statement saying the tax would cause it to reconsider future growth in the city.

"The city does not have a revenue problem – it has a spending efficiency problem," Drew Herdener, Amazon vice president, said in a statement. "We are highly uncertain whether the city council's anti-business positions or its spending inefficiency will change for the better."
The Associated Press reports that the Seattle region had the third-highest number of homeless people in the U.S., despite the city spending $68 million on combating homelessness last year.