Sarah Sanders rips media for propping up 'disgraced, partisan hack' Comey, giving him 'platform'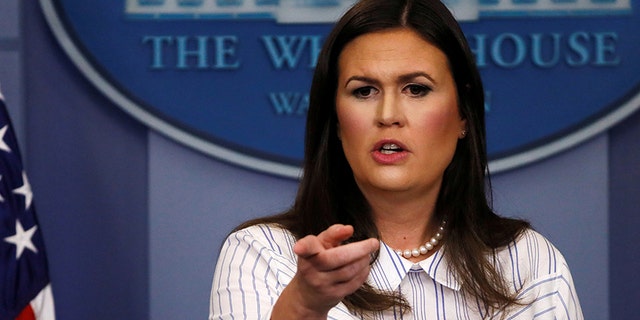 NEWYou can now listen to Fox News articles!
Press Secretary Sarah Sanders slammed the media for giving so much attention to a "disgraced, partisan hack," former FBI Director James Comey, during Friday's White house press briefing.
"You guys spend hours upon hours every single day praising Jim Comey, propping him up, giving him the biggest platform," Sanders said. "We shouldn't be praising him. We should be putting him down and taking him off of air instead of giving him minute after minute."
Comey is about to kick off a promotional tour for his new book with a prime-time interview on ABC scheduled for Sunday night. Early excerpts of the book and a promotional sitdown have resulted in the press receiving a new license to discuss unverified, lurid claims about President Donald Trump's alleged activities in a Moscow hotel room, despite the former FBI director admitting he has no evidence they are true.
"I honestly never thought these words would come out of my mouth, but I don't know whether the current president of the United States was with prostitutes peeing on each other in Moscow in 2013," Comey told Disney-owned ABC News.
"We should be talking about the economy and Syria and the drug crisis. But instead, we're going to talk about Jim Comey."
The salacious claim was given a wide berth by even even the most left-wing media outlets. But Comey has put it all back in play as he touts his new book bashing the president who fired him and Sanders doesn't seem to appreciate it.
"This country has a lot of real problems. We should be talking about the economy and Syria and the drug crisis. But instead, we're going to talk about Jim Comey," she said.
Comey also questions Trump's marriage in "A Higher Loyalty," according to the New York Post. The book is scheduled to hit stores on April 17. The book is already an Amazon best seller, but Sanders said it belongs in the "bargain bin of the fiction section" after referring to Comey as a self-admitted leaker.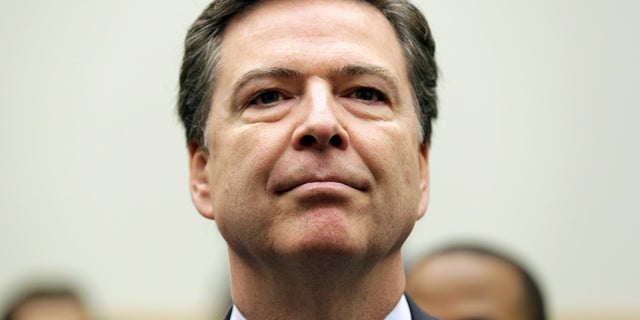 "You guys will cover it endlessly all day today. All day tomorrow and my guess every day next week with very little time given to the issues that people care about. So the president has every right to call out that individual that you guys are propping up and saying that there are problems and that we should be concerned about it," Sanders said.
Media Research Center Vice President Dan Gainor agrees with Sanders and told Fox News that America has left the world of news and headed into one of narrative.
"Journalists don't want to actually cover anything fairly, they just want to push content out that makes their liberal bosses and friends happy. This isn't news, it's yellow journalism," Gainor said.
Trump also responded to Comey himself on Friday by slamming him as an "untruthful slime ball who was, as time has proven, a terrible Director of the FBI."
Meanwhile, Comey is poised to appear on "Good Morning America," "The View," an hourlong CNN town hall, "Special Report with Bret Baier," "The Late Show with Stephen Colbert" and a variety of other programs, in addition to his prime-time special on ABC, to promote his controversial book next week.