Sanders surpasses Clinton's January fundraising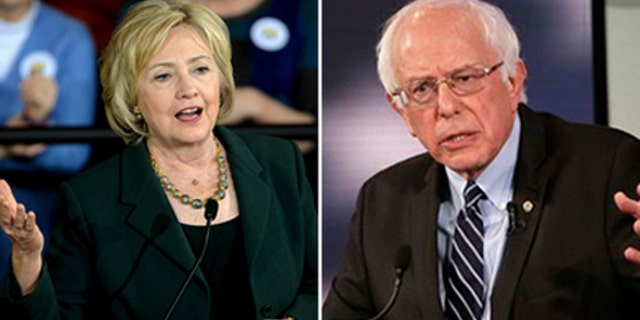 NEWYou can now listen to Fox News articles!
Hillary Clinton, the once-unquestioned Democratic presidential front-runner, is losing ground to Bernie Sanders in the battle for campaign cash.
For the first time in the race, Vermont Sen. Sanders surpassed Clinton's monthly fundraising -- by $5 million in January. Sanders reported raising $20 million for his campaign in January; Clinton reported raising $15 million.
Clinton's campaign sent an email to supporters Thursday urging them to keep the contributions flowing, pointing to Sanders' money momentum.
"Bernie raised more than $20 million in January … we fell short at only $15 million for Hillary for America," it said.
Clinton, separately, raised another $5 million January for the Democratic National Committee and state parties, but that was not specifically for her campaign.
The Sanders campaign continues to tout its grassroots-level fundraising. The average donation received by Sanders' campaign is $27, a stark contrast to Clinton's reliance on big-money contributions.
The Clinton campaign described January's fundraising as "a very loud wake-up call."
Though Clinton won the Iowa caucuses on Monday by a narrow margin, Sanders' strong performance has helped his fundraising going into February. The senator raised $3 million on caucus night.
Going into the New Hampshire primary on Feb. 9, the latest NBC/WSJ/Marist poll has Sanders up 56 percent to Clinton's 38 percent.