San Francisco mulls ban on releasing butterflies at events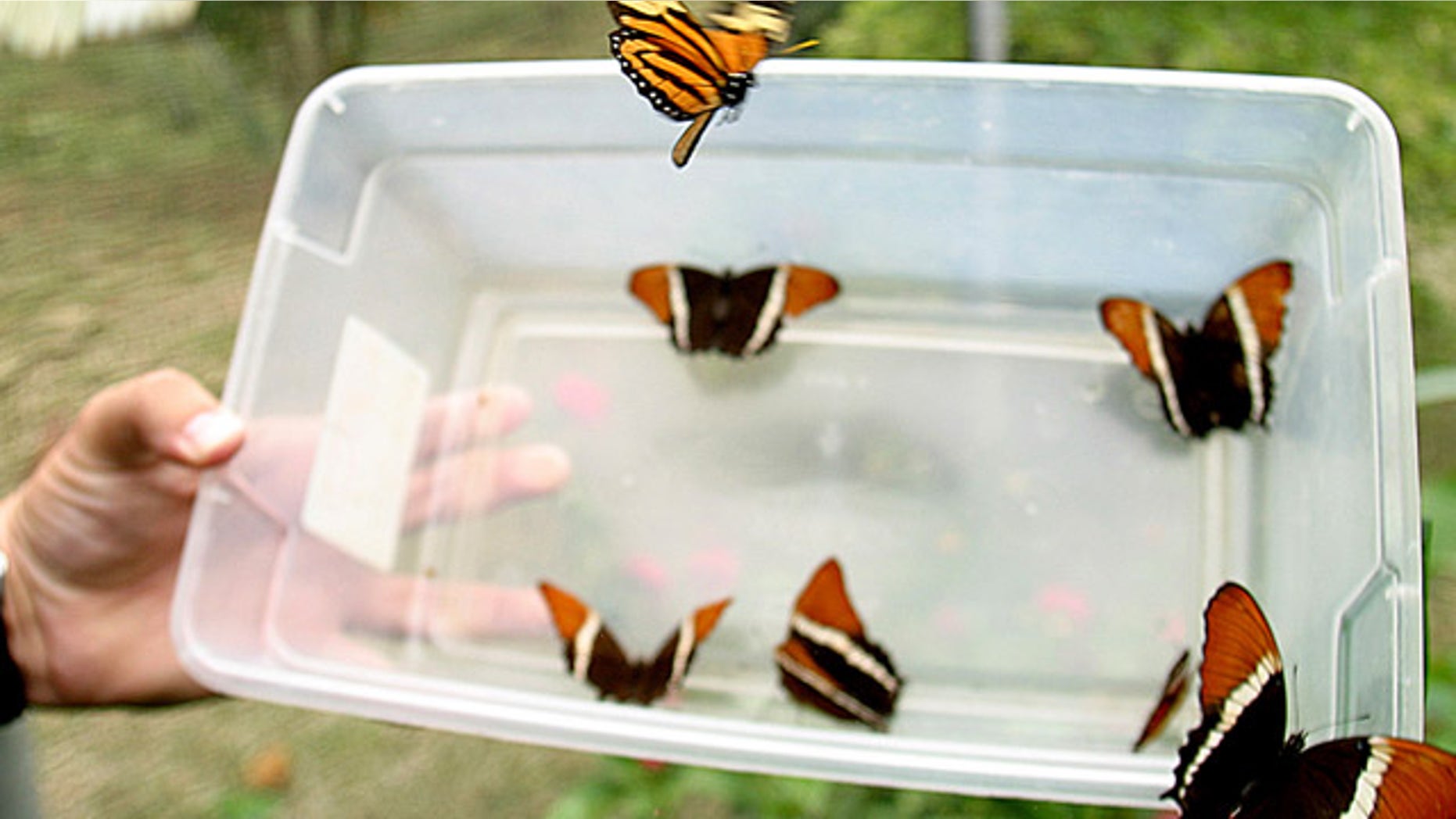 San Francisco has made headlines for the numerous things it has banned recently, from toys in fast-food meals to cats being de-clawed.
Now, the city is setting its sights on another common practice: the release of butterflies at weddings and other special events.
The San Francisco Commission on the Environment, which supports a ban on the release of commercially bred butterflies, unanimously approved a resolution Tuesday night that orders the Department of the Environment to work with conservationists and local lawmakers before pursing formal legislative action.
The resolution states the commission supports a ban because the practice of releasing the insects at weddings and other celebrations can negatively impact the indigenous population and hamper conservation efforts.
"Many San Franciscans believe that butterflies are animals to be respected and valued as part of the city's natural heritage and should not be used as decorations or for entertainment," the resolution states.
The president of the North American Butterfly Association, who sent a letter to the commission in support of the proposal, told FoxNews.com the association backs the proposal because "there is absolutely no reason" butterflies should be sold for use at events.
"(They are) taking these living organisms and treating them as nothing but party favors," Jeffrey Glassberg said.
Glassberg said the butterflies that are sent to these events are often sick, dead or dying when they arrive and the commercial sale of butterflies can harm wild populations by spreading disease. He said farmed butterflies can also interfere with scientists trying to track or study the native populations.
A spokeswoman for the Department of the Environment said in a statement the department plans to hold meetings on the issue in the coming weeks and will report back to the committee.
The San Francisco Board of Supervisors would have to approve the ban for it to take effect.