San Diego mayor asks city to pay his legal expenses in sexual harassment case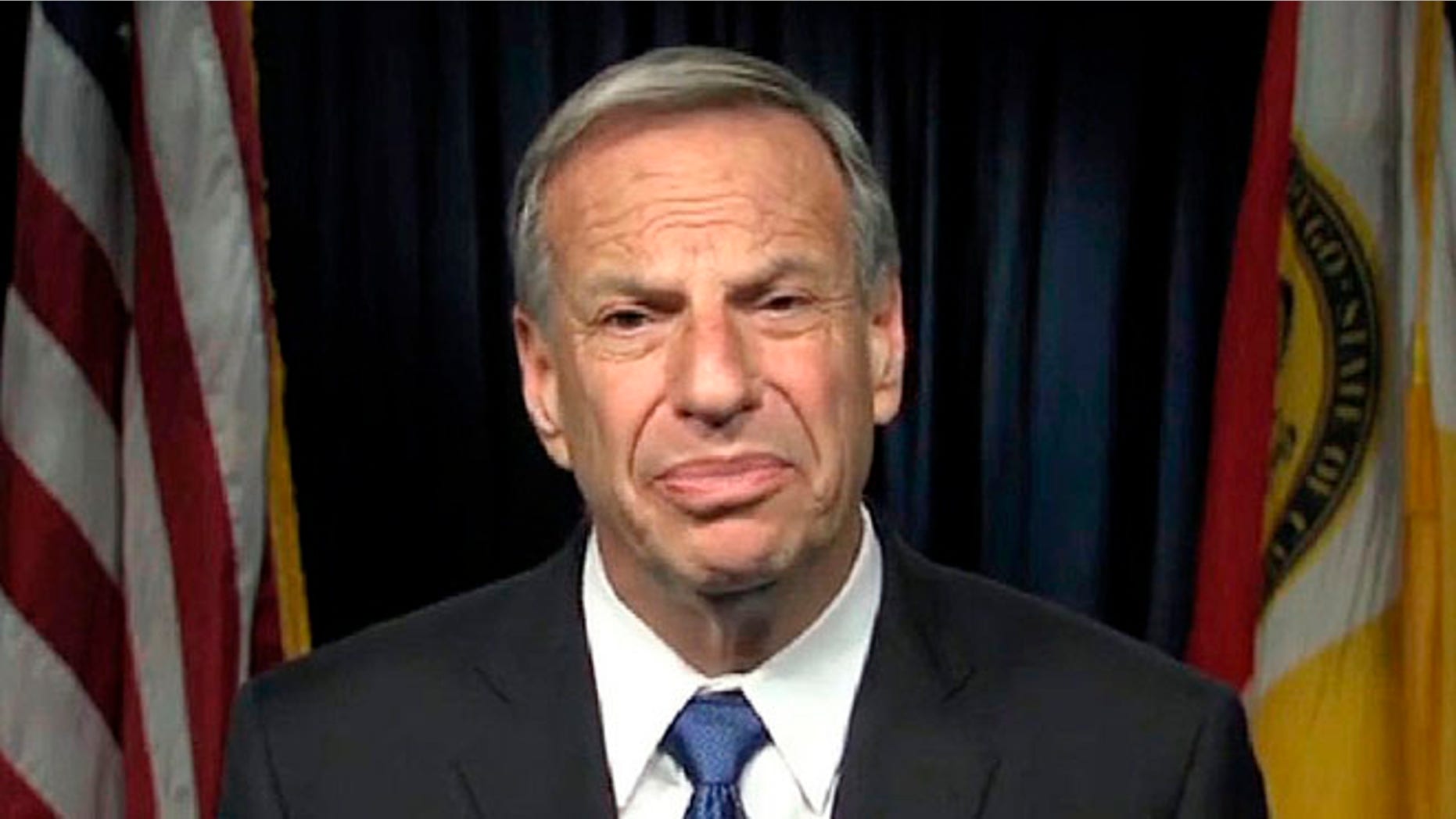 Embattled San Diego Mayor Bob Filner has requested that the city represent him and pay his legal expenses in his defense of a sexual harassment suit brought by a former employee.
San Diego City Council President Todd Gloria said Monday that the council had received the request in a letter from Filner's attorney, Harvey Berger. Fox5SanDiego.com reported that the council and City Attorney Jan Goldsmith would discuss the matter in a special closed session Tuesday.
Under San Diego's charter, the mayor shall preside over closed council sessions, though he does not have a vote in any matter that may come up.
Goldsmith told reporters last week that his office "will not, under any circumstance, represent Bob Filner" in the sexual harassment lawsuit brought by Filner's former communications director, Irene McCormack. McCormack has accused the 70-year-old Democrat of making several unwanted sexual advances toward her. Six other women have also come forward and made claims against Filner, though McCormack is the only one to identify herself publicly.
Meanwhile, dueling efforts to recall Filner are underway. Land-use surveyor Michael Pallamary on Monday accused the leader of another recall campaign of being a stealth supporter of the mayor and threatened to file a complaint with the San Diego County district attorney's office alleging election law violations.
Pallamary published a newspaper notice Sunday to mark the first step of a recall bid, two days after gay rights activist Stampp Corbin did so. Corbin had been an ardent Filner supporter.
Pallamary says he expects the city attorney's office to rule soon on whether the two recall campaigns can run concurrently.
The Associated Press contributed to this report.