S.C. Democratic Party Considers Overturning Alvin Greene Election Results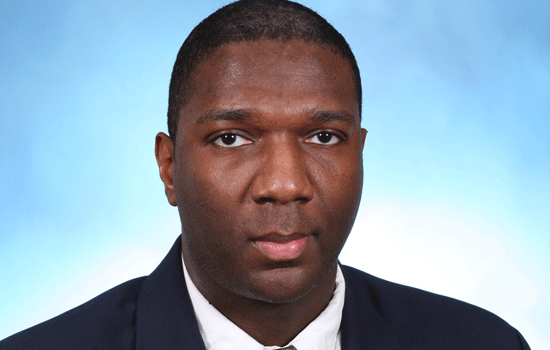 Alvin Greene said he has no plans to attend a meeting Thursday of party leaders deciding whether to overturn the primary election result that named him the South Carolina Democratic Senate nominee to challenge Sen. Jim DeMint in November.
In a brief phone interview with FoxNews.com, Greene said he was not attending the state party's executive committee meeting in Columbia to hear a protest by former state lawmaker Vic Rawl, whom he defeated in the June 8 primary.
South Carolina's Democrats are poised to decide the fate of the election in which Greene, a 32-year-old unemployed military veteran, shocked local officials by winning without raising funds, giving any speeches or holding any rallies.
Rawl has asked the state Democratic Party for a new primary election based on flaws with the voting machines or software. In his protest, he cited voting irregularities including people who tried to vote for Rawl but whose ballots showed Greene's name checked instead.
So far, no evidence of tampering or voting abnormalities has been determined. South Carolina's Board of Elections told FoxNews.com it has no plans to investigate the vote.
Rawl doesn't have to prove malfunctions occurred to get a ruling in his favor, said party executive director Jay Parmley. But the committee must consider the facts carefully because any decision it makes could be appealed to the state Supreme Court.
"There is not anything in the law that says anything regarding the burden of proof," Parmley said. But: "It's not like we will say, 'We don't like the candidate,' so we will overturn the election."
The executive committee was expected to make a decision at the end of Thursday's hearing. The group could uphold the election, order a new primary or find that problems were so significant that Rawl should be declared the winner, according to Parmley. State party leaders said they can't remember the committee ever overturning a statewide primary result.
Greene, who managed to win 59 percent of the vote, told FoxNews.com Thursday that he's been in contact with party leaders "a little bit" over the decision, before hanging up the phone.
Bakari Sellers, South Carolina Democratic Party vice chairman, told Fox News on Wednesday, that he met with Greene shortly after his win and urged him to step out of the race. But Bakari said just because he doesn't support Greene's candidacy, he was unlikely to reject his victory.
"I don't think that we have the right to overturn the election," he said. "Unless there is something that comes up between now and tomorrow, when we'll have this protest hearing, I'm not sure that there's any evidence there to overturn the election."
Alluding to a pending felony charge that Greene allegedly showed obscene Internet photos to a 19-year-old college student, Bakari said he thought it would be best if Greene withdrew his candidacy.
"In light of the recent charges, after hearing the outcry of the victim ... whether or not he's innocent or guilty, I felt it necessary that we get this behind us," he said. "Unfortunately that went on deaf ears," Bakari said.
For his part, Greene has said he won the election through "simple, old-fashioned" campaigning that included traveling the state and speaking to voters "wherever I could find them."
But other party members, like South Carolina Democratic Party Communications Director Keina Page, have called Greene's unlikely win "very suspicious." U.S. House Majority Whip James Clyburn, D-S.C., has called Greene a "plant" and has demanded an investigation into his candidacy.
Addressing speculation that he was a "plant," Greene denied the charge, saying no one paid him or approached him about entering the race.
"From day one, they just didn't have confidence in my campaign," he said of state party leaders in an interview last week with FoxNews.com.
Fox News' Carl Cameron and Cristina Corbin and The Associated Press contributed to this report