Ryan suggests House won't vote on Dems' gun-curb proposals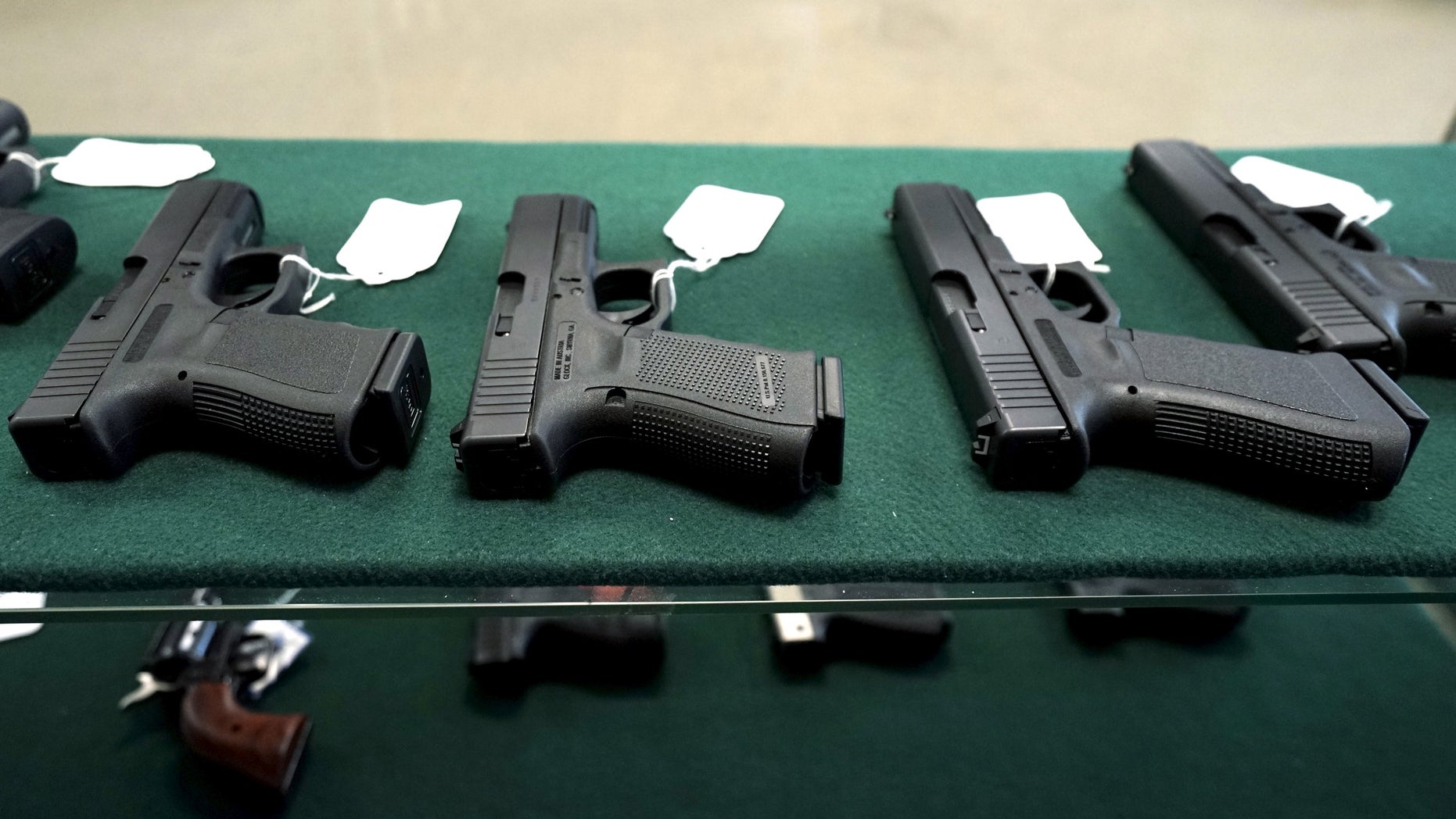 The House won't vote on proposed Democratic gun curbs, Speaker Paul Ryan suggested Tuesday as the rekindled election-year clash over firearms showed no sign of resolution.
Ryan, R-Wis., said Democrats' plans to broaden required background checks for gun buyers and to bar firearm sales to terror suspects were unconstitutional.
And though he did not directly say he would block votes on the Democrats' bills, he said Republicans had no intention of rewarding Democrats for their lengthy House floor sit-in two weeks ago to demand gun-control votes.
"Win elections and get the majority, then you can set the agenda," Ryan said on the "Midday with Charlie Sykes" show on WTMU radio in Milwaukee.
The House plans to debate GOP legislation this week that would let federal authorities block gun sales to suspected terrorists, but only if they could prove in court within three days that the suspect was planning to engage in terrorism. Democrats call that an impossible legal standard that makes that proposal ineffective.
The Republican measure would also create a new office within the Department of Homeland Security to focus on battling what it calls "radical Islamist terrorism" in the U.S.
Ryan planned to meet Tuesday evening with two leaders of the sit-in, Reps. John Lewis, D-Ga., and John Larson, D-Conn., to discuss the House's plans.
Ryan said the Democratic bills would violate the Constitution's rights for people to bear arms and to have legal processes to protect themselves.
Separately, Majority Leader Kevin McCarthy said he was looking into reports that Democrats treated the House's professional staff disrespectfully and even damaged House furniture in the course of taking over the floor for nearly 24 hours. He said he and Ryan would be meeting with the sergeant at arms later Tuesday to discuss what happened.
McCarthy suggested House leaders hoped to take action to prevent any recurrence and potentially punish some people involved, but said for now they were still collecting facts.
"You cannot continue that behavior on the floor of the House of Representatives. I'll leave it at that," McCarthy told reporters at the Capitol. "That will not be tolerated."
As the House came back into session Tuesday following a Fourth of July recess, Democrats took turns delivering speeches demanding action on the issue, but it was uncertain whether they would renew their more aggressive floor tactics.
The gun issue flared anew after the June 12 mass shooting in Orlando in which 49 victims died.