Russian jet passes at close range over US warship in Black Sea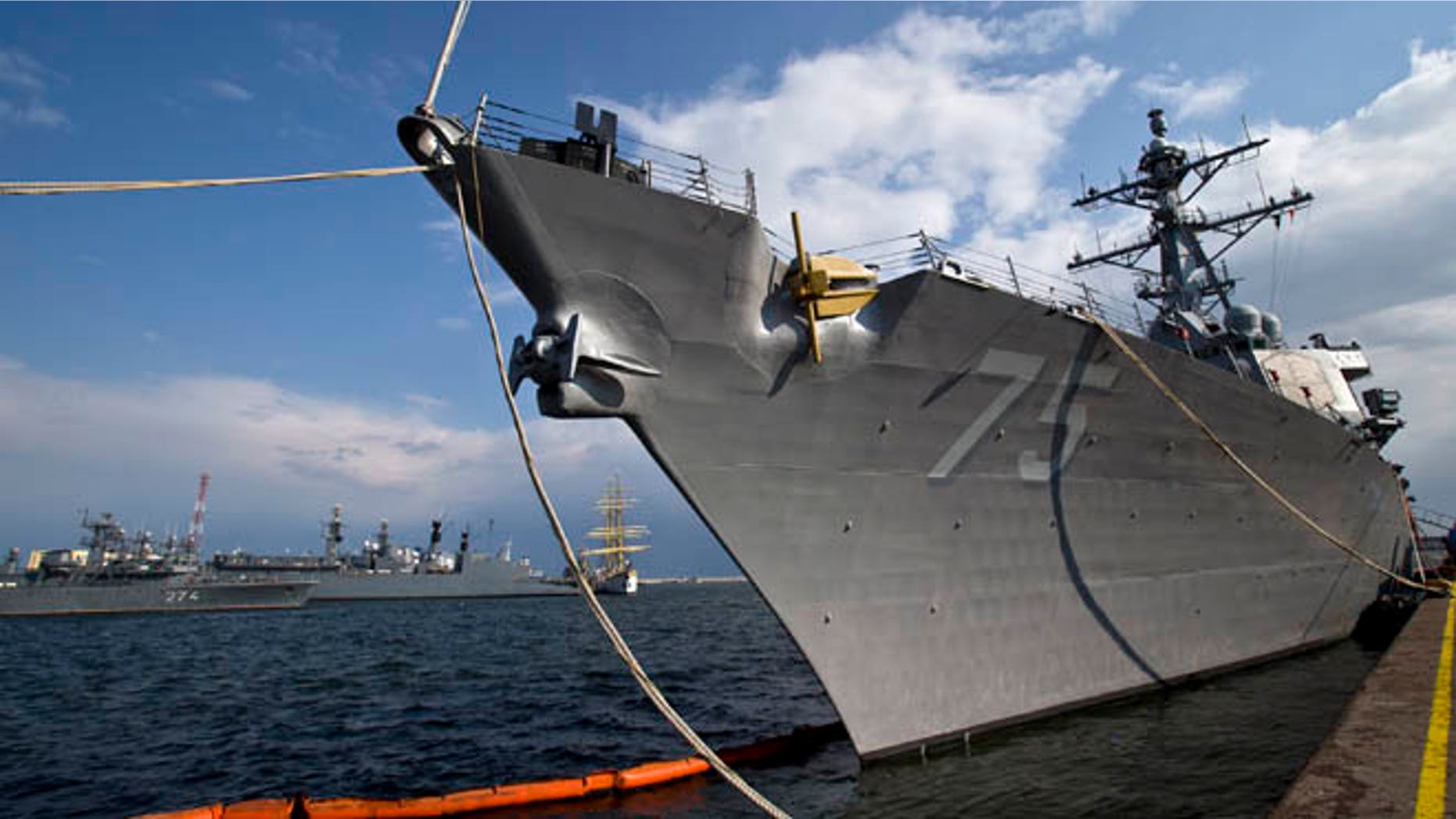 A Russian warplane made several close-range passes by an American warship in the Black Sea over the weekend, in what the Pentagon is calling a "provocative" move amid escalating tensions in the region.
The jet, a Russian Su-24, made numerous low-altitude passes on Saturday over the USS Donald Cook, a guided-missile Navy destroyer in the western Black Sea, the Pentagon confirmed.
According to officials, the jet made a total of 12 passes over the course of 90 minutes. It did not once respond to multiple contacts and warnings from the USS Donald Cook, despite the fact that the U.S. Navy ship was able to reach the cockpit directly.
The Pentagon says that the jet had no visible missiles attached to its wings and that the incident ended without any exchange of fire.
"This provocative and unprofessional Russian action is inconsistent with international protocols and previous agreements of a professional interaction between our militaries," Pentagon spokesman Col. Steve Warren said.
The low altitude of the jet varied at times from "virtual sea level to several thousand feet," Warren said.  The jet did not "buzz" the Cook, but "flew too close," he said.
A second Russian Su-24 was in the area the entire time, but did not make any similarly provocative maneuvers.
The Pentagon says there has been no official communication with the Russians since the incident, and that a formal protest has not yet been filed.
It's not unusual for U.S. Navy ships to operate in the Black Sea. The Donald Cook moved into the region last week for what the Navy called "routine operations," though the deployment is seen mostly as a symbolic response to tensions along the Ukrainian-Russian border.
The jet encounter further escalates those tensions as pro-Russian protesters seize or block government buildings in eastern Ukraine. U.S. officials have accused Moscow of fueling the unrest, as was alleged in the Crimean Peninsula last month.
The Obama administration has threatened further sanctions amid the violence.
Fox News' Justin Fishel and The Associated Press contributed to this report.