Rumors of Cruz affairs shopped around by Rubio allies and others, sources say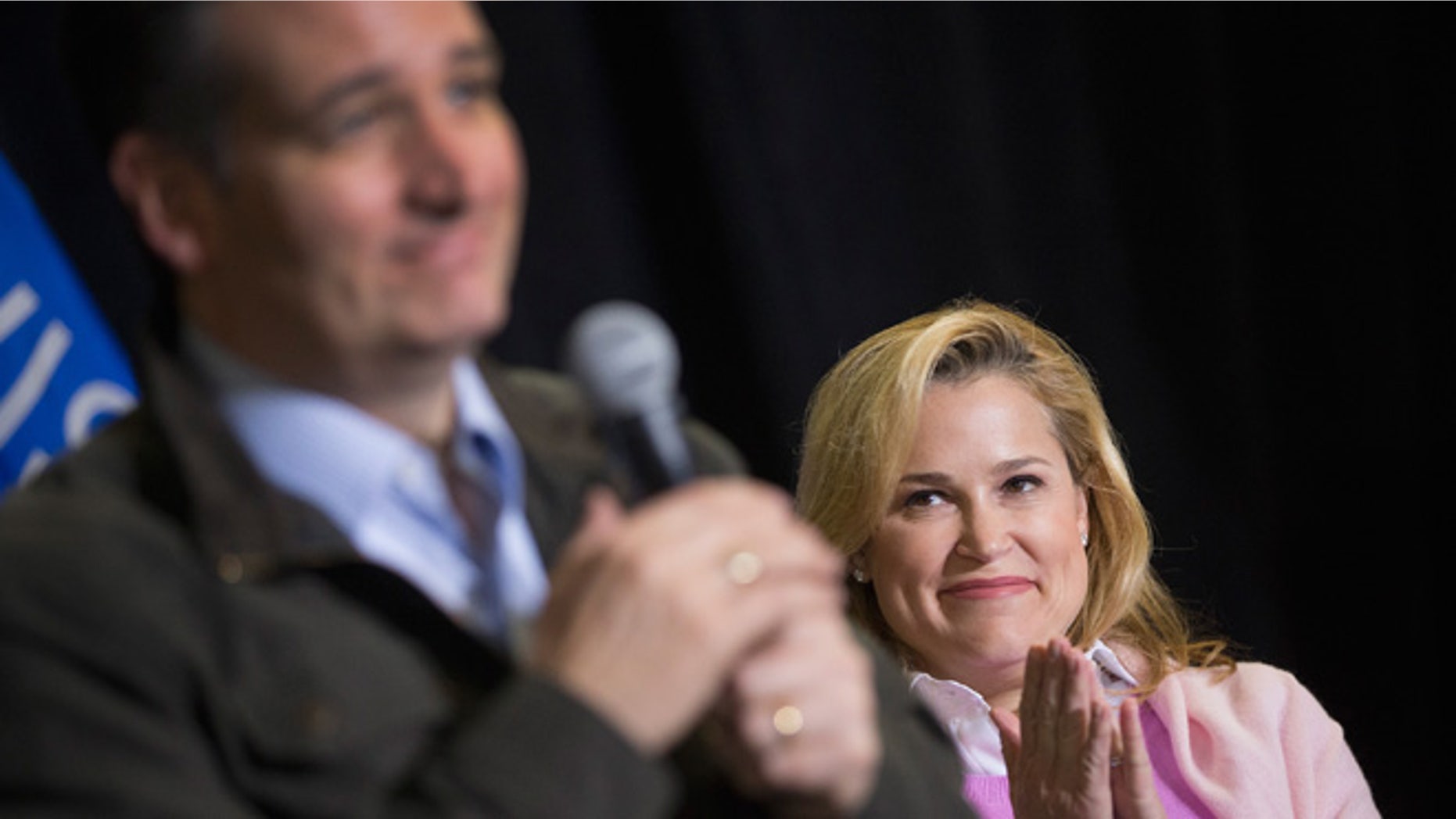 Senator Ted Cruz, clearly angry over allegations that he's had extra-marital affairs, accused Donald Trump of stooping to a new low in their increasingly nasty competition to be the Republican presidential nominee.
Cruz, referring to a National Enquirer story last week that he had five affairs, said the claims were false and likely stemmed from "Donald Trump and his henchmen."
But some are pointing to another source – supporters of former GOP candidate Senator Marco Rubio.
The Daily Beast reported that several conservative operatives and journalists – whom it does not name – said in interviews with the news outlet that Rubio allies had been trying to get the rumors out in the public venue for at least six months.
A journalist with the right-leaning news website, Breitbart.com, told the Daily Beast, "We got it from a Rubio ally. It was too thin, so [political editor Matt Boyle] decided not to run it. There was no way to verify the claims."
Trump has denied having any part in spreading the rumors and being behind the Enquirer story. At the same time, he was not entirely dismissive of the allegations.
"I have no idea whether or not the cover story about Ted Cruz in this week's issue of the National Enquirer is true or not," Trump said in a statement, according to the Daily Beast. "But I had absolutely nothing to do with it, did not know about it, and have not, as yet, read it."
The Enquirer story alleged that Cruz, who has campaigned as a deeply religious family man with unwavering conservative values, has repeatedly cheated on his wife, Heidi.
It published five blurred photos of the supposed mistresses, who were nonetheless recognizable to political observers.
Two of the women denied they had affairs with Cruz.
One of the women who categorically denied having been involved romantically with the candidate is Katrina Pierson, a Trump campaign spokeswoman. The other is former Cruz communications director Amanda Carpenter.
On the weekend morning shows, several reporters – among them USA Today columnist and Fox News contributor Kirsten Powers – said they had been approached by people peddling the rumors but declined to report the story.
Among news organizations that had been approached about the rumors were the New York Times, the Washington Post, Bloomberg News, Politico and ABC News, according to the Daily Beast, which said all those publications declined to comment for its story.
The Cruz campaign was aware of the rumors for several months, The Daily Beast said, but publicly addressed them only once the National Enquirer ran the story.
In interviews and through social media, Cruz has denied that he had affairs.
"I want to be crystal clear: These attacks are garbage," Cruz said on his Facebook page. "For Donald J. Trump to enlist his friends at the National Enquirer and his political henchmen to do his bidding shows you that there is no low Donald won't go."
"These smears are completely false; they're offensive to Heidi and me; they're offensive to our daughters and they're offensive to everyone Donald continues to personally attack," Cruz continued. "Donald Trump's consistently disgraceful behavior is beneath the office we are seeking, and we are not going to follow."