Ruling that allows early voting on Florida college campuses could sway close Senate, governor's races
GAINESVILLE, Fla. – A new court ruling that allows Florida college students to vote early on campus could shake up the state's Senate and governor's race, political observers say.
U.S. District Judge Mark Walker ruled that a 2012 decision by the state's secretary of state that prohibited early voting on college campuses was "lopsided," "discriminatory" and "unconstitutional."
State law allows early voting in government facilities but prohibits them on educational sites. But the question remained: What is considered an educational facility? The answer is murky.
The interpretation of the law sparked a tug-of-war between Republicans and Democrats over whether college campuses – long thought to be a bastion of political liberalism – should be considered an educational site.
The ruling comes just five weeks before the swing state's primary, where already heated gubernatorial and senatorial races are being closely watched.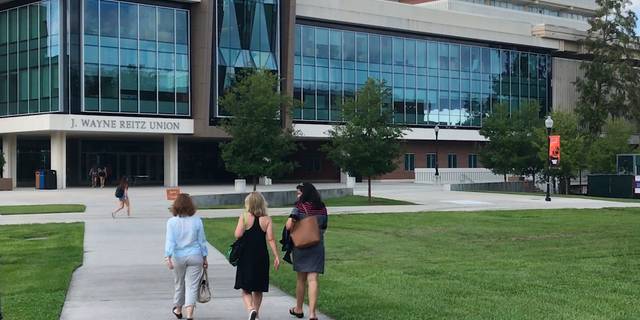 Sen. Bill Nelson, D-Fla., applauded the decision on Twitter, calling the ban "a direct assault on student voting." Republican Gov. Rick Scott, who is running against Nelson for the Senate seat, said in a statement that his office will review the ruling, but declined to say whether the state will appeal the decision.
The fight over early voting locations began in 2014, when Secretary of State Ken Detzner, a Republican, told Gainesville's election officials that they could not use the University of Florida's student union as an early voting site because it did not meet state guidelines.
Several college students and the League of Women Voters of Florida challenged the ban, signing on as plaintiffs in a lawsuit against Detzner filed in May.
"We certainly want to make it easier for our young people to vote especially when they live on college and university campuses and there are polling places that are not necessarily convenient to them, they may not have a car, you know student life is very different from off campus life," said Patricia Brigham, president of the League of Women Voters of Florida.
The ruling is important because Florida is a critical swing state – and because early voting is popular among college students. According to court documents, nearly 830,000 students are enrolled in public universities and colleges statewide. About 43 percent of college students participated in early voting during the 2016 primary.
"Early voting also serves another purpose, having an early voting site on campus…reminds people 'Oh yes, I need to do that, and I can do it in between classes, in the evenings, or whenever,'" said political analyst Susan MacManus. "It can remind people if they're not registered that they need to register by the general election so they can participate."
On campus, students said they were happy with the ruling.
"It makes me feel really excited knowing that it's going to be so much easier for myself and my peers to vote, considering how important of a right it is to be able to," said freshman Spencer Gorelick. "I think it's going to be a really big change."
In the 40-page ruling, Judge Walker denied being the "early voting czar" but said "throwing up roadblocks in front of younger voters does not remotely serve the public interest…abridging voter rights never does."
The decision does not require each of the state's 67 counties to use college campuses as early voting sites, but allows election supervisors to use campus buildings if they wish to do so.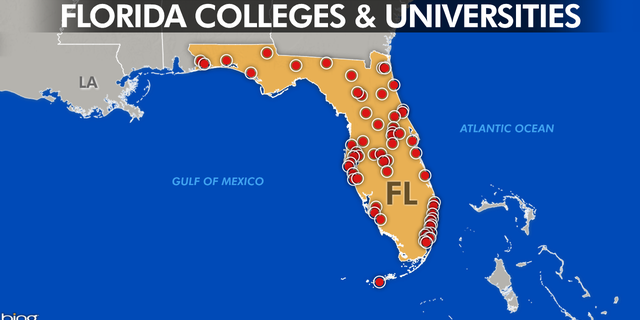 It's unclear how many campuses will hold early voting this year because it is allowed up to 15 days before an election, meaning in some counties, campuses will need to have sites ready as early as August 13.
Each county will be responsible for funding the early voting sites.
Five years ago, the Republican-controlled Florida legislature tightened up early voting ahead of the 2012 election, expanding voting hours and sites, only to backtrack after people waited for hours in long lines during both the early-voting period and on Election Day. The law changed again in 2013 to expand the definition of early voting sites to include "government-owned community centers."
The Sunshine State's election laws have come under heavy criticism since the chaotic presidential election in 2000.