Rubio signs on top fundraiser, lines up donors in move toward 2016 bid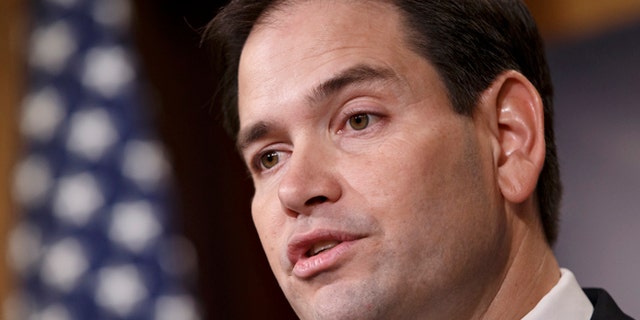 NEWYou can now listen to Fox News articles!
Sen. Marco Rubio has signed on a major Republican fundraiser -- and is lining up donors and top advisers -- as he moves toward a 2016 presidential bid, Fox News has learned.
The Florida senator also plans to visit early-primary states starting next month, according to a senior Rubio adviser.
The steps show the high-profile senator picking up the pace toward 2016 as several potential rivals -- including 2012 GOP presidential nominee Mitt Romney and former Florida Gov. Jeb Bush -- ramp up presidential campaign preparations.
Among those steps, Rubio has enlisted Anna Rogers, the finance director for conservative group American Crossroads, as a lead fundraiser. She would serve as Rubio's finance chairwoman if he officially launches a bid. The developments were first reported by ABC News.
The Rubio adviser also told Fox News that two major donors are on board for a Rubio bid.
They include Dallas' George Seay, founder and CEO of investment firm Annandale Capital who previously served on the campaign teams for then-Texas Gov. Rick Perry in 2012 and Romney in 2008; and Atlanta's Jim Rubright, former CEO of RockTenn who has served on state leadership committees for Bush, Romney and Sen. John McCain, R-Ariz.
Rubio has asked senior advisers to get ready for a 2016 campaign as well.
Meanwhile, Rubio plans to head out on a California fundraising swing next week and visit early primary states next month. The visits to Iowa, Florida, New Hampshire, South Carolina and Nevada will come as part of his book tour.
Fox News' Serafin Gomez contributed to this report.