Rubio fires chief of staff over 'improper conduct' allegations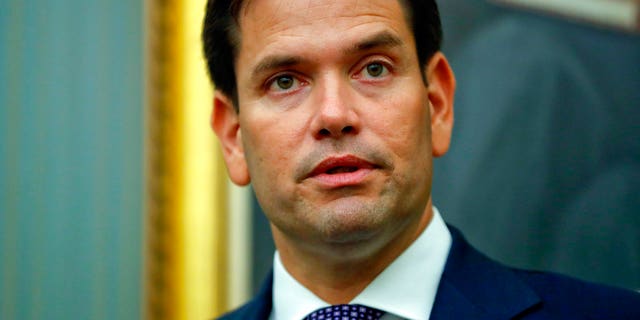 NEWYou can now listen to Fox News articles!
U.S. Sen. Marco Rubio fired his chief of staff after he received reports of the employee's "improper conduct" with subordinate staffers, he said in statement shortly before midnight Saturday.
An investigation concluded that Clint Reed violated rules on proper conduct between supervisors and subordinates, the senator said.
"By early this afternoon, I had sufficient evidence to conclude that while employed by this office, my Chief of Staff had violated office policies regarding proper relations between a supervisor and their subordinates. I further concluded that this led to actions which in my judgment amounted to threats to withhold employment benefits," Rubio said in a statement.
The Florida Republican's office said it "will not be disclosing any further details about the incidents which occurred" at the wishes of those victimized. Rubio's office plans to notify appropriate congressional and Senate administrative offices of the situation.
Reed began working for Rubio during his presidential campaign as well his the 2016 Senate campaign for re-election, Politico reported. Jessica Fernandez, Rubio's longtime deputy chief of staff, will replace Reed in the interim.
Rubio's office did not immediately respond to requests early Sunday for details.
The Associated Press contributed to this report.