Rubio: Executive Action On Immigration Would Be Disastrous For Democrats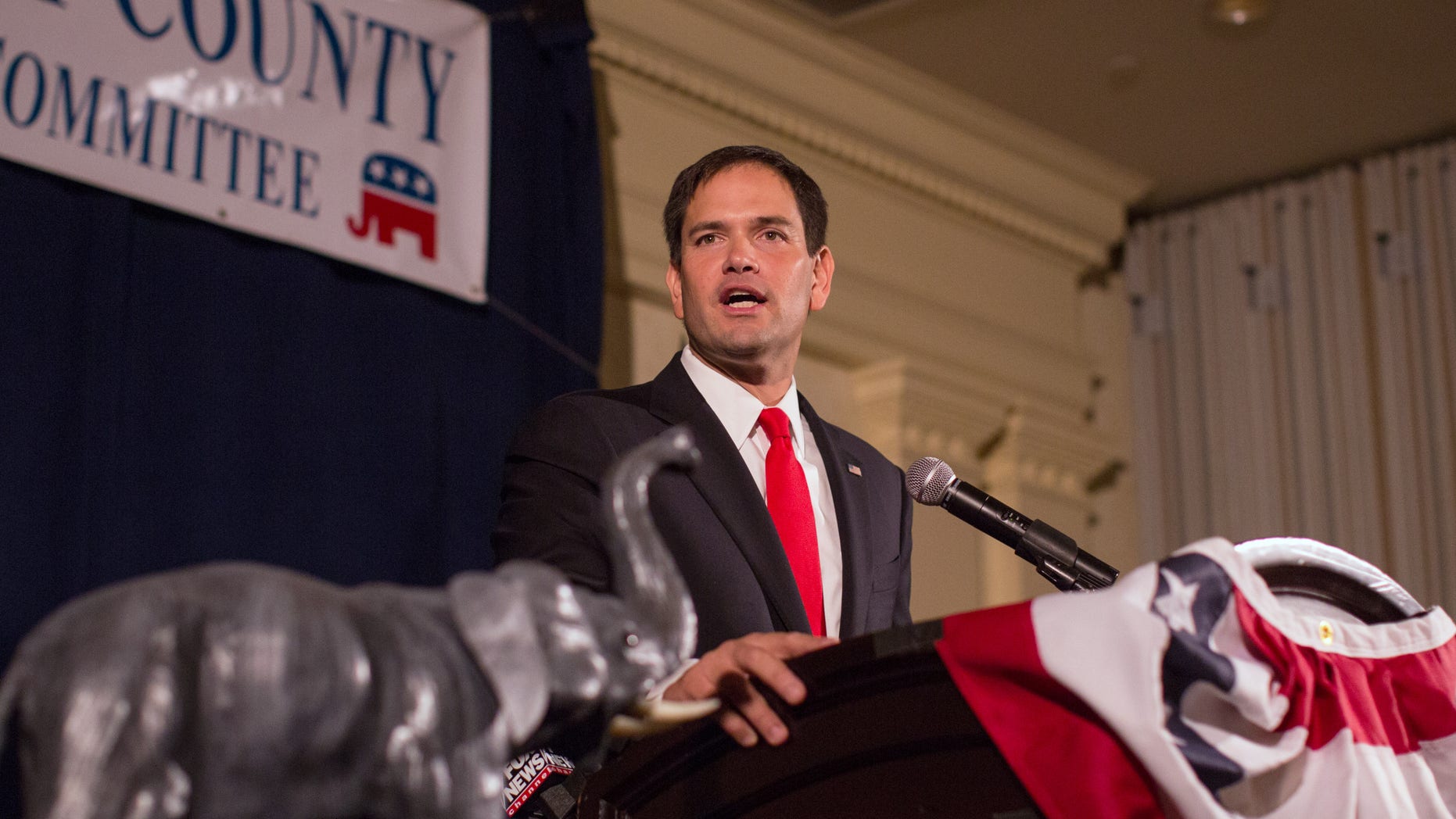 Sen. Marco Rubio, who a year ago promoted a comprehensive immigration bill that included a path to citizenship to millions of undocumented immigrants, is changing his tune.
For Rubio, the more hard line-view is a significant departure from his stance last year, when he supported reforming immigration in a way that both tightened enforcement and border security while at the same time providing undocumented immigrants with an opportunity to legalize their status.
Rubio was part of a bipartisan group in the Senate that drafted a sweeping immigration reform bill that passed in June of 2013. But the effort stalled in the House when conservative Republicans refused to deal with any measure that, in their view, rewarded law-breakers.
In a letter on Tuesday, the first-term Florida senator warned President Barack Obama against taking executive action on immigration reform, saying he was "increasingly alarmed" that the White House was considering measures that would shield millions of undocumented people from deportation and allow them to get work permits.
Rubio said actions like these would "close the door on any chance of making progress on immigration reform in the foreseeable future."
In an interview with Breitbart News, published also on Tuesday, the likely presidential candidate said he believes that reform is needed and that the only way to deal with the issue is by "first securing the border and ensuring that illegal immigration is under control."
"People aren't going to be willing to do anything else on immigration" until they know the border is secure," he added.
"If the president goes through with this executive action that he's threatening, not only does it raise very serious constitutional issues, but in my opinion, it sets back the cause of reform for a long time," Rubio said.
Groups that favor more lenient immigration laws condemned Rubio's comments.
"Senator Marco Rubio (R-FL) once graced the cover of TIME Magazine as the 'Republican Savior,'" said America's Voice, a Washington D.C.-based organization that lobbies for immigration reform, in a statement. "He was determined to find a path to immigration reform that pleased both conservatives and Latinos. Now he's pandering to the very anti-immigrant forces he once pledged to move his party past," it continued.
President Obama is expected to announce a series of measures that may include plans to defer the deportations of millions of people in the country undocumented, most of whom are Hispanic. The actions will be announced by summer's end.
According to The Washington Post, the administration is also considering actions that could streamline the country's fragile legal immigration system by reducing the large backlogs of foreigners in line for green cards.
While the White House declined to comment on Rubio's letter, spokesman Shawn Turner said the president "believes it's important to understand and consider the full range of perspectives on the issue."
Obama announced in June that he would act alone on the hot-bottom issue after several efforts to push comprehensive immigration reform through Congress have failed.
In his interview with Breitbart, Rubio said he believes government needs to do something about immigration, but that Obama's executive action plan is the wrong way to do it.
"It undermines the rule of law and it sets back the cause probably for a decade or longer," he said, adding that Republicans should fight the President using the budget process.
Rubio added that if Obama follows through, he believes the Senate will undoubtedly shift Republican during the midterm elections in November.
"I think if he makes this decision before the elections, it's him conceding control of the Senate," Rubio said. "If you take an executive decision of this magnitude, politically it will be disastrous for Democrats in a number of key states around the country."
Follow us on twitter.com/foxnewslatino
Like us at facebook.com/foxnewslatino