Ron Paul files complaint with UN agency in fight over namesake website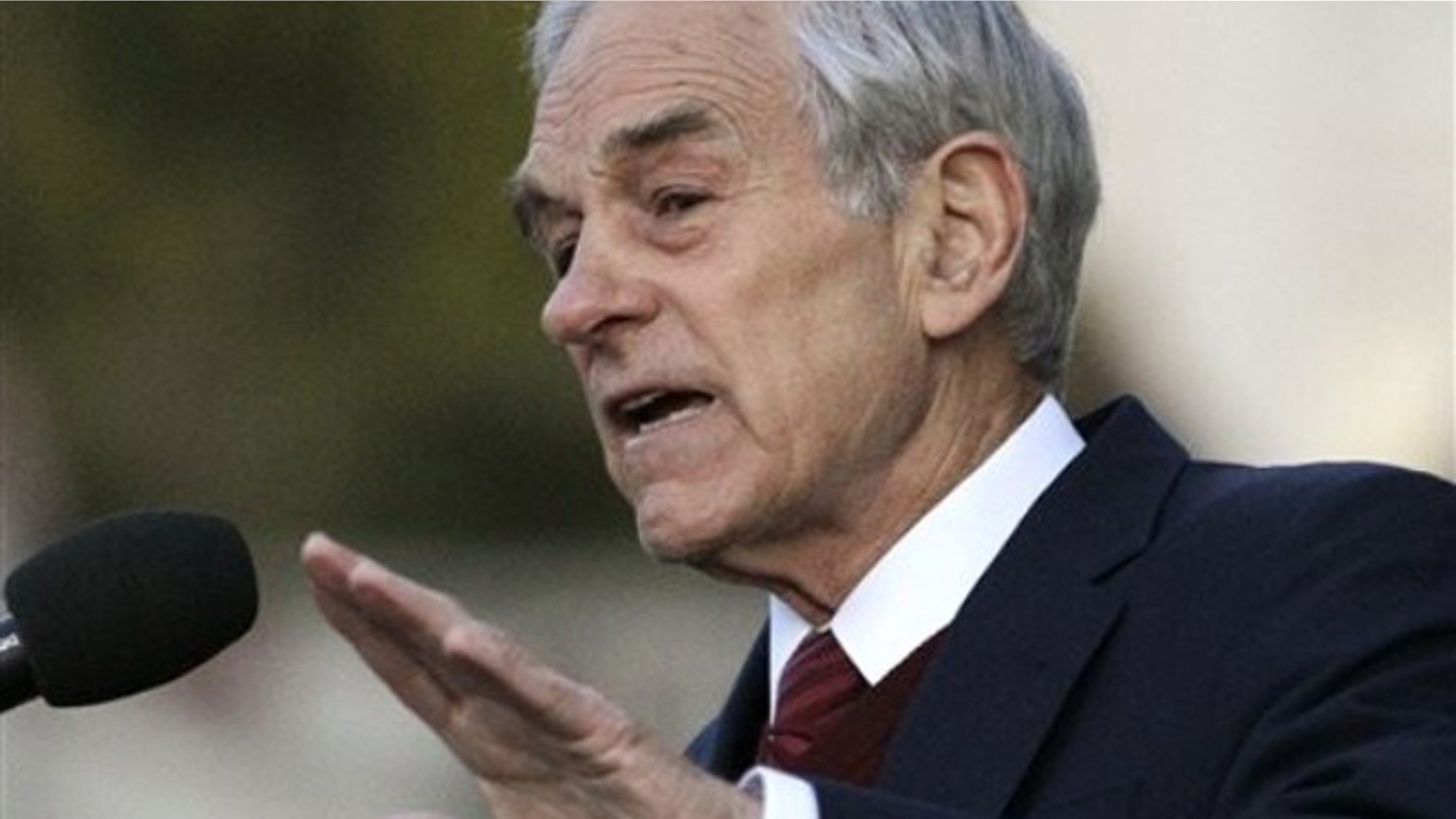 Libertarian folk hero and retired Rep. Ron Paul is fighting to take the domain name RonPaul.com from a legion of loyal supporters. And he's turning to an unlikely source for help, filing a complaint with an agency of the United Nations -- a body he's criticized for years.
The site owners' response: "That's not cool! We want our old pre-retirement Ron Paul back!"
The Texas Republican and three-time presidential candidate filed the complaint Friday with the U.N.'s World Intellectual Property Organization.
Paul argues at length in his complaint that he should have the domain name -- as well as one for RonPaul.org -- for free because he already has a common law trademark on his name.
Paul attorney David Warrington said the situation is a private arbitration that was arranged by the nonprofit Internet Corporation for Assigned Names and Numbers, which was organized under California law.
He said WIPO was needed to settle the dispute because the domain-name owners used a foreign registrar to get the domain name.
They "subjected themselves to this proceeding in this forum when they registered RonPaul.com with an Australian registrar," Warrington said.
Beyond his 14 years in national politics, Paul argues, his trademark is further burnished by his many books, being "widely quoted by scholars" and having the reputation as a "premier advocate for liberty in American politics."
The owners of the domain names say they are disappointed by the complaint, considering how many of them -- particularly the young, energetic supporters -- kept Paul's 2012 run energized through grassroots campaigning and fundraising.
"Like thousands of fellow Ron Paul supporters, we put our lives on hold and invested five years of hard work into Ron Paul, RonPaul.com and Ron Paul 2012," the owners, who are getting a lawyer and have 20 days to prepare a complaint response, said on their site.
The owners also are bristling over Paul filing the complaint with a U.N. agency, which many libertarians mistrust. Plus they dispute Paul's argument that they tried to sell him the website for $848,000.
The owners say they offered up RonPaul.org for free after hearing Paul say last month he regretted that he did not own the site.
However, they said they would sell Paul the RonPaul.com site and their mailing list of 170,000 people for the price of $250,000.
"Claims that we tried to sell Ron Paul 'his name' for $250k or even $800k are completely untrue, and there is little doubt that our mailing list would have enabled Ron Paul to raise several million dollars," the owners said. "What in the world is going on?"